Documentary film
I N T R O D U C T I O N
A few days ago we watched the British award-winning documentary 'Senna'. The film is made in 2010 and is directed by Asif Kapadia. It shows motor-racing champion Ayrton Senna's life and death, mainly focusing on his Formula 1 career. It didn't have any actors since all the movie clips are real races and interviews, though it stars Ayrton Senna, Alain Prost, Frank Williams and Ron Dennis. The story is mostly told from Senna's perspective.
It starts at the beginning of his breakthrough, the 1984 season where he started with the associations Toleman and Lotus. He was a big new talent to be seen by almost becoming first if his engine didn't fail. After that, he won race after race and he was proud to be a religious Brazilian driver, which is the reason for his beloved fame. Brazil was poor at the time so he donated to healthcare and basically helped them as much as he could.The rivalry between Senna and fellow racer Alain Prost is revealed after a few races and carries on in the course of the film, as well as the political problems and discussions with former head Balestre.
The documentary draws a picture of the complex dynamics and the safety of drivers. Senna meant a lot, trying to better the safety while seeing a fellow colleague leave his last breath on track. After computerization happening in the Williams team which Prost joined, none of the races were able to be won by Senna or any other driver. Prost refused becoming teammates with his biggest rival but still didn't stop Senna from getting that place. After Prost retired, he had taken the new Williams place. However, a lot of new technologies used in the previous seasons were banned. Senna wasn't comfortable in the team or the new car and he was really tense about it. Also his fellow-driver Ratzenberger was killed in an unfortunate accident during a qualifying round, and after that he still decides to do the race. In the seventh lap, in Imola, Italy on 1 May 1994 his life sadly ends with a fatal accident.
T H E  F I L M
As the documentary shows his racing career, the locations are mostly racing circuits from different countries and/ or cities. Mostly filmed on the track, while he is racing but sometimes also around it for interviews, discussions etc. Occasionally, there are parts you get to see outside his career – with his girlfriend on television, on vacation getting the rest he needs – which normally are difficult to put into a movie being meaningful, but it did work out well in this documentary.
Also, the film was really well-edited, it showed a chronological timeline of his life while still being interesting and fun to watch. What plays a big part in that is that all the clips merge nicely troughout the whole film, causing a clear view of his life. The way the video material is shown and edited results in that you get attached and get personal with the main character, Ayrton Senna. If something bad happened, it was normal to get emotional or be really happy if he were to win a race. Though, it was mostly seen from of Senna's perspective, which may be the complete opposite of Prost's perspectieve.
In the beginning was slightly soft but dramatic music which leads to an interesting introduction of the film. During races, exciting beats were used which was fitted greatly with victories like with Senna's first win. It really amplifies the emotions which are wanting to be shown. To draw an example, there is somber music when crashes happen or a race failed, however if he won, the more heroic songs began playing. The music choices were appropriate as it helped to really get you engaged in the film. The film didn't seem to have sound effects, because if it had or if it was obvious that there was, it would make the film more artificial which clearly wasn't the intention of the makers. Though, the voice-overs added in the movie are a great addition as it gives you more information during the film, without spoiling it.
The whole documentary has no actors or any thing staged, it was pure video material of Ayrton Senna, presenting his life to the world. It didn't only show the good parts of his life but also the 'downs'. The fact that there weren't any movie effects and though Ayrton is set in the movie as a hero, it ended off with some positive information about his biggest opponent, are also influencing the realism of the film, making it more realistic. As some people might believe that this documentary looks unrealistic because of everything he achieved in his life in such a short amount of time, seems inappropriate to me as this was his life and talent which he worked hard for. Though, the editing plays a big role, editors could've manipulated the viewers' responses, which could make it less pure and realistic, but I didn't think really affect the realism in this documentary even though the complications were shown a lot in Senna's favor.
M Y  O P I N I O N
When the film was introduced and chosen for us to watch, I didn't expect much. I thought the film would be a typical educational and boring documentary. Also I don't like to watch sports. But soon enough I was proven wrong. As it was educational, it clearly wasn't boring or typical. After the first few minutes watching into the movie, it began being interesting. It attached you to his story, you could lose yourself in it and really start feeling the emotions. There were relatable parts, seeing he was human, he made mistakes in his life but he did his best living the best life he could, chasing his dreams.
It was like an emotional rollercoaster. It made me cheer for him, be happy for him but other times it made me emotional and sad. It made me scared for his life and grateful for his victories. You could feel the anger and the heat towards specific persons or organizations. As Prost was portrayed as a bad guy and Senna more of a hero, I grew to like Senna more. Prost to me was a first class a-hole and probably to everyone who watched the film as he is portrayed as a bad guy. Though, I think in real life, that they are both good guys and it's just a matter of preference.
When Senna died in the car crash, my eyes teared up. It made me really emotional as I loved the guy. He was a great person by helping his less fortunate countrymen, trying to make the gap smaller between rich and poor. He helped children as if it was just a normal thing to do. His legacy, still carried on by his sister, managed to raise hundreds of millions of dollars into Brazilian society, specifically the education of children, which really leaves me speechless. He accomplished so much and I really wish he could've been more, if just the thing that was able to kill him went fifteen centimeter up or down, he was able to make more of his life. The ending was painful to watch, though, I loved the film. It made me realize to be grateful for what I have and I just wish his legacy keeps on existing for thousands of more years.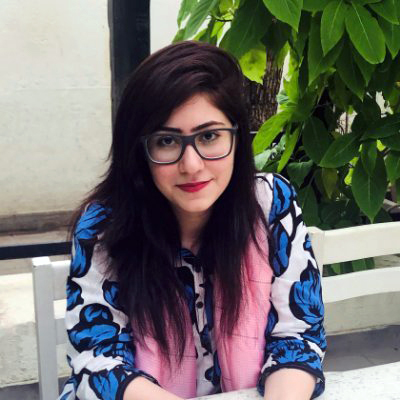 Freelance Writer
I'm a freelance writer with a bachelor's degree in Journalism from Boston University. My work has been featured in publications like the L.A. Times, U.S. News and World Report, Farther Finance, Teen Vogue, Grammarly, The Startup, Mashable, Insider, Forbes, Writer (formerly Qordoba), MarketWatch, CNBC, and USA Today, among others.