/

Parenting And Pregnancy Center
Parenting And Pregnancy Center
Parenting and Pregnancy Center
Elizabeth's Place is an Educational Center sponsored by the Pregnancy and Parenting Support Center. Moms can attend free pre-natal, parenting and job skills classes. They will earn Baby Bucks for every completed class or activity, then the Baby Bucks can be used to get free diapers, wipes, food and formula, consumable products like lotion, powder, shampoo, baby bath, teething gel. They can also use your points to get free infant furnishings like cribs, car seats, playpens, swings, diaper bags, crib linens and infant clothing and shoes.
Any woman who is pregnant, or who has a child under three years old can participate in our program to get these products. We can also provide pregnancy tests, and if the test is positive, we will prepare a report of pregnancy (necessary for enrollment in county or state pre-natal medical care.) All services at the Pregnancy Center and at Elizabeth's Place are free and confidential. Yes, this agency is in my community just outside of Houston.
Contact information
Educational Center: Elizabeth's Place address 714 7th Avenue, North Texas City, Texas 77590 Phone number (409) 945-2888
History of Elizabeth's place1
In December, 2003, through the generosity of the former Clement and Reed Architect firm, it's partners, Tom Clement and Lyman Reed (as well as their family members) and with a grant from the Permanent Endowment Fund of Moody Memorial First United Methodist Church, The Crisis Pregnancy Support Center was able to acquire a facility where we will offer regular classes to help the young women in our program to become better moms. This new educational center will be known as Elizabeth's place. It is also run solely by volunteers that help keep the facility open and teach different classes to the growing families.
Visiting Elizabeth's place. All services are confidential and are provided Free of Charge for women who are pregnant and for mothers, with children under three (3) years of age, whether you decide to parent or place your child in an adoptive home. A client would start by viewing the website schedule and picking which days or classes they would like to attend they can call and schedule a time to come in to attend the classes. They will gain knowledge over selected material and then earn baby bucks to spend after attending the class. Pregnancy and Parenting Support Center cares about you and we care about your baby. Their volunteers are available 24 hours/day, 7 days/week to answer your questions and to assist you in making the best decisions for you and for your baby. They have a team of professionals who will work with you during your pregnancy and afterwards. I was able to teach a class over postpartum depression to two women, they stated that the class was very informative and it helped them understand this particular downfall of having a baby. The clients also stated that the class I taught help them understand that it is ok to ask for help, and not to get too overwhelmed. Mom's need breaks sometimes, it is perfectly fine to ask for a break.
Clinical reasoning.
Elizabeth's place can meet plenty of needs for the community by helping first time mothers understand what is going on with their bodies to helping new mothers understand the signs and symptoms of a sick baby and the need to step up a doctor's visit. I believe Elizabeth's place is very beneficial to the community by not only by supporting education of family about pregnancy and everything involved in raising a family, but by also rewarding gaining such knowledge with things that a lot of under privileged families struggle to obtain throughout their entire pregnancy, or during the years of raising a new family. I do think the organizational status of the program is a bit subpar, and almost unengaging. The staff do not come off as the friendliest of people which is a bit of a turn off for the clients. Although this is a nice place to know about, and to be able to share more information with people who could absolutely use the benefits of this place, I believe I would get more experience and learning from actually being in the hospital hands on with patients. Johnson 2018 References:
Wakeland, R. (n.d.). Services. Retrieved April 10, 2018, from http://www.cpscm.org/index.php?page=services
Lowdermilk, D. L., Perry, S. E., Cashion, K., & Alden, K. R. (2016). Maternity & womens health care. St. Louis, MO: Elsevier.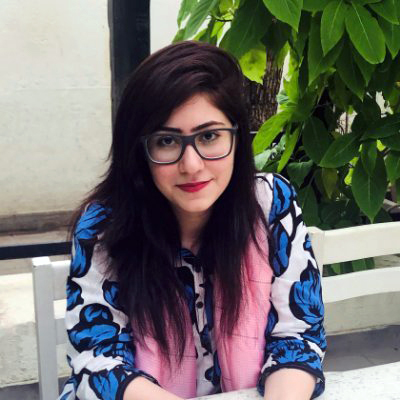 Freelance Writer
I'm a freelance writer with a bachelor's degree in Journalism from Boston University. My work has been featured in publications like the L.A. Times, U.S. News and World Report, Farther Finance, Teen Vogue, Grammarly, The Startup, Mashable, Insider, Forbes, Writer (formerly Qordoba), MarketWatch, CNBC, and USA Today, among others.