/

Never Forget The 16 Trillion That Died
Never Forget The 16 Trillion That Died
Never forget the 16 trillion that died
Countries we are doing- india, japan, indonesia
Some trash resources: http://giriviews.blogspot.com.au/2009/04/similarities-between-india-and.html
http://englishjapan.weebly.com/similarities-and-differences-between-australia-and-japan.html
Social Link/Political:
India:
Political links:we are both a democratic country and both received our freedom from the united kingdom.
Governments: Union Government, Central Government and Government of India
President:Pranab Mukherjee is the current Indian President, who has been holding the office of the President of India since 25 July 2012.
Vice President: Mohd. Hamid Ansari. He was appointed as the Vice President of India on 11 August 2007.
Prime Minister: Narendra Modi. He took charge of the office of India\'s Prime Minister on 26 May 2014. Social links: indians make up more than 1% of the australian population; they are the top migrants going to australia;
Japan:
Political links: japan is a constitutional monarchy whereas we are a democracy
Governments: as a constitutional monarchy, the emperor has little power so most of the power is given to the prime minister who is elected by the house of representatives of 480 people.
Emperor and Empress: Emperor Akihito (age 82) and Empress Michiko (age 82)
Prime minister: Shinzō Abe replaced Yoshihiko Noda since september 2012
Social links: The Governments of Australia and Japan will continue their cooperative partnership through close dialogue at the highest levels, including through annual meetings of the two Prime Ministers and meetings of the Australia-Japan Ministerial Committee.
Indonesia:
Political links: third largest democratic country, one of australia's most important bilateral relationship. Our relationship spans from politics, economy, security, development, education and people-to-people ties.
Government:
I have given up on you
Economic:
india:
global economic ranking 123rd
Economic regional economic ranking (Asia-pacific): 25th
Success in trade marketing
Concerns: corruption, efficiency and investment freedom.
GDP (PPP):
$7.4 trillion
7.2% growth
7.2% 5-year compound annual growth
$5,855 per capita
Unemployment:
3.6%
Stable democracy and 80% Hindu and the world's largest Muslim population
GNI per capita: $1,590 yearly per person (2015)
GNI per capita (PPP): $6,020 yearly per person (2015);
Average household income: $8,671 yearly
India is the largest world producer of milk, jute and legumes and the second largest world producer of rice, wheat, sugarcane, ton, groundnuts, and fruit and vegetables
Indonesia:
Japan:
Religion/current affairs:
india : ashes cricket (did we beat them, no one knows)
What are the main religions in the country? To what extent are they evident in Australia? Are there religious and cultural sensitivities that the Prime Minister should be aware of? i.e. Dress codes, etiquette requirements (shaking hand, touching), food matters( fasting, non-consumables)
India:
Japan:
Indonesia:
Military Links and Agreements:
India and Australia both share concerns of security in the Indo-Pacific region. Due to this, relations between India and Australia grew to the level of "strategic partnership" in 2009. Australia and India issued a Joint Declaration on Security Cooperation to improve relations in the area. After successful humanitarian aid and disaster relief after the 2004 Indian Ocean tsunami, the Australian and Indian Navy took part in joint naval exercises at the Quadrilateral Security Dialogue in 2007 before it was ended following Chinese discomfort with the grouping. They held more joint naval exercises in 2015 in order to strengthen their strategic and military relations. There is more room to improve relations through organisations such as the Indian Ocean Rim Association and the Indian Ocean Naval Symposium
Since the Japan–Australia Joint Declaration on Security Cooperation was announced in 2007, Japan and Australia have developed their security cooperation rapidly. In 2014, the both countries upgraded their cooperation to a "specific strategic partnership" and signed the Agreement Concerning the Transfer of Defence Equipment and Technology. Japan and Australia maintain the policy that values rule-based international order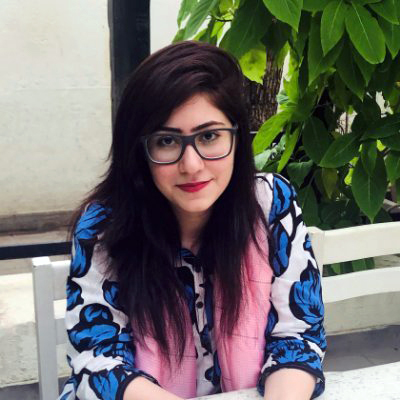 Freelance Writer
I'm a freelance writer with a bachelor's degree in Journalism from Boston University. My work has been featured in publications like the L.A. Times, U.S. News and World Report, Farther Finance, Teen Vogue, Grammarly, The Startup, Mashable, Insider, Forbes, Writer (formerly Qordoba), MarketWatch, CNBC, and USA Today, among others.