/

Technology Has Given Us This
Technology Has Given Us This
"Technology has given us this wonderful opportunity to have low energy costs. We have to seize that, rather than keep debating and discussing and fighting over it."Michael Porter
Today we live in a digital world whereas to cater the buying behavior of the millennial. Through low cost, safety – hassle free e commerce system & efficient process eBay monopolizes the online auction market. As a result of that daily high numbers of sales happen through online, breaking geographical boundaries by hurting traditional offline retailers and moderate online retailers who used to operate in a specific geographical area. eBay's secret behind earning super profits is successful application and maintain of strategic management process to gain better understanding of the changes happening in both internal & externally environment while setting mission, vision, core values ,marketing mix, growing strategies etc to response the rapid transformation.
Scanning the environment through Porter's Five Forces point of view it is clear that eBay competitive rivalry from industry is high since players struggle to earn super profits of the fast-growing industry such as amazon.com etc. Since eBay do not hold any patent on this business though it is easy to enter where there is no such ground rules from government yet to sustain in the market is not that easy due to eBay's brand loyalty, larger network & High cost spend on technology. Bargaining power of both suppliers and buyers are at a high level where as there are large number of online and offline players are appear in the market.
Further TOWS point of view, eBay is the market leader where as online auction is a growing industry whereas they eBay can go for global expansions, especially by glocalizing their products and services Eg: Product development. Moreover depend on system all the time is a weakness whereas to minimize through diversification eBay can have offline retail shop as well. Apart from this due to supernormal profits, lots of players performing in the market and for eBay to maintain the first mover advantage, time to time they have to gone through strategic management process to streamline their marketing and managing strategies.
Considering above facts as a corporate strategy they have diversified both customer base and products. Or in other word they are dealing with individual buyer as well as professional customers while dealing with casual seller as well as corporate sellers. Furthermore eBay use to acquisition their prospective competitors such as stub hub, half.com, Gittigidiyor.com ect
At the same time as a business level strategy eBay differentiates themselves, especially by offering large number of products by giving one –stop- shopping destination experience to the customers. The eBay community also plays a significant role in this full-size picture whereas building platform for customers to feel that they are belong to a world class community as well as to share their feelings, feedbacks etc. Technologically well armed eBay's website is more appealing & user friendly whereas to attract the visitor's .By exploiting strong brand image eBay expand their wings over 150 countries. Features such as M commerce, tracking process, strategic alliance are part of this success story whereas eBay created unique value which their rivals couldn't cater effortlessly.
Finally as functional level strategy marketing mix point of view, eBay built platform to do sell products while facilitating online payment and communication. Assessing Pricing strategy eBay have different pricing policy to cater the regular and occasional seller. On the other hand prices of the good should at logical level. As customers have facility to find out the best prices through online and switching cost is at very low rate. eBay use discounts, seasonal promotion as to promote themselves. As per the strategies adopted by eBay to as response to things happening in the outer ring of the eBay, same way traditional and offline retailers should response to the press on coming from technological improvements.
First traditional retailer should face the reality that bricks-and-mortar retail ear has expired and willingly or unwillingly they have face a culture change if they need survive in this dynamic market. By revamping their strategic management process traditional retailers can start their success story. Such as from Porter's Five Forces, TOWS, PESTEL they can have the complete picture of the current situation as eBay. Based on that they can figure it out their new mission, vision, objectives ect and then again they can go for strategy formulation, strategy implementation and evaluation process. As eBay based on their core competencies they can have their own strategic directions, growth strategies, generic strategies, marketing strategies ect.
Simply in other words traditional retailers can have digitally accessible stores by reducing the physical stores while they can invest on infrastructure such warehouse, technology (use friendly website) etc .At the same time by offering unique product ranges which cater each and every age category also a plus point. Since Customers are armed by smart phone get the best use from M commerce by introducing apps to cater the modern buying behavior such as notifications on selected product category, new arrivals, price comparisons etc. Strategic alliance with supportive facilitators such as communication, courier whereas skype, PayPal and shipping/flight or delivery corporate which will help to cater customers by breaking geographical boundaries. Apart from that give proper training on customer relations, use of social media for promotions as well as have better coordination and by motivating your suppliers are key factor of this success story.
Finally as per many scholars such as Michael Porter, Charles Darwin, Nelson Mandela and many more have shown the importance of adapting to changes with a better understanding or failing you will lead to destruction by yourself such as Kodak, Noika etc
"It is not the strongest or the most intelligent who will survive but those who can best manage change"- Charles Darwin
eBay should not stop themselves changing occasionally if they need to be the market leader for the upcoming decade ,ever since this is a growing market which super profits plays as magnet to attract more and more competitors. Equally traditional retailers should start perform strategically as explained above if they need to survive in the market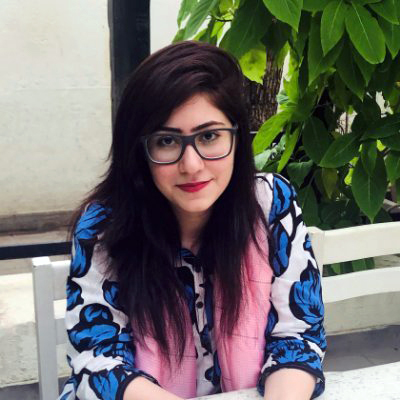 Freelance Writer
I'm a freelance writer with a bachelor's degree in Journalism from Boston University. My work has been featured in publications like the L.A. Times, U.S. News and World Report, Farther Finance, Teen Vogue, Grammarly, The Startup, Mashable, Insider, Forbes, Writer (formerly Qordoba), MarketWatch, CNBC, and USA Today, among others.