Taryn Mcfarland
Taryn McFarland
Mr. Albonetti
English 9H
December 4, 2016
Should College Athletes Be Paid?
Birkenes, Adele, and Akash Bagaria. \"Pay to play: should college athletes be paid?\" Current Events, a Weekly Reader publication, 6 Feb. 2012, p. 7.
The NCAA makes a revenue of more than $6 billion every year, yet none of the money goes to the people who make the sports possible. It is only fair that student athletes receive a share in the millions of dollars that their sports bring in. If it weren\'t for the athletes producing all the money, college athletics would not continue. Many college athletes receive scholarship money, but that does not even cover all of a student\'s tuition. Student athletes also aren't able to work part-time jobs, because not only do they have to practice and play in games, they also have to attend classes and maintain grades to stay in school and the sport they play. Receiving a small salary for all their work would help them live much more pleasantly. (133)
\"Introduction to Should College Athletes Be Paid?: At Issue.\" Should College Athletes Be Paid?
College athletes are now expected to perform well both in their athletics and in the classroom. Following the Academic Progress Rate(APR) a student-athlete can attain two points each year for their team. One point is earned for remaining eligible, and another for remaining in school or graduating. Many college students are expected to be 40% of the way to a degree after their second year, 60% after their third year, and 80% after their fourth year. Having higher expectations and more work put on them, deserves something in return for all the time they dedicate to their sport and scholastics. (100)
\"Point: College Athletes Should Be Paid For Their Participation.\" Points Of View: Paying College Athletes (2015): 2. Points of View Reference Center. Web. 4 Dec. 2016.
In a 2015 study, professors and economists at the University of Chicago and Vanderbilt explained that the NCAA\'s restrictions of player salary may disregard federal laws. Because the players are classified as students rather than athletes, they do not receive the same legal protections as employees. This gives the NCAA significant power over students\' athletic careers, which is not fair to the student-athletes. As ESPN analyst Jay Bilas explained in an April 2015 interview with the Wall Street Journal, \"when you are profiting off someone else while restricting them from earning a profit, that\'s exploitation.\" (95)
Porto, Brian L. \"Paid College Athletes Won\'t Be Tempted to Accept Illegal Payments or Gamble.
Gambling by college athletes has increasingly become a major problem. It shows how adult athletes make money from their sports, and that college athletes should too. Since college athletes don't get paid, they have to make up the money some way, and many resort to gambling. According to a recent University of Michigan study, it has become very likely for college athletes to try and utilize their athletic status for financial gain. In January of 1999, U.S.A. Today reported the results of the Michigan study, which showed that more than 5% of college athletes have either told inside information about their teams, bet on games they have played, or lost points or the game in return for money. (118)
\"Question of the Week; Should College Athletes Be Paid?\" New York Times, 25 Mar. 1990.
Division 1 college sports are not amateur sports. They require top notch players who put in many hours of work to their sport. The N.C.A.A. should allow money from all tournament revenue to go out to the player who actually make it. The N.C.A.A. should assign a maximum number of hours per year for every sport so that there is no way to abuse this player allowance with extended practice hours or lengthened schedules. This would be a better way for the dedicated athlete to earn money and take delight in their time on campus without worrying of the financial problems every college student is faced with. (107)
\"Question of the Week; Should College Athletes Be Paid?\" New York Times, 25 Mar. 1990.
Scholarships don't pay for everything. Some are only half-ride, which doesn't cover all college necessities, and even full-ride doesn't pay for everything. College tuition is what many students struggle paying off. Having the extra money given to college athletes would release some of their stress of paying their tuition and give them enough money for the things the college doesn't pay for like extra food and clothes. Having their dorm rooms, some of their tuition and books paid for isn\'t enough. Colleges now need to pay their student athletes a little extra spending money for their unpaid necessities. (98)
Sack, Allen. \"Should college athletes be paid?\" Christian Science Monitor, 7 Mar. 2008, p. 9.
Athletes provide commercial entertainment for millions of people and are the ones who put fans in the seats and in front of TV sets. They also produce much the revenue that keeps college athletics alive. They deserve to have the same rights as other employees, including medical benefits, compensation still given when injured, and using their talents to provide enough financial income to help with their families'. These athletes should have the right to participate in the same kinds of entrepreneurial businesses that are the stock and trade of many celebrity coaches. Scholarship recipient athletes should be able to endorse and receive a piece of the profits universities make from marketing the player's products. (114)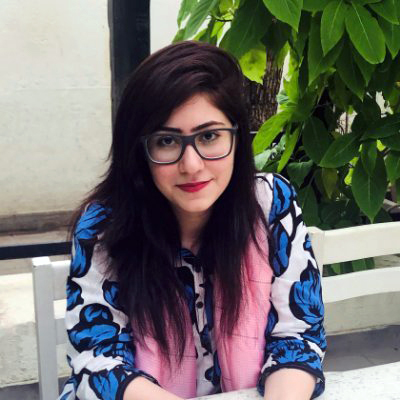 Freelance Writer
I'm a freelance writer with a bachelor's degree in Journalism from Boston University. My work has been featured in publications like the L.A. Times, U.S. News and World Report, Farther Finance, Teen Vogue, Grammarly, The Startup, Mashable, Insider, Forbes, Writer (formerly Qordoba), MarketWatch, CNBC, and USA Today, among others.