/

E-Commerce Marketing Is The Practice
E-Commerce Marketing Is The Practice
E-commerce marketing is the practice of guiding online shoppers to an e-commerce website and persuading them to buy the products or services online. Consumers can find a wider variety of goods, often at more competitive prices, than they would at their local brick and mortar retailers.
E-commerce marketing can include practices like:
• Search engine optimization to help a website to rank higher in organic search engine listings.
• Traditional media & non-traditional media helps to promote products.
• Presence in Social Media.
• E-mail marketing to receive feedbacks and reviews from the customers and for updates.
Importance of E-commerce Marketing
Online is no longer a niche channel worthy of investment for the future. It is a significant channel now and should be activity managed.
Advantages:
• Internet is where audience is moving
• Ad targeting
• Greater opportunities for interactivity.
Disadvantages:
• Cost versus benefit
• How to measure results
• Supply of good venues to display ads.
Marketing is primarily about communication. The final element in marketing mix is 4C's is communication. With this marketing mix, we do not promote your business rather, you communicate value to your customers.
When assessing to communicate with your customer, we keep these thoughts in mind:
• Engaging with customer through meaningful communication builds customer confidence that drives sales.
• Make communication more personal.
• Communication should answer what is in store for customers.
• Taking Advantage of Social Media tools.
​
Content Diversity in Online Marketing
Source: Infographic: Content Diversity in Online. "Content Crossroads" from www.contentcrossroads.com
Marketing Strategies
• Search engine optimization: Search engine optimization to help a website to rank higher in organic search engine listings. In today's competitive market, SEO marketing is more important than ever. SEO is a paid service and an average SEO expert charges between $80 and $130 per hour. Further, the average monthly retainer lies somewhere between $750 and $1500 per month.
• Traditional Media: E-commerce websites uses traditional media, to promote their website, products, and launching new products. The ads which we will designed in such a way that message from the firm, can easily decoded by the customers which includes emotions in it, and we will also make a video for promotion which they can feel happiness and excitement.
We will be use 3 types of ads in this media to advertise-
1. Occasional Ads
2. Seasonal Ads
In the website
3. Continuous Ads, we will change each day the ads in the homepage.
• Non-Traditional Media: Non-traditional media is the most powerful media for e-commerce:
1. Search Marketing: Search marketing has proved to be a useful tool in e-commerce. Google's Ad words has been a good platform in search marketing efforts by the e-commerce.
2. E-mail Marketing: Email marketing is a part of e-commerce. We will take a personal approach to email marketing. Customers experience a series of emails that helps guide them to the site, build rapport, and become repeat customers. New customers receive a welcome email, a receipt e-mail after their first purchase, and a thank you email. Existing customers receive sales invites, product suggestions, upsells, and review requests. All of the e-mails are focused on keeping in the customers minds and driving new business.
• Social Media: Social media is one of the most important and trending tool of e-commerce plan and the importance of social media where people can't live without it, they have keen eye on it. Facebook is the main platform to communicate with customers. We can maintain a social media team responsible for replying to customer comments, offering suggests. Instagram is also a new and trending media for e-commerce where we can make a page and upload some pictures of our products and promote. Game advertising is also a trending we can put placing brand name products within games.
• Click Stream Analysis: Click stream analysis is one of the most important and powerful tool of e-commerce plan and the average customer visits dozens of websites in a single session, so we will be showing display ads on other websites and we can show play ads on other websites that accept ads from 3rd parties and are typically in the form of banner ads near the top of the page. We will be use ads to showcase products that the customer has search for or is likely to buy based on previous browsing activity. In short, clickstream data can be an invaluable tool for understanding your customer, optimizing user experience, refining the customer journey and targeting new prospects.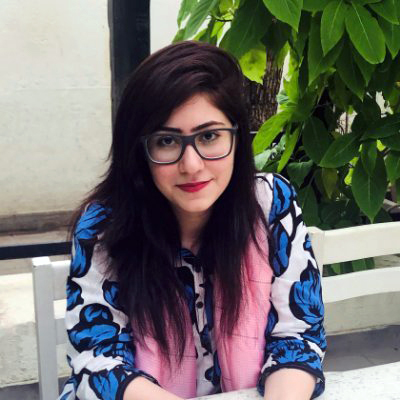 Freelance Writer
I'm a freelance writer with a bachelor's degree in Journalism from Boston University. My work has been featured in publications like the L.A. Times, U.S. News and World Report, Farther Finance, Teen Vogue, Grammarly, The Startup, Mashable, Insider, Forbes, Writer (formerly Qordoba), MarketWatch, CNBC, and USA Today, among others.