/

Throughout The "History Of Rock
Throughout The "History Of Rock
Throughout the "History of Rock and Roll Course", many varieties of music from various time periods were introduced. In that regard, pop, though specifically pop music from 1980, is definitely the genre that I have the most knowledge with. This genre of music couldn't have been lifted off the ground without the assistance of MTV, which contributed to both pop artists songs, and dance moves, to approach a wider audience. Some of the most popular and influential artists of this time period include Michael Jackson, Madonna and Prince, who each contributed to the music industry figuratively, politically and above all else, musically. In a sense, they are the "holy trinity" of 80's pop. Although these artists were able to establish what 80's pop was, it couldn't have made as large of an impact without the assistance of technology.
Though this genre of pop was established after the Disco and Punk waves of music of the late 1970s and early 1980s, there is a significant difference in terms of tones and attitudes. Whereas punk music was loud, rebellious, angry and filled with frustrations with the world and society around them, 80's pop was more light-hearted and was calmer in language and tone when compared to Punk. However, a steady, pounding beat and pulsating, repeated bass notes were shared from the Punk genre. To make itself stand out, Pop music also contain synthesized orchestral chords and electronic instruments, such as in Michael Jackson's "Billie Jean" (1983) or Prince's "Purple Rain" (1984). This type of music was more than just music, it was about image as well. Geographically speaking, this genre came directly from the United States. Stars that were once seen in an earlier light such as Michael Jackson were able to reinvent new careers for themselves, and show the world more about not only their music but their public image. This could not have been any more beneficial with an increase in technology. Of course, one of the largest impacts towards the music industry was MTV, which boosted various artists and bands with higher record sales.
MTV was an influential television network that was able to broadcast various pop artists to a much larger audience. First televised on August 1st, 1981, MTV was popular almost immediately since its debut with plenty of marketing. It geared its music towards the tastes of the large rock-pop demographic. However, plenty of controversial tie-ins were also placed on MTV. Some of the many critiques on MTV from its critics included how music videos shorten a person's attention span, how music videos objectify women in a sexual manner, and how the individual experience of a song is nonexistent, instead placing the viewer in a forced manner of thinking. However, the biggest controversy regarding MTV was on how many African American artists videos were rejected, causing the critics to have a questioning stance on MTV. This began to shift in focus, once artists like Michael Jackson took the world by storm.
Michael Jackson was originally a child star at Motown records alongside his brothers in his group, the Jackson Five. However, after leaving the Motown company, Michael continued in his brothers group, then became a solo star when he recorded Off the Wall (1979). Not only was Jackson's music fun, funky and beyond catchy and rhythmic, but he had impressive dance moves. Due to his unique potential, MTV was able to help Michael Jackson's album Thriller (1982) sell spectacularly well, and allowed MTV to escape from controversy regarding having too few African American artists. Due to the beyond fantastic response from album sales of Thriller, and from his appearances on MTV, Michael Jackson became known to the world as the King of Pop. Some of his most popular songs are a perfect way to become introduced to the genre.
"Billie Jean" is one of Michael Jackson's most popular songs, and is featured on the album Thriller. To understand how popular the song was; different elements crafted a unique experience. The song tells a story about promiscuity, contains a catchy and funky rhythm, and even included Michael Jackson including his own variation of a dance, the "moonwalk." Another one of his songs, "Beat It", was also featured on his Thriller album. This song is just as catchy as "Billie Jean" and also synthetic instrumentation and even features a guitar solo from Eddie Van Halen from the hard rock band Van Halen. "Beat It" contains lyrics regarding street life and gang activities. Both "Billie Jean" and "Beat It" were both featured on MTV throughout the summer of 1983. Although many artists were seen as pop-based during the 80s, none have quite the reputation as the King of Pop himself, Michael Jackson.
Another example of 80's pop is Madonna, who is considered as the most popular and successful woman in music's history. Madonna began her musical career by getting in contact with an ex-manager of Michael Jackson, beginning her long array of hits. She affected popular culture due to her commercial appeal, and due to her music redefining new territories, by discussing once taboo subjects such as sex. She even became a movie star, and starred in films such as Desperately Seeking Susan (1985), where she became an even larger icon in the music industry. However, although Madonna was more involved with becoming a hit icon rather than being a musical artist, one of her most popular recordings was "Papa Don't Preach", which illustrated Madonna as a young woman who needed her father's approval, but not to preach to her. Madonna's songs and acting appearances portrayed a new image for feminism, and challenged various religious and social ideals.
The final example of the "holy trinity" of 80's pop, is Prince. Ever since a young age, Prince had plenty of instruments available to him due to both of his parents having musical careers. Prince considered Minneapolis his home, and even created the Minneapolis sound, a rock, funk, pop and psychedelic fusion, which contained sexual lyrics. Since eighteen years of age, Prince wrote erotic dance material, and pushed the boundaries regarding gender roles and race boundaries. Similar to Madonna, Prince also composed music that had sexual content within the lyrics. Prince had an incomparable amount of talent, as he could sing, dance, composed, produced, and played all of the instruments on his first albums. Some of these albums include Dirty Mind (1980), Controversy (1981), and 1999 (1982). From his 1999 album, one of his most popular songs was "Little Red Corvette". The song narrates Prince having a one-night-stand with a woman, and although Prince enjoys the moment, wants her to "slow down" before she destroys herself. While both Michael Jackson and Madonna were seen as popular for their music, or for acting capabilities, Prince had the the most erotic, sexual content, and could be considered as the most talented artist of his time.
Although this style of music is generally loved by a majority of society, I feel that it holds special values towards myself and my family. When a child, I was raised mainly by my aunt, who absolutely loved music. She had raised two children throughout the 80's and 90's, and primarily was keen on popular culture. As a result, I was raised with similar programming, musical genres and television shows, resulting in myself becoming a huge fan of 80's pop. Ironically, at a young age, one of the first songs with vocals that I listened to with my aunt was "Billie Jean" by Michael Jackson. As I grew older, began to listen to songs by Madonna as well, although I did not get too into Prince until my later years. Michael Jackson is important to me due to his music, and his original religion. His music allowed me to bond well with my aunt, allowing myself to have a wider array of music to listen to. Also, Michael Jackson had once shared a similar religion with me at one point, hence why I feel another strong connection with both Jackson and his work. Originally, Jackson was a Jehovah's Witness, though he left his religion due to the release of the album Thriller, for going against his religion. Although he had left the congregation, it still feels honorable that one of the greatest musical artists shared a similar religion as myself.
Overall, the 80's pop genre of music is a genre that cannot become forgotten by the sands of time. Technology introduced during this time period such as television and synthesizers truly established the general idea of what 80's pop was and what it represents to this day. MTV was able to bring a new image towards pop artist's popularity, allowing an artist's song to have an actual appeal towards it, rather than simply being sound. Though on a personal level, due to its funky rhythms, catchy beats, compelling stories and popular images thanks to MTV, this style of music is a kind that I will forever cherish closely towards my heart for many generations.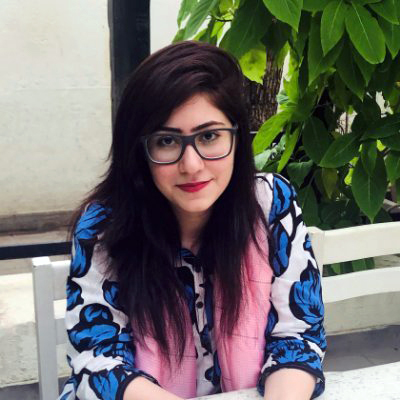 Freelance Writer
I'm a freelance writer with a bachelor's degree in Journalism from Boston University. My work has been featured in publications like the L.A. Times, U.S. News and World Report, Farther Finance, Teen Vogue, Grammarly, The Startup, Mashable, Insider, Forbes, Writer (formerly Qordoba), MarketWatch, CNBC, and USA Today, among others.