/

Brittany Dinerman (Business Entrepreneurship)
Brittany Dinerman (Business Entrepreneurship)
Executive Summary
Having to decide which company our group wanted to learn and write about was an easy decision.Walt Disney was one of the main companies we decided to add in our voting list. Came the day we voted and we all decided to do Walt Disney since we all love the company of Disney. Not only that but as a group we decided that Walt Disney Company would most likely have a lot of supporting evidence for our paper. While having to research on this company we found many interesting thing like how their leadership works, how the company controls the business and how they make executive decisions as a company.
To begin with the Walt Disney company is not only well known for there movies, shows and characters but for their theme parks. Their theme parks are not only here in the U.S but different places in the world including Japan, and Europe. The Walt Disney company has been international for many years in which gives them a good benefit for travelers, or people out of the states an easier way to get to one of Disney's theme parks. Since people are usually drawn to Disney parks, the company benefits financially from having international parks. The Walt Disney company makes billions of dollars a year, but in 2016, their company decreased the amount of profit made which didn't affect them much. The Walt Disney Company takes what did not work for them and tries to make it work so they can profit from that new benefit. By the year 2017, they raised up to 5.1 billion dollars and still today are trying to increase more of what they made in 2017 to help them win the money they lost in 2016. As you may see their marketing team is trying to expand on what is done best by the Walt Disney company to make more profits in the coming years.
Walt Disney Company has a strong leadership skills by working together as a team to not only bring benefits to the company but make others happy. Their leadership team focuses a lot on serving others, where they make them feel part of the team. In 2015, The Walt Disney company, was ranked diversity leadership, which proves that the company is doing a great job maninting a diversity place at work. Many of the leadership skills are set by the CEO and Walt Disney himself. The creator Walt Disney is there main example of what being a good leader looks like. Providing this, we can see due to Walt's Disney's fantastic leadership skills, even though he is no longer alive the company can retain all he taught in the years before he passed. His greatness continues to awe people daily who visit and love Disney as a company.
The company also focuses a lot on their strategies. One of the main strategies is to keep expanding and growing their company. They have a priority of producing higher and better quality materials for the future company. They want to continue to globalize their company and be in every place around the world. Another of their focuses and strategies is making the customers feel good with what they buy and experiences.
Lastly, like any other company they have their strength, weakness, opportunity and threats. Some of their strength are international location because they make more money and profits on making there companies bigger and have a better chances of being all around the world. Another of their strength is they are in control of other major companies and brands like Pixar, Marvels and ABC. Just like disney has its strength it also has its weakness, which are High cost of expenses and vague target audiences. Although disney is knowns as an expensive company they uses millions of dollars on fixing there amusement parks plus all amount of knew marketing. Even if disney offers good products and fun amusement parks many of their audiences or customers aren't willing to pay much for there food or products because they find them to expensive, which makes the company lose more money. In the other they have the opportunity to acquire other companies. Meaning they will make more money by working with other companies and buying part of a company. Disney bought 33% of the BAMTech company in 2016 and by 2017 they got paid 7.5 billion dollars. Also By disney having the opportunity to be a diversity company and will help keep grow the company. The company is using a lot diversification strategies, where they it manages to embrace and provide resources, capabilities and financial gain. Disney is a great company but that doesn't stop them from getting threats. Disney has threats with intense competition, one of their biggest competition is Universal studios. Many people rather go to universal studios because it is cheaper, which that makes another threat to the company. The cost in their products and company like I said before or expensive and it is something a lot of people don't like. They prefer things to be more economical for them.
Recommendation
From what we've learned in class, there are many things a company can do to expand itself even more. A recommendation we suggest for this company to implement is to try to lower the price of their merchandise they offer. For example lowering their prices can attract more people to buy even more of their products year round. By doing this they should try to find a way to do it without losing money by manufacturing their products. They should also try to expand their targeted audience by expanding to more cultures and bringing it to their movies and attractions. Disney has expanded with many options as to owning Marvel, Pixar and many other popular targeted shows and movies. By lowering the cost of their products the parks and the stores would be busier and more people would be willing to pay the cost for a fun day out or an adorable plush toy or doll set. Many of the products Disney produces are very successful the ones that aren't as successful tend to be shipped to local Disney Store outlets. This is where people can find Disney Theme Park items and regular Disney Store items along with Disney Park tickets available for purchase.
Conclusion
While working on this project, we learned more insight about the Walt Disney Company and the way they do business. We typically associate Disney with Disneyland or old classic Disney movies we saw while growing up, but this project helped expand our knowledge on what it's like to run a big business like this. The Walt Disney Company is in control of many other companies that they use to bring in more revenue. They own companies like Marvel , and Pixar to name a few. The Walt Disney Company does not only focus on it's area of theme parks but also has other projects. The Walt Disney Company specializes in movies, a tv channel with a variety of different Disney tv shows, plus even a radio show. Every year, Disney has released a new classic or original movie that brings in alot of money to their companies. They do this by targeting the right audiences too enjoy the movie. Overall, the Walt Disney Company has been very successful at keeping the company growing and expanding thanks to their strategic plans and smart investments.
Leadership Plan:
Our strategies for the Walt Disney Company are to continue expanding their options and horizons and to continue doing what they do best, make people happy. We chose these set of strategies because we think that these two things are what makes the Walt Disney Company the best it can be. They are continuing to expand and make people happy around the world with all the successful business plans they have already created. All of their different products and all the different parks worldwide along with all of the shows and movies they own and come out with make it so that people can have options and opinions of which movies and or products and theme parks they like the best. Disney has a lot of competition with the entertainment industry and has some competition in the theme park industry although many people are attracted to the name Disneyland or Disney World and want to go and at least get the experience once. After all, it is the "happiest place on earth". Many people believe that Disney is overpriced but in many situations Disney is just charging how much people are willing to pay. If people did not like the price or the cost of attending the park or buying a product they would not do it. But over the years even with prices that have skyrocketed, people are still buying product and filling the parks with no problems. People are drawn to Disney and our group believes Disney will continue to be a success.
Company Introduction
The company that we decided to do is Walt Disney Company, this includes the four branches of the company. In this proposal we have highlighted on the Disney parks because they are the most well known; however, in our project we will be talking about all aspects of the Walt Disney Company.
Disney's company objectives is to be be biggest leader in entertainment and theme parks around world, using "disney" to be able to identify their company automatically (disneyland, disney world etc..), maximize earnings in cash. Disney is a multinational mass media and entertainment company, they have four major business branches: media networks, parks and resorts, studio entertainment and consumer products and interactive media.
Disney consumer products and interactive media, the business segment responsible for the Disney products, produce products in over one hundred different categories. They have their own lines for plush, tshirts, costumes, ears and more. They sell their own food exclusively at their amusement parks such as, Chip and Dale company and minnie's bake shop. They also partner with many such as big time purse companies Dooney and Bourke, Coach, and Loungefly to produce different disney lines. This is just an example of the many products and partnerships that Disney sells and maintains.
The Walt Disney Mission statement is The mission of The Walt Disney Company is to be one of the world's leading producers and providers of entertainment and information. Using our portfolio of brands to differentiate our content, services and consumer products, we seek to develop the most creative, innovative and profitable entertainment experiences and related products in the world.
Each part of disney has different plans for different sections of their company. I will be talking about the business plan for the Disney parks, since that is the most famous and well known. Each year, Disney renews leases for rides such as tower of terror and once their lease is up, they must figure out what to replace it with. Most recently, Disneyland closed Paradise Pier in California Adventure to make it Pixar themed. This was a strong business move because the money they put in to renew the pier meant for increased ticket prices. Disney continuously increased prices due to the demand of their parks or products. This shows that simply no matter the price increase families, or people are willing to pay the cost to have a fun day. It is worth their time and money to the point where the price doesn't affect the decision if they will go or not. Leading to the fact that the more they redo or fix in the parks the more customers or people will want to attend the parks.
When opening the parks Walt Disney stated that he wanted to create a place that children as well as adults could enjoy; therefore, many parents accompany their children and as well as many adolescents enjoy the parks. On a normal day, there will typically be around 44,000 people at the park. As of today, the largest shareholder of Disney is Robert Iger, Holding close to 1.2 million shares since January 8, 2018.
Disney's leadership team manages the world's largest media company and are the visionaries behind some of the most respected and beloved brands around the globe. Their strategic direction focuses on generating the best, most creative content possible, fostering innovation and utilizing the latest technology, while expanding into new markets around the world. The chief executive director is Robert Iger. Alan Braverman is the senior executive vice president. Bob Chapek is in charge of the parks, experiences, and customer products. Lastly, Alan Horn is the chairman at Walt Disney Studios.
Among Disneyland, and other theme parks and attractions, The Walt Disney Company operates 3 additional business units. The company has had a lot of success with its businesses and partnerships. The company expanded with the opening of Disneyland in 1955. Walt Disney had a vision and made it come to life, he imagined an amusement park where both young children and their parents could have fun. Having two daughters of his own, Disney got the idea from taking them to different amusement parks. The grand opening of the park itself was a big deal, even though the park did not start gaining publicity until 1959 when tourist from all over the state were visiting the park. Although Disney was already making revenue from this project, he did not stop there. Eventually he came up with the idea of opening Disney World, and kept developing animated films which became popular, some of these include "The Lady And The Tramp", "Sleeping Beauty", and "Peter Pan" to name a few. After the death of founder Walt Disney, his brother took over as president of the company. Throughout the past 60 years, the company has had a variety of great leaders that have launched Disneyland and The Walt Disney Company into nothing but success. Today, the company's present CEO as stated above is Robert A. Iger.
Disney is a company that has been around for 94 years. Not many companies have been around as long as Disney. Through this project my group hopes to find out how Walt Disney was able to build a company that was able to last this long. We also want to see and analyze how the company was able to run and be successful after their founder died. Usually with companies like Disney that rely very heavily on their visionary in order to create new ideas and unique ideas die after their founder and visionary dies. We will analyze the company structure while Walt Disney was alive and see if he passed down his ideas and taught his successor how to run the company, or did he keep his trade secrets to himself and when he died the company had to go a different way entirely and maintained their success because of that.
Initially, each team member provided a short list of companies that they were interested in having as the subject of our project. After this, we took a look at what each person offered up to see if there were any companies that showed up more than once/the most amount of times. The company that stood out the most was Disney. The way our group decided to choose our topic was by getting votes on whether or not we wanted the company of Disney as the subject of our project. Based on the votes, our results turned out to be 6/6 (a unanimous "yes"). The reason why we all voted "yes" for Disney is because we love Disney and it is one of our favorite companies since it is rooted in our childhoods, and is the focal point of many fond memories. One of our group members said, "So glad we chose disney! It's my absolute favorite place and I probably go too much." We believe Disney is a great company to make the subject of a project because it has many complexities within it, both logistically in its everyday operations and how it functions financially. Additionally, it is also a company that has existed for many years ever since Walt Disney founded it, and therefore has had enough time to build a formidable business foundation. Disneyland is a place and company that has a little something special in all of us, and that is why we would love to talk about it.
Company Overview
Profile
The Walt Disney Company is a diversified worldwide entertainment company. They manufacture and market a broad array of Media Networks, Parks and Resorts, Studio Entertainment, and Consumer Products and Interactive Media. The company offers its products to a wide range of ages, races, and sizes. The Walt Disney Company offers different opportunities around the world through their theme parks, and offers many different media and entertainment opportunities globally.
The Walt Disney Company distributes its products directly to users through wholesalers, their stores, and theme parks. The company operates in the Americas, Europe, Middle East, Africa, and Asia Pacific. The headquarters location for The Walt Disney Company is in Burbank, California, United States. The company reported revenues of (US Dollars) US$55.1 Billion for the fiscal year ended in December 2017, a decrease of 1% since 2016.
The above attributes are strong, simple and clear points that represent and resemble the leadership team that works for The Walt Disney company. They are all set by clear rules set by the CEO and Walt Disney himself lived up to these leadership skills. These qualities are upheld for all the employees under the Walt Disney company franchise.
In 2015, Disney was ranked Diversity Leader. This shows that the company is doing a strong job of maintaining a diverse place to work. Diversity is something important to Walt Disney Company and will continue to be a strong key component why the company continues to strive
Business Strategy and Focus
The Walt Disney Company is aiming to expand and grow it's company in many different ways. Recently announced earlier in the year, the company's priorities are expansion of resources and producing high quality materials in the near future. Their plans are to position their resources in places where it can help to connect with consumers globally and more importantly present their content around the world. They are hoping to increase revenue and maximize shareholder value. According to The Walt Disney Company website, "The Walt Disney Company today announced a strategic reorganization of its businesses into four segments: the newly-formed Direct-to- Consumer and International; the combined Parks, Experiences and Consumer Products; Media Networks; and Studio Entertainment." (The Walt Disney Company). The company is relying on this new method to help increase overall productivity and price revenue of the company.
Aside from their focus on increasing their revenue and value, The Walt Disney Company is also striving to produce more consumer insights. The company is in the works of releasing a global streaming device that will stream a variety of Disney movies and other Disney media including ESPN and ABC to name a few. With the four strategic segments, The Walt Disney Company's focus is to increase the overall productivity and content that is given to consumers.
Swot Elements and Analysis
The Walt Disney Company is known for its wonderful theme parks that include Disneyland and Disneyworld. This is a huge part of total revenue made by the company, including the famous characters that are also owned by the company. With the theme parks being a main source of revenue, it is important that the company expands globally. With this being said, The Walt Disney Company has theme parks in places like Hawaii, France, Hong Kong, China, and Japan. These parks have thousands of visitors every day and it is thanks to them that Disney makes most of its revenue.
In control of other major companies and brands
The Walt Disney Company has bought over a variety of different brands and companies that are helping them expand. For example, Disney has bought companies like ABC, ESPN, Marvel, and Pixar to name a few. This is beneficial for Disney because they can incorporate ideas from these companies to expand their parks and add new attractions. This also means that Disney is profiting from any revenue made by these companies. If Disney did not have the opportunity to buy out these companies, then their revenue would be limited to their own content, and they would have less chance of producing something extraordinary.
Weaknesses
High Cost of Expenses
As stated before, Disney makes most of its revenue from its theme parks, but because of them, they also have a lot of expenses. According to GoBankingRates.com, it costs Disney approximately 10.68 billion dollars every year, divided up by all parks, it costs disney 3.25 million dollars to operate each park, per day. With all the rides, it costs Disney a lot of money to make sure electricity, water, and workers are being paid to keep the place running smoothly. Disney has millions of employees that they also have to pay to operate rides, sell food, and manage the parks. All these costs can set the company back from reaching their ultimate goals.
Vague Target Audience
Disney does a good job of bringing a lot of people into the park, but it also only brings a certain group of people mostly. Disney's target audience is mostly children and teens. Although it might not seem like a bad thing, the source of payment comes from the parents of children who want to go. If Disney wanted to expand its company more, it would try to find a way to target a more mature audience that can also be interested to go. For example, with the release of the movie "COCO", this year Disney rearranged a section of the park to dedicate to the movie, and with this Disney targeted more Latino audiences to visit the park. If Disney would do this with other projects, they could target different audiences.
Opportunity
Acquiring other companies
Walt Disney has procede a level of growing in 2016 after buying 33% of BAMTech. The company BAMTech is a video steam and technology company. By 2017 disney payed about 1 billion of two instalments, which have the option to acquire majority ownership in the coming years. This investment that disney has made with BAMTech is brining global leader to consume streaming services and data analytics. With this said disney is getting 7.5 billion paid subscribers, where they are making profit out of just there disney movies and videos. The BAMTech had became disney supporting team of videos and other digital products. Also by Disney buying part of the BAMTech company they are also becoming owners of other companies like ABC Television since this company is part of BAMTech.
Diversification
Disney is known for a very diverse company, which diversification is a great option for disney. It can diversity into related services and products, which will be a new way to grow there company. Disney is benefits the company by using diversification strategies, where they manges to embrace there different renters to provide resources, capabilities and financial gain.
Threats
Competition
A big threat to the walt disney company is there competition. Disney is known for a big international company,which has many requires a lot of things to compete with starting with amusement park, there websites, stores etc. One of three biggest threats is the entertainment that other companies and medias have. Many other medias and companies try to do coman products and shows like the disney company, which many people like to watch. Disney also has a website, where they have games for kids to play but a common website that go compete with disney is Y8 because many kids rather go to that website since they offer a diversity of different games. These competition began to increase higher each year since our technology just begins to grow. An amusement park that disney has been competing with is Universal studios because it is known for a very good entertain amusement park. Many people love going because it is affordable in compare to disneyland or California Adventures.
Cost in there company and products
The walt Disney company is known for one of those most famous and international companies. Even though they offer many different sources and products is is known for being an expensive company. Many people prefer to not go to there amusement park because there tickets, food, drinks, and stores inside the amusement park are very expensive and people don't have the money to afford it. It is not only what they sale and the process of the amusement park that is a threats but the sales of disney's original movies. Many people buy the pirate ones since they are very cheap and more affordable. Many people also rather buy disney toys or any disney products in other stores like ross, target, walmart and more people they are also more affordable.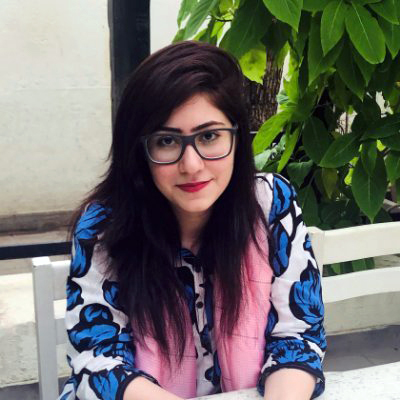 Freelance Writer
I'm a freelance writer with a bachelor's degree in Journalism from Boston University. My work has been featured in publications like the L.A. Times, U.S. News and World Report, Farther Finance, Teen Vogue, Grammarly, The Startup, Mashable, Insider, Forbes, Writer (formerly Qordoba), MarketWatch, CNBC, and USA Today, among others.