Public Administration
The two organisations that stood out to me the most and that I'd be interested in working for is HOMS Solicitors and Voluntary Service International. HOMS Solicitors is a law firm who have range of opportunities for career progression if you are interested in a law career. VSI is a volunteering organisation who strive for peace, social justice and worldwide understanding. Their main goal is to have mutual respect for each individual no matter what background. If you are interested in making a difference and gaining confidence and learning new skills this organisation is for you.
HOMS Solicitors offer a substantial range of both paid and unpaid programms. If you are interested in taking the law career path. HOMS was awarded a Gold Grade in the Q9000 Risk Management Legal Quality Standard Certification. (Holmes O'Malley Sexton Solicitors, 2016). This organisation really highlights how teamwork is the main reason for the success of this firm. Choosing this organisation to work with you can acquire genuine career progression.
If you are enrolling in college in an undergraduate course or a graduate, they can offer you an unpaid summer internship programm. This initially is for you to experience working in a busy law environment. This programm is spread out through a period of four to six weeks in the months of June and July.
They also have a paid graduate internship programm available. This gives you the opportunity to work and experience in a real law firm. This can boost your confidence in the law career path you have chosen to go down. This programm continues up to nine months. You're required to have a minimum of a 2.1 degree if you wish to apply. With this programm they also include unpaid FE1 study and exam leave.
They also have a trainee solicitor programm where they are seeking to recruit the most qualified and skilled graduates to train as solicitors of the future. In the end of this programm if you are successful in qualifying they can offer you a twelve-month contract as assistant solicitors.
I would most definitely be interested in working for them. It's clear that they have so much to offer and amazing opportunities to offer. I also have an interest in taking a career law and for me this seems to be a successful firm and also provide extremely beneficial programms. I feel this firm is interested in the actual progression of your career and to improve your skills. This is shown throughout the awards they have received throughout the years. They also have a detailed and developed description of what they're about and the whole HOMS experience on their website online.
Voluntary Service International is a worldwide peace movement started in 1920 in the aftermath of the First World War (Voluntary Service International, 2016). They have a range of programmes to offer. If it's that you are seeking to volunteer on projects internationally there is a programm for that. You must be eighteen years and older and the programme lasts up to seven to twenty-one days and is available in over 50 countries.
They also have an Africa, Asia, Latin America and Middle East Programm which is a two-month programm. This initially is practical work where you will be put to work in over 25 developing countries.
Another programm they have is the Middle East Programm which you must be an experienced volunteer 20 years old or older to take part in. They will provide you with the right preparation prior to this project.
The Teenage Programm are seeking those who are interested in being a youth leader and is 21 years old. You will work with those with fewer opportunities. You must have communication skills, organisation skills and all other necessary skills that a Youth Leader requires.
They also have a Programm to volunteer in the Dublin community. In this programm you will be able to give back to your own by painting and decorating house in poor conditions. You will also be volunteering to help the elderly and disable people.
I would love to volunteer with this organisation. They have a range of places on offer of where to go and volunteer. Every individual is different in what way they want to give back to the community be that your local community or the world. I find that this organisation can teach you more about yourself, to learn new skills and to take on a new challenge!
I found the career fair in the UL Sports Arena very beneficial. There was a wide variety of interesting organisations. I found this method of job hunting the best form as you are first hand meeting those involved in the organisations. Those who were there to speak to us couldn't have been more helpful and personally gave me a great insight into what I can achieve with them. All of who I had spoken to had given me useful information. All organisations have amazing websites where you can find exactly what you need to know about them. Due to attending the careers fair I've become more confident in my co-op choice in 3rd year of my study. I'm also more confident about the career prospects that are available to me for when I graduate both national and international. I was also truly moved by the volunteering organisations that are available to me and will most definitely be on my to do list.
Bibliography- Holmes O'Malley Sexton Solicitors. (2016). Careers – Holmes O'Malley Sexton Solicitors. Available at: http://www.homs.ie/careers/ .
VSI – Voluntary Service International. (2016). VSI – Voluntary Service International " Home Page. Available at: http://www.vsi.ie/ .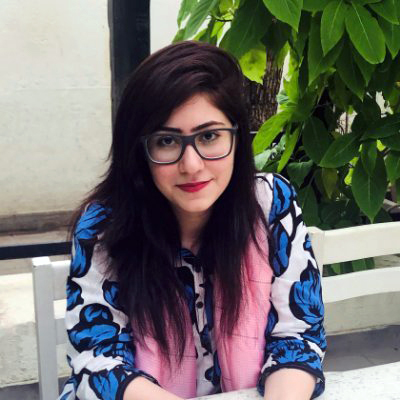 Freelance Writer
I'm a freelance writer with a bachelor's degree in Journalism from Boston University. My work has been featured in publications like the L.A. Times, U.S. News and World Report, Farther Finance, Teen Vogue, Grammarly, The Startup, Mashable, Insider, Forbes, Writer (formerly Qordoba), MarketWatch, CNBC, and USA Today, among others.