Lacie Jones
Lacie Jones
Dr. Brian Gastle
ENGL 240
Dec. 5th, 2018
Literature Review: Shakespeare and Early Modern Drama
The Early Modern period, otherwise known as the Renaissance, was a period of "newness". The founding of the new world, a conflict of religion, rebirth of the classics, and an increased interested in education all contributed to the definition of the Renaissance. Notable authors such as Marlow, Spencer, and Shakespeare all contributed literate that expounded on the Early Modern period. Shakespeare, a very significant poet of 16th and 17th century, is known for his sonnets and very popular plays. These include Romeo and Juliet and Hamlet. Following the popularity of plays, the need for playhouses was introduced. In 1567 the Red Lion playhouse was built; making it the first free-standing playhouse. In this literature review, I will be establishing and characterizing scholarly literature pertaining to Shakespeare's plays and their early performances.
A New Companion to Renaissance Drama features several chapters dedicated to the history of playhouses. It also includes specific information involving the plays of Shakespeare. This source, and it's it well organized and detailed chapters, make it a great option for studying Shakespeare and his plays performances. Chapter 16 includes the dramatic history of playhouses while also connecting it to the great play writers, "The plays of William Shakespeare and his contemporaries were originally performed in play­ houses of a type that had only come into existence within Shakespeare's lifetime" (Kathman, 210). This refers to the constant strife between Protestants and Catholics, in which Protestants opposed the theatre. Also included in this book is a chapter entitled The History Play: Shakespeare and Beyond (Walsh, 371). Here one can find the reasoning behind Shakespeare's success and his plays
Shakespeare and Early Modern Drama: Text and Performance explore Shakespeare's famous plays on the stage. Unlike other books, each chapter includes a detailed analysis of a play by Shakespeare considered alongside a key work by one other significant playwright of the day. Chapter 7, Dr. Faustus and Hamlet look at the religious connections in Shakespeare's Hamlet and Marlowe's Dr. Faustus. Among the conflicting religions, "aspects of religion were viewed differently among contemporaries" (Bickley, 270). This again refers to the conflict of plays and their performances between the arguing religions. There are chapters on other famous plays including Romeo and Juliet and The Merchant. Included in Shakespeare and Early Modern Drama: Text and Performance are also fine criticisms of Shakespeare's plays contrasted with those of Spencer, Miller, and Marlowe.
Rebecca Gills offers some very interesting points in her review of Prologues to Shakespeare's Theater: Performance and Liminality in Early Modern Drama. She argues that the work seeks to further our understanding in the "prologue" of early modern drama. The approach to studying the history of early modern drama was to use the "clear model built around a tripod of author, text, and actor supported by study of the cultural context in which the plays were written and performed, and of the ways in which the audience participates in lending authority and currency to the playwright, the text, and the actor" (Gills, 316). By this, she means by looking at the aspects in which plays are written, we can gather a better understanding of the history behind early modern drama. The authors use new genres such as comedy or tragedy have say in the history of the early modern period. A non-Shakespeare example could be found in Doctor Faustus where early modern issues are outlined in the play through the type of genre.
The early modern period has brought a sloe of famous male authors. Although the field was primary male, it has been found the characters in these plays cover more than the white male. Edel Semple and Ema Vyroubalová's Introduction; European Women in Early Modern English Drama explores the hidden plethora of female characters and how early modern drama is not truly a male field. With the large migration to Europe, several female characters were described in plays. In fact, there are depictions of more than just the white woman; characters are described as "Anglo-American, Anglo-Eastern, and Anglo-Mediterranean" (Semple et. al., 3). This interaction of characters that are more than just the white male and female argues that topics of gender and race were apparent in early modern drama. The unstudied subject matter points to a more diverse look at the plays of early modern drama. Characters of Shakespeare plays like Cleopatra and those found in The Merchant of Venice are not white characters.
The classical influence was a major component of what made up early modern drama. This classical influence saw an influx of writing towards nature. Nature in this article refers to physical nature outside. Shakespeare and the Indifference of Nature investigates various lines from Shakespeare's writing and determines their connection to the topic of nature. Unlike other sources in this review, Shakespeare and the Indifference of Nature uses a layout of Shakespeare text then a paragraph to explain. For example, Leggatt describes Shakespeare's opinion as having "a sense of irony, putting itself at odds with the human drama" (Leggatt, 138). By this, he is referring to Shakespeare's common use of opposites. In the tragedy Titus Andronicus, Shakespeare uses the line "the morn is bright and grey" to describe the drama of characters while contrasting it to the beautiful day.
Katherine Scheil's Shakespeare as Memoir is the final piece to the puzzle of Shakespeare and early modern drama. She quite beautifully describes his works and their impact on the early modern identity, memory, and history. She continues to bring an understanding of how Shakespeare has affected the present through his famous works. Shakespeare uses trends from the early modern period to write his dramas, they "participate in the construction of a public memorial" (Scheil, 121). By this, Scheil is referring to the literary and historical impact Shakespeare and his era had today. For example, high school seniors often read Hamlet or Romeo and Juliet as a piece of literature for the early modern period lesson. With his work readers can look at how English literature and language has changed. Readers can also find a connection in his common themes of love, sadness, and jealousy.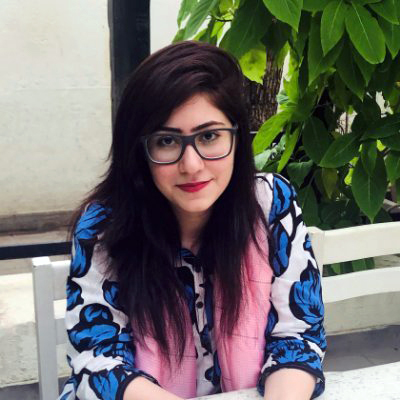 Freelance Writer
I'm a freelance writer with a bachelor's degree in Journalism from Boston University. My work has been featured in publications like the L.A. Times, U.S. News and World Report, Farther Finance, Teen Vogue, Grammarly, The Startup, Mashable, Insider, Forbes, Writer (formerly Qordoba), MarketWatch, CNBC, and USA Today, among others.