/

Sydney Based Dance Performer
Sydney Based Dance Performer
Sydney based dance performer, teacher and choreographer, Lucy Doherty is an inspiring young woman who is passionate about the art of dance. After training, teaching and performing nationally and worldwide in many dance styles for the past 10 years and counting, Doherty has not only progressed as a dancer, but has inspired up and coming creative practitioners to work hard on their craft (Liddell 2015). As a budding creative artist, Doherty's ardour for her profession instigates me to always take opportunities around me and to follow my ambitions of engaging audiences and cultivating young rising artists.
Doherty has worked with numerous industry professionals who have helped shape her into the practitioner she is today. From receiving contracts with Disney and Universal Studios in Japan and Hong Kong, training in New York at Broadway Dance Centre, and then returning back home to assist alongside Artistic Director of Transit Dance, Paul Malek, Doherty's résumé is very broad and continues to open more opportunities for her (Liddell 2015).
A fundamental turning point in Doherty's life was forming a relationship with her partner Robert McLean six years ago (Doherty 2017). As Robert is a hip hop and contemporary commercial dancer, choreographer and teacher, his skills have remarkably made an impact on Doherty's life. The couple have travelled nationwide and internationally to teach workshops together, choreograph dance pieces for all ages and group sizes, and performed duets in productions such as The Dream Dance Company and One (Panzic and Tannos 2016). In my opinion, I think it is evidently noticeable that Robert has had a major impact on Doherty's career and has expanded her knowledge of the art and allowed her to become more creative in her genre.
In 2015, Doherty decided to explore more of her choreographic side and create her own show entitled One which toured to Canberra, Sydney and Melbourne (Dance Informa 2015). The show was in honour of her late mother who passed away from cancer and with the proceeds raised from the show, Doherty donated it to cancer care services (Dance Informa 2015). With this devasting turn happening in Doherty's life, she was able to unite people through dance performance in honour of the many families whose lives had been affected by cancer (Dance Informa 2015).
Contextualised issues in the dance industry can arise at certain points in a practitioner's career no matter what the preferred career type is. One of which is earning enough money from the craft and to afford living and attaining an average revenue (Doherty 2017). Depending on the profession in the industry, whether it is a commercial performer, company dancer or teacher, being well educated in the area and competitive against others in the industry is important to succeed in roles and jobs (Edwards 2014). An example of a contextualised issue that a commercial dancer such as Doherty may face, is enduring slow and dry work seasons, in which in between gigs and shows there is nothing on offer to apply for, therefore there is no working income (Edwards 2014).
A concern not only dancers but creative artists also face, is being unique and standing out from the rest. Over time dance styles when they evolved, were unique and new, meaning that they would look impressive and skilful when executed well, but these skills now are seen as a standard part of dance (Big Planet 2017). With the support of social media, skills can quickly circulate, and it can be easy to get lost in staying inimitable from it. To stand out, it's important that dancers showcase their personality and think outside the box in order to be noticed.
Lucy Doherty's aim in her practice is to encourage dancers to express their emotions and be creative in their work. In her website, dedicated to her production One, Doherty talks about achieving career goals and accomplishments and states that, "…to have longevity in any creative field means being willing to continuously evolve and expand in not only your artistry but in your business practices." (Doherty 2017) Doherty allows herself to be diverse and individual from others by drawing her ideas and inspirations from not just personal experiences, but by other creative forms such as the outlooks from a piece of music. Doherty articulated in an interview with RAW that,
"I see creating a dance piece a lot like creating a painting that can move. My inspiration starts from a piece of music that really moves me and I want to transform that feeling and that song into something that audiences can enjoy visually." (Doherty 2016)
I consider a way that Doherty deals with the contextual issue of inactive work seasons is by taking the inspirations she has in her choreography and creating her own shows and productions. This relates back to her show One, which allowed her to not only direct and produce herself but be able to put her own personal touch on it and make a profit from it, whilst gaining exposure by industry professionals.
To conclude this case study of the inspiring Australian dance professional Lucy Doherty, I surmise that Doherty's artistic routes produced in her works, such as ensemble performances and shows, are potentially transferable in my own career pathways. Approaches such as thinking outside the box for creative ideas and making connections with other industry professionals, will enable me to expand my choreographic ideas and open more opportunities for commercial dance positions. As an aspiring dance educator and performer, I not only want to entertain audiences but also educate younger individuals to express their emotions through dance and see it as a way to be creative. I believe with Lucy Doherty's career ethics, I am able to take inspiration and formally take a more in depth look into my pathway into becoming a creative practitioner.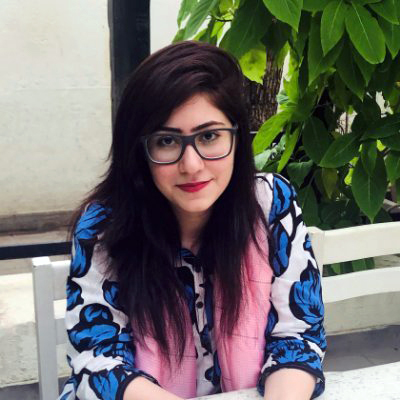 Freelance Writer
I'm a freelance writer with a bachelor's degree in Journalism from Boston University. My work has been featured in publications like the L.A. Times, U.S. News and World Report, Farther Finance, Teen Vogue, Grammarly, The Startup, Mashable, Insider, Forbes, Writer (formerly Qordoba), MarketWatch, CNBC, and USA Today, among others.