/

Grub In Cab: A Bumpy Ride
Grub In Cab: A Bumpy Ride
Grub in Cab: A Bumpy Ride
Present day consumer is getting acquainted to comfort and service quality than ever before. The business with the ability to reach doorstep of the consumer first, is already ahead of other in the race. It is a market of Push sales, need that does not exist originally in the mind of consumer is created by providing attractive new services.
Food delivery system of Zomato, Swiggy, Uber eats and Food Panda, runs on a similar model. These businesses have changed common man's perception about leisure time and vacations. Going to restaurants at one point of time was considered a leisurely activity, an opportunity to spend quality time with family and friends, but today it is becoming a part of life like any other activity, like every day meal.
Name Year of Incorporation Monthly Deliveries Delivery Network
Food Panda 2012 1.5 Mn 6000
Uber Eats 2014 3.5 Mn 12000
Zomato 2008 14 Mn 55000
Swiggy 2014 20 Mn 70000
Strategy:
Food Panda (Riding the "Mass" Wave) – Lately Food Panda has delivered 300,000 Orders per day on account of discount campaign – "The crave party", which helped him achieve tenfold growth in terms of Orders. It's aim was to achieve volumes even at the cost of high discount offers and Food Panda successfully achieved it.
UberEats (Going Beyond the Metros) – UberEats major focus was penetration and in depth marketing, and hence it reached out to masses where even its ride hailing business is not running at the given point in time. In last two months UberEats started its services in 2 tier cities like Mangalore, Bhopal, Trichy, Surat, Nagpur, Ludhiana, Vadodara and Thrissur. Its focus was on depth marketing, the untapped market as from Swiggy and Zomato became the new focus of UberEats
Swiggy and Zomato (The Steep Climb) – Being early entrants in the market of Food Delivery business, it was a blue ocean strategy and hence both the business got First mover advantage in comparison to UberEats and Food Panda who had to struggle to establish a foot in already established and exploited market with well-established existing brand names.
The food Delivery model now runs on a new wheel where it runs by serving the already established customers as acquired by the Ride hailing startups namely Ola and Uber. FoodPanda and UberEats no only cater to their newly established customr base but also exploits the customer base of Ride hailing services by being advertised and networked on their apps with offers.
This is the strategy to compete with already existing businesses and hence the only focus currently is to gain large share of Customer base. Exploiting the already existing brand name of ride hailing service providers is going to impact business positively
Profits v/s Losses
All these business more or less are running into huge monetary losses, as large as 65 fold in a year. The only thing gained by these businesses is customer base, as they have got acquainted to the taste of junk food and delivery on demand, in simple words such models are taking away the patience of its customers and they want everything on their fingertips. Similar to Jio when it came to market with unbelievably low prices (Rather Free) Data pack for its consumers, it was doing nothing but developing habit of consumers for faster data services and reducing their patience to wait till a video buffers.
The food delivery start-up's operate on similar lines as it is increasing the habit of consumer to satiate their tongue the moment their mind thinks of something. Initially they are penetrating deeply into the market and later the will increase the prices along with delivery charges once they make consumers habitual of doorstep delivery anytime anywhere.
Sources of Revenue
The only source of revenue for such business streams is through:
• Promotions
• Banners
• White Labels – Providing food service under their name
• Commissions from restaurants
• Monetizing databases collected over a long duration of time which they do not share with any restaurant
• Running their own restaurants
• Commissions, Delivery and Logistics – As stated, when Food Delivery Startups started, all aggregators where having high minimum order amounts to deliver food. As most aggregators did not do deliveries (apart from Scootsy, previously Meals on Wheels, in Mumbai), it was the restaurants who decided the minimum order amounts. They would generally be in the range of 150–300 which was slightly higher than the average bill that Tinyowl generated at that time (223~ Rs per bill). Food Delivery Startups, as they delivered themselves, came in with a no minimum order amount. This changed the dynamics and allowed Food Delivery Startups to start acquiring customers, though incurring high losses. They were the actual market movers, as they forced bigger players such as Zomato (in the food space, not delivery) to alter their strategies, and give out their chargeable products for free. Coming back to topic, Food Delivery Startups charges around 15–25% commission to restaurants for generating and delivering their orders. They however don't lose their market share or orders to individual restaurants as they do not share customer information. Delivery boys are given daily targets and bonuses based on number of deliveries without provision of food, fuel or maintenance for vehicles (Food Delivery Startups do not hold any inventory. They utilise the vehicles of the delivery boys. Also this factor is subject to region. Might not be entirely accurate as parameters change according to market dynamics). Zomato is looking at entering the delivery space to take on Food Delivery Startups due to this, and also run commission free from
• Surge Pricing – This isn't much of a revenue stream, but more of say, employee retention. I am unsure of how much revenue goes to the delivery boys, but there is some amount
• Delivery charges – After Food Delivery Startups got a strangle hold in the market (Bangalore and Hyderabad going strong) as stated in another answer, Food Delivery Startups started charging Delivery charges to low order amounts, to safeguard against losses in logistics. Another one for the employee retention services than a revenue stream. But could be a decent number once you calculate on a monthly time period. This also helps in customers ordering above the threshold to avoid the charge. Food Delivery Startups happy!!
• Banner promotions – Food Delivery Startups recently started with Banner promotions, taking a leaf out of Zomato and Foodpanda's books. Restaurants are promoted, and displayed in a marquee style in their app and website pertaining to regions. Different regions vary in their rates based on the visibility that you are to receive based on the traffic generated. These are substantial and stable revenue streams for Food Delivery Startups, which they could tap more so in the future. But limitation of no costumer data, just leads to restaurants generating raw revenue with no future potential (Zomato provides costumer data that you can market to later)
• Restaurants – Food Delivery Startups has started their own restaurants which are prominently displayed on their app with the highest amount of visibility that you can imagine. Due to the sheer number of Delivery fleets that they run, this was a no brainer for Food Delivery Startups to conceptualize. Now they feed from the same hand which fed so many. This is an ongoing phenomenon in Bangalore, and is said to be replicated in Hyderabad and Mumbai (Zomato is currently doing it's best to strangle Food Delivery Startups in Mumbai)
• Satellite kitchens – This is something that Food Delivery Startups is looking at doing since Zomato decided to do this. Setting up shared kitchens for smaller established outlets to replicate their success in other regions. Zomato has had their hiccups about it, and Food Delivery Startups wishes to do it in the market. This will definitely churn the market inside out of it works.
• White labelling – Another one which not many may be aware of. Food Delivery Startups is getting into white labeling restaurants. Ones that are doing extremely well, but have now become completely Food Delivery Startups reliant, are offered the option to white label their products. Products are sold with Food Delivery Startups branding, and the restaurant has no existence to the client. Food Delivery Startups generates great revenue for them, and takes care of most hassles. A home run for the ones who wish to only generate revenue. PS: This one I'm not too sure off as I've not seen it in play, and is a mere conversational piece that I've been acquainted with. Take this with a pinch of salt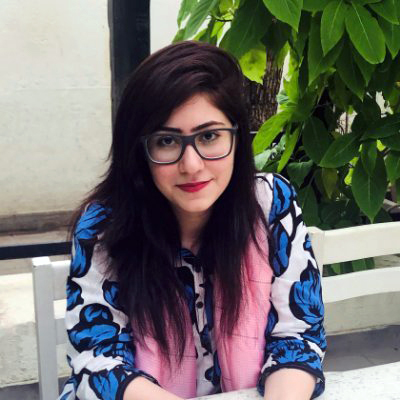 Freelance Writer
I'm a freelance writer with a bachelor's degree in Journalism from Boston University. My work has been featured in publications like the L.A. Times, U.S. News and World Report, Farther Finance, Teen Vogue, Grammarly, The Startup, Mashable, Insider, Forbes, Writer (formerly Qordoba), MarketWatch, CNBC, and USA Today, among others.