/

Ethical And Fairtrade African'S Britain Ex- Colonies.
Ethical And Fairtrade African'S Britain Ex- Colonies.
Ethical and Fairtrade African's Britain ex- colonies.
Is it Britain Ethical and Fair in the practices with formers Africans colonies such as Kenya, Zambia and Zimbabwe? Sussane Freidberg wrote an article with the tittle; Cleaning un down south: Supermarkets, Ethical trade and African Horticulture. Sussane grew up in Portland, Oregon with an Anthropology Degree from Yale University and PhD in Geography from the University of California. Curiosity and researches have taken Sussane to countries in Africa and Europe, she lived in Burkina Faso, fieldwork in Hong Kong, New Zealand, take excuses to visit London and Paris and when she is not travelling or teaching lives in Cambridge, Massachusetts. She traveled to Africa in this particular occasion to investigate about the ethical and fair practices coming from countries like Britain. Routledge; Taylor and Francis Group is the global world's leading academic publisher in the Humanities and Social Sciences. Founded in 1836, published many of the greatest thinkers and scholars of the last hundred years, including Einstein, Russell and Popper just to mention some. Its publishing program encompasses text books and peer-reviews, research in Social Science, Humanities, Built Environment and Education and Behavioral Science.
Supermarkets in Great Britain have join the Ethical Trading Initiative, (ETI), with a particular concerned to enforce food safety standards in the African Horticulture industry. Tesco, for example, joined the Ethical Trading Initiative since 1998 with a vision to the world where all the workers are free from exploitation, discrimination and freedom to enjoy the conditions of security and equity. Sussane interviewed the general and technical horticulture exports company managers in both countries in Africa, Zambia and Kenya. She also interviewed for this article few companies out grower farmers and consultants. Back in Britain she interviewed two companies import agents and managers of the supermarkets that purchase fresh products from Zambia. All these interviews were back in between July 2000 and August 2000, some in January 2001. The National Science Foundation Regional Science and Geography and Cultural Anthropology programs provided help and support to her as well. She mentioned three key words; Retail Geography, Neocolonialism and Agro-Food Trade; the ones who attracted me the most are Neocolonialism and Agro-Food Trade. Neocolonialism take this argument way back into the past of history, showed that retailers in Africa looked for fresh fruits and vegetables because it offered a supply and cheap labor all year around. They imposed a neocolonialism during the period of European Colonial rules, both helped the Africans with technologies, hygiene, work place, discipline, training and respect.
When in Zambia and Zimbabwe the neocolonial civilization mission was taking place, retailers, exporters and companies were looking for the opportunity for the next step; an example is the famous Pear's soap company used its marketing tactics to sell soaps for a better hygiene in the country they were operating; Ethical Moral, off course no, but it was always for the best of the business, clearly this was when the Rhodesian society was divided. Another example is that in both countries white domination persists in commercial agriculture and associated industries. But todays sustained work place improvement for women and men is dependent on a process through which all workers can be heard. She presented Ethical and Fair trades in the Africa of more than ten years ago and is probably that in those days the policies of an unethical and unfair trade took place in some of the Africans countries but from 1980 to 2015 we can argue that had been a lot of changes. ETI base code, EURGP-GAP protocols, Zambia Export Grocers Association (ZEGA).
Agro-Food Trade bring to this discussion the Supermarkets, they had joined the Fair Trade Mark, for example, farmers in developing countries, social security systems, tackling poverty through trade. This mark was established to support the most disadvantaged producers in the world, But Sussane never mentioned the farmers in Britain, and they do face similar issues as farmers elsewhere but that we can argue about it in another discussion. This article is not up to date but it demonstrates with samples the significant impact in the communities and countries. The power of the Ethical and Fair trade responsibilities that others countries or companies have to put in place for the wellbeing of both parties. Waitrose as she mentioned in her article did not joined the ETI due to differences with some international Labor Organizations criteria's but that was ten years ago, today we can say that this supermarket has signed a deal with the Fairtrade foundation under which it will endorse and advice its own ethical food sourcing program, it's a potential risky new step but it will allowed producers to use the label to pay farmers a minimum price and a premium for local community projects such as building schools and installing wells. The supermarket will start in South Africa Ghana and Kenya, this deal with Waitrose is because Fairtrade launched a new type of partnership with Mars, all the cocoa for the British and Irish Mars Bars will be sourced from Fairtrade farmers. But what is Ethical? the study of business situations, decisions and activities where right and wrong are addressed but pressure from ethical trade come from non-government organizations (NGO) such as Christians Aids and Greenpeace. Scandals such as the polluting of rivers with industrial chemicals and the exploitations of the work force, just to mentions two, have highlighted the unethical way in which companies have gone about their business. After all a bad Ethic is a still an ethic of a sort. Malpractices in the corporate world should not be interpreted to think about ethics in business situations.
Going back to Africa, Zambia has demonstrated a willingness to tackle this problem. A multi-stakeholder implementations of codes, based on worker's participations to improved labor practices but also to help companies with commercials benefits but before an approach can be realized in Zambia, the dialogue between the Union and the Horticulture industry to engage more effectively civil society, especially women. Some of the facts and figures around the world of how many farmers, industries and countries participate in the Fairtrade:
Over 1.5 Million of farmers and workers in Fairtrade certified producer organizations.
1,210 Fairtrade certified producer organizations in 74 countries.
1.5 Hectares average size of the plot cultivated by a Fairtrade farmer.
Cocoa producer invests 46% of Fairtrade premium in improving productivity and quality.
25% of all farmers and workers in Fairtrade are women, 46% on Plantations and 22% in small farmer organizations.
Over £ 23 Million Fairtrade premium generated from Fairtrade sales in Britain.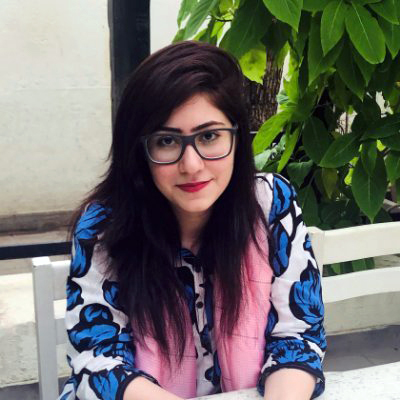 Freelance Writer
I'm a freelance writer with a bachelor's degree in Journalism from Boston University. My work has been featured in publications like the L.A. Times, U.S. News and World Report, Farther Finance, Teen Vogue, Grammarly, The Startup, Mashable, Insider, Forbes, Writer (formerly Qordoba), MarketWatch, CNBC, and USA Today, among others.