Electronic-Commerce
…INTRODUCTION
Electronic-COMMERCE: Doing business online, typically via the Web. It is also called 'e-business', 'e-tailing and I-commerce.' E-commerce has become a buzzword for business over the past few years, with increased awareness about the use of computer and communications technologies to simplify business procedures and increase efficiency.
E-commerce is the conducting of business communication and transactions over computer networks and through individual computers linked to the World Wide Web. E-commerce also includes all the inter-company and intra-company functions such as sales, marketing, accounts and logistics that enables commerce and use electronic mail, EDI, file transfer, digital fax, video conferencing, workflow or interactions with remote computer. E-commerce can be classified according to the transaction partners such as business-to-customer, business-to-business, consumer-to-business, business-to-employee and consumer-to-consumer.
Business to Consumer (B2C): B2C refers to a business communicating with or selling to an individual rather than a company. Consumers are increasingly going online to shop for and purchase products, arrange shipment or take delivery of digital products such as software, and get service after the sale. B2C e-business includes retail sales, often called e-retail and other online purchases such as airline tickets, entertainment venues tickets, hotel rooms and shares of stock.
Business to Business (B2B): B2B is the selling between companies, wholesale rather than retail. B2B is that model of e-commerce whereby a company conducts its trading and other commercial activity through the net.
Consumer to Business (C2B): C2B model, also called a reverse auction or demand collection model, enables buyers to name their own price, often binding, for a specific good or services generating demand. The consumer communicates with the business and posts his requirement.
Business to Employee (B2E): This model of e-commerce is more commonly known as an intranet. An intranet is a website developed to provide employees of an organization with information.
Consumer to Consumer (C2C): With the C2C e-business model, consumers sell directly to other consumers via online classified Ads and auctions or by selling's personal services or expertise online. Examples of consumers selling directly to consumers are Tradeonline.com (classified ads) and ebay.com (auction).
E-COMMERCE IN INDIA
Today in India, E-commerce is an emerging trend in the business. There are various websites that provide number of goods and services. This Indian E-commerce portal provides goods and services in a variety of categories: Health and beauty products, Books and magazines, Computers and peripherals, Vehicles, Jewelry & Gifts etc.
India's e-commerce market is forecast to reach a whopping $ US 10 billion by end the end of 2011. The e-commerce market in India was largely dominated by the online travel industry with 80% market share while electronic retail (E-tailing) held second spot with 6.48% market share.
POSITIVE INDICATORS FOR ECOMMERCE IN INDIA
' Internet banking / Phone Banking. High speed broadband internet penetration is increasing at a fast. People are getting accustomed to using Internet / Mobile banking to pay their bills, buy tickets and perform various financial transactions.
' Increase in the credit card users. According to Credit Information Company CIBIL there is increase in the usage in the last of credit cards in the few quarters. There is around 30% increase in average balances per borrower in the last one year.
' Encouraging the vendors – Vendors are encouraged to sell their products through Digital Commerce channel. The offers that they provide to the aggregators are passed on the end buyers as attractive discounts.
' Availability of large variety of product range which is generally not available in a single brick and mortal shop.
FUTURE OF E-COMMERCE IN INDIA
Ecommerce in India has a bright future especially in the B2C scenario thanks to the huge Indian population base, which provided a vast domestic consumer base and is now being exposed to latest technologies. According to a survey conducted by ASSOCHAM (Associated Chambers of Commerce and Industry of India), online retail industry has currently made the transactions of INR 20 billion and is growing consistently at the rate of 35%. It's likely to cross 70 billion by the year 2015. In future we expect to see much more innovation in this space with the introduction of Mobile money, virtual trial platform and many others. Happy Shopping Online to all.
' E-commerce in India shall see a lot of action in the employment, travel, matrimonial and e-learning areas.
' E-governance and finance services along with insurance and health services will be the next big thing in e-commerce.
' Online travel booking shall be the killer e-commerce application in India closely followed by online retailing websites.
CONCLUSION
The use of e-commerce helps organization to reduce their cost and as a result the companies can make much more profit in comparison with traditional methods. In addition e-commerce would be the best way to get more customers in this competitive environment. With the rapid expansion of internet, e-commerce is set to play a very important role in the 21st century, the new opportunities that will be thrown open, will be accessible to both large corporations and small companies.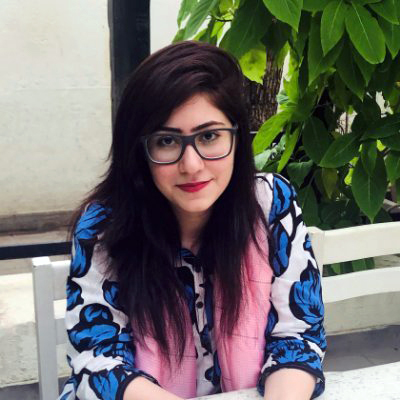 Freelance Writer
I'm a freelance writer with a bachelor's degree in Journalism from Boston University. My work has been featured in publications like the L.A. Times, U.S. News and World Report, Farther Finance, Teen Vogue, Grammarly, The Startup, Mashable, Insider, Forbes, Writer (formerly Qordoba), MarketWatch, CNBC, and USA Today, among others.