/

There Are Many Companies That
There Are Many Companies That
There are many companies that worry about shareholders first, placing a short-term strategy over the long term that focus on customers and employees. Businesses cannot operate without shareholders and investors; however, the stakeholders deserve more consideration.
Shareholders are people who have given money to be part of the company consequently this companies needs them to be able to raise capital, on the other hand stakeholders are anyone who has an interest in that company's success for variety reasons.
To summarise Shareholders, have financial shares in a company while stakeholders have interest either financial or not. (Lindsay,2017)
Firstly, there are challenges of communications between managers and shareholders. It is ultimately a task that brings important benefits to stakeholders. For example, allowing the development of new processes, products and services. Services based on the needs of stakeholders, increase trust, improve understanding of the organization environment and market interactions to find new business opportunities and lead to more equitable social development by combining resources and knowledge provided by those who deserve to be heard and in that way, solve problems and achieve goals that the organization cannot achieve alone.
Stakeholders link the supply and demand such as the company and the customer, where in this process of union the entire supply chain interacts, not only we must talk about benefits for employees, local community, government agencies, vendors, suppliers and partners, public interest and shareholders, but also it is important to see the common good as something generated by all the parts that make up society.
Well known factors such as climate change and the globalisation of the economy, among others, leads shareholders to have a good relationship with stakeholders. This matter is demanding that mechanisms and rights of protection of minorities exist, as well as mechanisms and best practices of corporate governance that foster the development and growth of societies. (Anon, 2017) (Pearson, 2017)
For instance, it shouldn't be taken for granted ''urgency with importance'', for example in some directives, urgent debt and financial problems can't keep track of what is really important in the long run, look after and count on employees and through them look after customers as well, it is always been a key indeed however now to get out of the crisis.
Consequently, the government itself has seen the need to establish regulations aimed at defining norms and rights that regulate the interaction between partners, that foster the growth and development of the economy, and that allow the investors to fulfill their responsibilities.
These regulations have sought to include the protection of minority stakeholders, although it is difficult to define the term or rights of minorities, it is necessary to define the extent to which they can participate in management and decision making, as well as access to financial and strategic information, which allows them to have a moderate equity in information access and decision making. (Pearson et al., 2017)
The General Assembly of Shareholders, as the highest governing body of a company, has within its functions the appointment of those who will occupy the position of directors within the Board of Directors and, as the case may be, of the support the governing body.
However, the articles of association of the company are created by the founding shareholders, who could stipulate and regulatory clauses that allow minority shareholders to have more rights than those established by law, ie shareholders may, for example, change the percentage of appointment of directors and decision-making. (Pontefract, 2017)
From the above, we can conclude that both the shareholder with large capital and the stakeholder with reduced capital deserve the same attention as both promote economic development and growth and survival of organizations. Likewise, it is necessary that the stakeholders group is motivated and protected, since these actions will incite to generate wealth and be more competitive as a country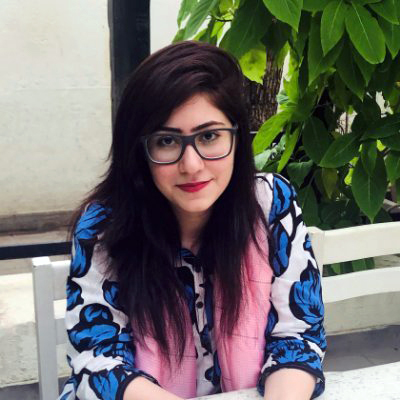 Freelance Writer
I'm a freelance writer with a bachelor's degree in Journalism from Boston University. My work has been featured in publications like the L.A. Times, U.S. News and World Report, Farther Finance, Teen Vogue, Grammarly, The Startup, Mashable, Insider, Forbes, Writer (formerly Qordoba), MarketWatch, CNBC, and USA Today, among others.