/

Poster Presentation Notes
Poster Presentation Notes
Poster presentation notes MN1205
BOEING
General Information
-Boeing is a multinational company/ corporation from America.
-'Boeing specializes in in the design, development, manufacturing, sale and support of commercial jetliners, military aircraft, satellites, weapons, electronic and defense systems, launch systems, and advanced information and communication systems. The company also provides performance-based logistics and training and related support services principally to the commercial airline industry worldwide.'
– Boeing's headquarters is in Chicago, Illinois
– In 2015, Boeing employed 161,400 people
Source (Source: Boeing Company SWOT Analysis Date: May 27, 2016)
MERGERS AND ACQUISITIONS:
Recent Strategic expansion and acquisitions:
– Over the years Boeing has acquired many businesses in order to expand the company's reach and has built and expanded many research centers. 'For example in July 2015, Boeing and VietJet Air said that they wanted to cooperate and expand the airline\'s future fleet with Boeing airplanes. This can be consider as the two companies are merging together in a sense.
– 'In the same month, Boeing and members of its AH-64E Apache industry team – General Electric, Lockheed Martin, Raytheon and Longbow launched an initiative with Polish Armaments Group (PGZ) to explore opportunities for collaboration with Polish industry.'
-'Further in May 2015, Boeing opened a new avionics maintenance and repair center in the Yeongcheon Industry District of Daegu-Gyeongbuk Free Economic Zone. The strategic expansion of R&D centers would aid in enhancing Boeing\'s product development initiatives in the medium to long term. Further in April 2015, Boeing acquired 2d3 Sensing, a wholly owned subsidiary of OMG plc specializing in motion imagery processing of critical intelligence, surveillance and reconnaissance data generated from aerial platforms. '
'Later in April 2015, Boeing built a CH-147F Maintenance Training Center in Canada, to support the Royal Canadian Air Force. In March 2015, Boeing purchased equity stake in SoftBank Satellite Planning, which will develop concepts for a satellite-based disaster response communications system for Japan. Further in February 2015, Boeing opened a new propulsion engineering and assembly facility in North Charleston, South Carolina. Such strategic expansion of facilities coupled with selected acquisitions would enhance the company\'s technological expertise and also enable it to attract new customers, thus enhancing its topline performance.' Source (Source: Boeing Company SWOT Analysis Date: May 27, 2016)
Boeing has spreaded all around the globe and expanded its business in a way that is beyond just making airplanes. They have merged and acquired a large number of companies that are benefial for them and help them grow their international reach. (Source: Boeing Company SWOT Analysis Date: May 27, 2016)
Source: Market Realist. Available: http://marketrealist.com/2015/04/boeing-company-beginning/. (Accessed 11 November 2016).
FDI and GLOBALIZATION or Internationalisation:
-Airbus might have its identity with the EU and its fierce competitor Boeing with the US but to manufacter an aircraft the effort has to be global. To assemble an aircraft you need thousands of pieces. And these pieces come from all over the globe. The trend toward further internationalisation and global sourcing is increasing.
– However Boeing carries out final assembly and testing in locations located in the U.S such as Long Beach, California; Renton, Washington; and Everett, Washington. All parts are assembled in this location and tested
-Boeing is present all over the globe (look at map with red dots)-> Consider putting this map as the poster background or even just as a picture on the poster to show Boeing's involment in the world and to illustrate the concept of Globalization, because Boeing is truly a global company/industry.
• We can look into the case study of the Boeing 7E7:
-Boeing has joined with more than 20 international systems suppliers to develop technologies and design concepts for the 7E7.
Boein has been divide in five different divisions.
1.Boeing Commercial which takes care of commercial airplanes around the globe and is an independent division of the company: Boeing Commercial Airplanes, a business unit of The Boeing Company, is headquartered in Seattle, Washington and employs more than 83,000 people worldwide. In 2016, Boeing has received orders from 28 different airlines with a total of 457 orders up until the 1st of November.
2. Boeing Defense Space and Security (BDS), which specializes in military aircrafts, weapons and defense systems for example.
3. Engineering operations and Technology
4. Boeing Capital (leasing and lending services.)
5. Boeing Shared Services Group.
Source: Slide share. Available at: http://www.slideshare.net/WilliamCallahan2/international-competitive-intelligence-report-boeing-raytheon-general-dynamics-northrop-grumman-42538163. (Accessed 11 November 2016)
Today more than 10,000 Boeing commercial jetliners are in service; The aim for Boeing is to create airplanes that consume less fuel, therefore airplanes that reduce but also, their aim is to produce aircrafts that are comfortable for passengers while also delivering superior bottom-line performance to operators. Leadership for today and tomorrow. That\'s a better way to fly.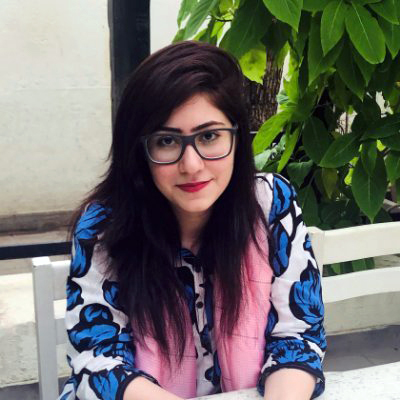 Freelance Writer
I'm a freelance writer with a bachelor's degree in Journalism from Boston University. My work has been featured in publications like the L.A. Times, U.S. News and World Report, Farther Finance, Teen Vogue, Grammarly, The Startup, Mashable, Insider, Forbes, Writer (formerly Qordoba), MarketWatch, CNBC, and USA Today, among others.