/

Department Of Mechanical Engineering
Department Of Mechanical Engineering
DEPARTMENT OF MECHANICAL ENGINEERING
VIDYA PRASARAK MANDAL, THANES's MAHARSHI PARSHURAM COLLEGE OF ENGINEERING UNIVERSITY OF MUMBAI
2016-2017
PROJECT ON
(Evolution in the Automobile industry)
BY
1. TEJAS PANDURANG KADAM (M527)
2. RUSHIKESH RAVINDRA KANITKAR (M530)
3. RAJ RAMESH LAKESHRI (M539)
4. SIDDHESH AMAR HALDANKAR (M525) SEMESTER- V
DEPARTMENT OF MECHANICAL ENGINEERING
VIDYA PRASARAK MANDAL, THANES's MAHARSHI PARSHURAM COLLEGE OF ENGINEERING HEDVI GUHAGAR ROAD, AT VELNESHWAR
DISTRICT- RATNAGIRI, PIN- 415729
2016-2017
CERTIFICATE
This is to certify that, the following students have satisfactorily completed project dissertation work on Evolution in Automobile industry submitted to University of Mumbai in partial fulfillment of the bachelor's degree in Mechanical Engineering course of SEM V.
1. TEJAS PANDURANG KADAM (M527)
2. RUSHIKESH RAVINDRA KANITKAR (M530)
3. RAJ RAMESH LAKESHRI (M539)
4. SIDDHESH AMAR HALDANKAR (M525)
Under Guidance of
Mr. GANESH A DIVE. Mr. BALGAUDA PATIL
(Guide) Head, Dept. of Mechanical Engineering
Dr. SHILPA KAMAT PRINCIPAL
VIDYA PRASARAK MANDAL, THANES's MAHARSHI PARSHURAM COLLEGE OF ENGINEERING HEDVI GUHAGAR ROAD, AT VELNESHWAR
DISTRICT- RATNAGIRI, PIN- 415729
DEPARTMENT OF MECHANICAL ENGINEERING APPROVAL SHEET
Project entitled: Comparison between Ambassador and Maruti 800
Submitted by: – 1. TEJAS PANDURANG KADAM (M527)
2. RUSHIKESH RAVINDRA KANITKAR (M530)
3. RAJ RAMESH LAKESHRI (M539)
4. SIDDHESH AMAR HALDANKAR (M525)
In partial fulfillment of the degree of T.E (Sem v) in Business communication and Ethics Academic Year 2016-2017 is approved.
Guide: – Examiners:-
Mr. GANESH A DIVE
Mr. BALGAUDA PATIL Principal:-
Head, Dept. of Mechanical Engineering Dr. SHILPA KAMAT
ACKNOWLEDGEMENT
We take this opportunity to express our sincere gratitude towards our guide Prof. Mr. GANESH A DIVE from Department of Mechanical Engineering , VPM's MAHARSHI PARSHURAM COLLEGE OF ENGINEERING, Velneshwar , Dist.- Ratnagiri (Affiliated to Mumbai University ), for his encouraging and inspiring guidance. We also wish to thank all the staff members of our college for their support.
We wish to express our profound thanks to our head of institution, Principal Dr. SHILPA KAMAT and Head of Department Prof Mr. Balagaoda Patil for making us available all the facilities in college required to complete the project.
1. TEJAS PANDURANG KADAM (M527)
2. RUSHIKESH RAVINDRA KANITKAR (M530)
3. RAJ RAMESH LAKESHRI (M539)
4. SIDDHESH AMAR HALDANKAR (M525)
Chapter: 1
INTRODUCTION
The Automobile industry in India is one of the largest in world. It was mostly known for its quality of products and a strong dedication to meet all the customer needs. Further due to the enhancement in the technology there was a very large competition between the automobile producing giants.
1.1 Background :-
In 20th century there were two main automobile manufacturers in India viz, Hindustan Motors and Maruti Suzuki. The Hindustan motor was the first who had launched their first compact car named as Ambassador. Later Maruti Suzuki also launched the same class car known as Maruti 800. In the later mids there was a huge competition between these two giants out of them only one was
able to survive.
Motivation:-
Due to the increasing trends of Indian customers the industries also had to make some certain changes in them and the only one was able to survive who will encompass these changes more quickly. The main motivation behind this is the Darwin's Theory of Evolution which states that 'Only strongest will survive in the
era of years and evolve to best living position'
1.2 Aim and Objective :-
The main aim of this project is to find out which was the best car in between Ambassador and Maruti 800. We will also study the reasons which made to survive them in the competition.
1.3 Literature review :-
Based on the above subject there were many case studies published by Hindustan Times, NDTV Goodtime etc. Even foreign business journals had a comparative study between the two cars. They were also able to find out the drawbacks of both the cars. The difference in between the annual sales was also studied.
1.4 Research Problem :-
In the above project the research team will make a comparative study and will find out which company was able to survive in the competition in between the Ambassador and the Maruti 800. The research team will also conclude on finding out which was the best car in between the Ambassador and Maruti 800.
1.5 Scope of the project :-
The main reason behind the subject is the customer influence in the market. The research will help us to study the marketing strategy of certain automobile industries in 20th century. Due to which we will able to compare past and the present scenario of the automobile industries. It also redefines the efforts of the customer satisfaction made by an automobile industry. This research can also be used for the quick study of the trendy Indian market.
Chapter: 2
Theoretical Analysis
2.1 History of Hindustan motors:-
The Hindustan Motors was a major automobile manufacturing company in India. It was found before independence i.e. in 1942 by Mr. B.M. Birla. He was a industrialist from Birla family and later had an tie up with Morris Motors. The Morris motors was a foreign brand who was selling their products in India before impendence. The headquarters of Hindustan motors were located at Kolkata. Initially they used to manufacture automotive parts but later on moved towards the Automobile production.
First office of Hindustan motors Present office of Hindustan motors
Ambassador was the first car which was first Indian manufactured car. It was once recognized as a status of symbol. It was fondly called as 'the king of roads'. For more than two decades ambassador was ruling over the roads of India. The ambassador was known for its strong body and the powerful engine.Even the company had also not felt about the success of this car. The company started exporting this car to foreign countries. Even in India the demands were so ever increased that the customers had to wait for 1-2 years to get the delivery of this car. Later on the company started its branch in Mumbai
and the products were delivered. The company then launched the next models of ambassador namely, first, second, third, fourth generation cars. The fifth model was ambassador Nova, and the sixth generation light car introduced was ambassador Avigo. Even the government supported this company by giving a contract to Hindustan motors to provide cars to all the government officers.
Even the Kolkata government made a decision to run the ambassador Taxi's on
the roads of Kolkata. This gave the company a huge boost in its progress.
Ambassador production plant (Kolkata)
2.2 History of Maruti Suzuki:-
Maruti Suzuki was formerly known as Maruti Udyog limited which was founded by R.C. Bhargava in 1981 at New Delhi. Later on it had a tie up with Suzuki motors in Japan. The Maruti Suzuki started its production with Maruti
800. It was a compact and a hatchback car which had an 800cc engine. Formerly the 76% of company was owned by Maruti Udyog and 24 % by the Suzuki of Japan. Later on Suzuki increased its stake in maruti Suzuki to 50%.
The initial phase of the company was full of struggle as it had to compete with Hindustan motors ambassador. Even after the launch of this car the sales were not as expected. So the company made a market survey and made some additional modifications in their car due to which the popularity of the car increased and as a result the company made a strong grip over the Indian market. The company even increased their service centers and gave a quality service to their customers. Due to this the sales of Hindustan motors ambassador were affected. The Maruti Suzuki 800 remained a best-selling car till 2004. Later on the new model of Maruti Suzuki were launched named Maruti Suzuki Alto, Alto
800 etc. The extremely finished models, their new style attracted the Indian customers. At the end of 20th century the Maruti Suzuki became a biggest car producer in India. The export of the company also increased as it was an Indo- Japanese company. The company realized that the Indian customers enjoyed a variety in products. So by using this strategy the company started making changes in Maruti 800. The initial models were petrol based later on the air conditioning system was introduced in the cars. The Maruti Suzuki 800 overcame almost all the drawbacks of ambassador and so the sales graph of Maruti Suzuki went on increasing and made Maruti Suzuki a huge automobile producing tycoon.
(Maruti 800 production plant at New Delhi)
In order to enhance their reach in rural India where it was not possible to set a complete dealership they opened extension counters which were operated by the local people in the township. This decision increased their customer touch point without having any risk in Indian market. Maruti Suzuki had two major manufacturing plants in India which had an annual production capacity of
1450000 vehicles. Maruti Suzuki also conducted various training programs which helped them to get the local staff for their service centers . Most of the service centers were operated on franchise basis. Maruti Suzuki focused on the road safety and environment friendly products. All these initiatives were accomplished by two organizations which were, Institute of Driving Training
and Research (IDTR) and the Maruti Driving School. The company also focused on the concept of 'Reduce,Reuse, Recycle' (3R's). All these steps helped Maruti Suzuki to become a biggest automobile producer in India.
2.3 Structure and construction of Ambassador:-
The first ambassador car was produced in 1957 which had a 1489 cc engine. The ambassador car was based on Land master Car (Morris Oxford Series). The dashboard and the interiors were completely redesigned, the new dimpled
bonnet was installed which gave the car a glossy look. Further the company launched a second generation model in 1962 which had some minor changes in the interiors. This model was in the sales till the mid of 1975. Till the end of
20th century the third and fourth generation models were launched.
(Ambassador Avigo) (Ambassador Nova)
In 1990 Ambassador was launched in two models ' one was 55 bhp petrol deluxe version and another was a 37 bhp diesel version. These models were called as Ambassador Nova. It had newly designed braking system, gear transmission and also the new steering column. Due to no more changes in the engine efficiency the Nova model was not able to have a perfect grip in the Auto market. So on taking this into consideration Hindustan Motors launched a next updated model of Ambassador which was called to be as Ambassador Avigo. This model had a 2000cc (2.0 L) powerful engine. This model had an extra load carrying capacity and also became well known due to its proper ventilation and the powerful Air conditioning system.
2.4 Structure and Construction of Maruti 800:-
Maruti 800 was a small hatch back car manufactured by Maruti Suzuki in
1980. The first generation model was based on already manufactured Suzuki Fronte. Maruti 800 had a 796cc water cooled engine. The passenger seating capacity of 5. Further Maruti Suzuki made some changes in the in the gear transmissions. The next version was launched in 1995 with 4 gear transmissions. The next model which was launched had changes in the interiors, steering column, more boot space and 5 gear transmissions. The more enhancement in
the technology resulted in the powerful Air conditioning system which was further installed in this car.
(796cc engine of Maruti 800)
The Assembly of Maruti 800 was made in Gurgaon, Haryana. The company also launched the LPG models in 2008. These models proved to be very beneficial in the mega cities like Mumbai, Delhi, Bangalore, Kolkata, Chennai etc. Till the end of September 2009 the company was able to produce a model which satisfied the EURO-IV norms which increased the retail price.
Throughout its journey about 2.87 million Maruti 800 cars were produced out of which 2.66 million were sold in India itself. So it is regarded as the most influential automobile in India.
Chapter:3
Experimental Analysis
3.1 Price and features of Ambassador:- Ambassador Price list (Variants)
Variants Ex-Showroom Price
Hindustan Motors Ambassador Diesel BS4 Taxi (2014) 1489cc 4,98,000.
Hindustan Motors Ambassador LPG (2014) 1817cc, Petrol.
5,63,000.
Hindustan Motors Ambassador CNG (2014) 1817cc Petrol.
6,43,000.
(Ambassador Taxi in Kolkata)
(Mark 2 generation Ambassador)
3.2 Price and Features of Maruti 800:-
Maruti 800 price list (Variants)
Variants Ex-Showroom Price
AC BSIII (Discontinued) 796 cc, Manual, Petrol, 16.1 kmpl: – 2.28 Lakh AC BSII (Discontinued) 796 cc, Manual, Petrol, 16.1 kmpl: – 2.28 Lakh AC (Discontinued) 796 cc, Manual, Petrol, 16.1 kmpl:- 2.28 Lakh Std. LPG (Discontinued) 796 cc, Manual, LPG, 16.4 kmpl: – 2.15 Lakh
(Maruti 800) (LPG kit of Maruti 800)
3.3 Marketing Strategy of Ambassador:-
' Hindustan Ambassador has a vast service network.
' The Passenger Car and Utility Vehicle market is being attended by a 115 strong dealer network,
' 50 Service and Parts dealers and additional 60 exclusive Parts dealers.
' 4 Regional Offices and Nation-wide Territory Offices support it.
' Two dealers serve the Earthmoving Equipment and Power
' Products market from 25 locations spread across the country.
' All the cars manufactured by Hindustan Motors confirm to
Euro1
' Emission norms. This has been achieved by upgrading the
Ambassador.
' There was no executive order that the government departments have to buy only ambassador cars.
' Still all were buying as a prestige to own it. Hindustan Motors derived a major part of its sales from senior politicians, top civilians, bank managers and defense personnel.
3.4 Marketing strategy of Maruti 800:-
' Maruti Suzuki has two manufacturing facilities in India. Both manufacturing facilities have a combined production capacity of
14,50,000 vehicles annually.
' Maruti has a strong dealer network. In fact it was one of the very first companies in the country to understand the importance of
after sales service in high involvement products like cars.
' It has the largest distribution &Service network comprising of over 400 sales showrooms, over 600 dealer workshops, and 1900
Authorized Service Stations spanning across over 1190 cities
unparalleled in the country.
' It has 30 Express Service Stations on 30 National Highways across 1,314 cities in India.
' Most of the service stations are managed on franchise basis
where Maruti trains the local staff.
' To increase their reach to rural India, where setting up a complete dealership was very difficult, they opened extension
counters which are operated by some dealer in the city thereby ensuring increased customer touch.
Chapter: 4
Result and Discussion:-
1.1 Comparison of Maruti 800 and Ambassador:-
Parameters HM Ambassador Maruti 800
Manufacturer Hindustan Motors Maruti Suzuki
Production 1958-2014 1980-2013
Class Compact Car City Car
Body Style 4 Door Salon 5 Door hatch back
Layout Front Layout Front Wheel Drive
Tie up Morris Oxford Series 3 Suzuki Japan
Transmission 5 Speed Manual 4 Speed Manual,
5 Speed Manual
Engine 2000cc (2.0 L)
800cc (0.8 L) 796cc (0.8 L)
Wheel Base 2464 mm 2175 mm
Length 4325 mm 3335 mm
Width 1662 mm 1440 mm
Height 1593 mm 1475
Brakes Front- Drum, Disc
Rear – Drum Front -Disc
Rear – Disc
Chapter:- 5
Conclusion
On considering all the above parameters with strong technical specifications and muscular performance Hindustan Motors Ambassador was a good car. But on the other hand with similar technical specifications and strong customer support Maruti 800 proved out to be the best car. Thus Maruti 800 is also known as 'The Peoples Car'.
References:-
[1] Case study of NDTV Good Times.
[2] The Maruti Story by R.C.Bhargava with Seetha (Collins Business
Publications).
[3] The Ambassadors Club by K. V. Rajan by (IFS Publications). [4] The Business Sphere Magazine.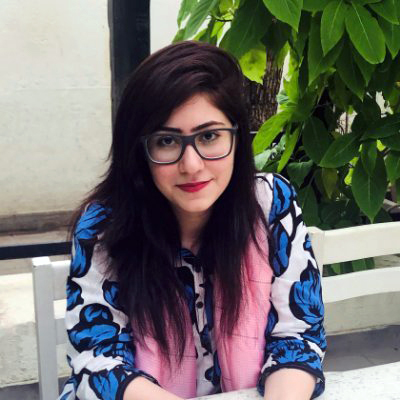 Freelance Writer
I'm a freelance writer with a bachelor's degree in Journalism from Boston University. My work has been featured in publications like the L.A. Times, U.S. News and World Report, Farther Finance, Teen Vogue, Grammarly, The Startup, Mashable, Insider, Forbes, Writer (formerly Qordoba), MarketWatch, CNBC, and USA Today, among others.