/

What Is Health Inequalities
What Is Health Inequalities
What is health inequalities:
'Health inequalities' is regarded to combine the term 'health inequities', which in existing literature represent differences and inequalities that are possibly avoidable and biased in reflecting the uneven allocation of the social factors of health (Kawachi, Subramanian, and Almeida-Filho, 2002). These inequalities are not only about the gap between rich people and poor people, but it is also about the social gradient in which health or its nonappearance mirror the populations socioeconomic status at every level (Kate Karban, 2016). A vital area Health inequality encompasses mental health. It is associated with both physical health and many other elements including education, profession, the physical environment and local problems including discrimination and fright of crime (Lindsay Blank, 2004). According to the definition provided by The World Health Organization (WHO), mental health is a state of well-being in which every individual understands his or her potential, can face the normal stresses of life, can work fruitfully, and can contribute to his or her community (Allen et al., 2014). Additionally, Mental health can be affected by social, physical and economic environments in places where people live inequality (Elliott I, 2016). This shows that mental health can be impacted by a wide variety of factors. Therefore, reducing the damage on people with existing mental health problems, conducting research in effective preventative measures, changing behavior's such as stigma and parenting methods, maternal socio-economic conditions as well as overall support are needed to improve the existing mental health problem and to address health inequalities.
According to the "Socioeconomic factors of health: Health inequalities: relative or complete material standards?" (1997), income irregularity generates psychosocial stress, pointing to exacerbating health and higher death rate over time (Wilkinson, 1997). Within the lowest social and economic class, there was 26% female and 23% of the male who was in danger of developing mental health problems. A third of people with existing mental health issues do not get continuing therapy (Elliott I, 2016). The Joseph Rowntree Foundation's clarify poverty as the lack of resource (mostly means their material resource), where living under poverty is classified as people's current resources are unable to meet their minimum needs will be clarified as poverty. Poverty and social irregularity have different outcomes on the social, mental and physical well-being of an individual, and poverty and irregularity are closely connected (Vijaya Murali Femi Oyebode, 2004). The Black Report highlights several variables that are included into actual health inequalities, which are classified into four areas: artifact explanations; theories of natural or social selection; a materialist or structuralist explanations; and cultural and behavioral explanations (Townsend et al., 1992). In this case, poverty will increase the chances of mental health problems and therefore could be seen as a major contributor to both causes and the end result of mental health.
To treat the overburdening and the overall mental health problem, people with higher economic status are able to seek quality help and treatment from the private sector whereas people of low economic status should mainly seek help from government funding service, and some of them will choose to ignore the symptoms and give up on receive treatment due to the long wait time and lack of funding, while some of them may see the treatment as ineffective. That is how health inequalities are generated.
Cause:
The psychiatric disorders occurring in childhood is influenced by both genetic and environmental factors (Vijaya Murali Femi Oyebode, 2018). There is much research which relating to poverty and health which shows that low wages combined with disruptive demographic factors and poor external help generate the pressure and life crises that put children at risk, which in turn lead to developing psychiatric disorders in childhood (Vijaya Murali Femi Oyebode, 2018).
Poverty breeds an environment which is detrimental to the individuals', families' and societies' mental health (Elliott I, 2016). The Chief Medical Officer of England identified particular groups of children and youngsters as having a greater rate of developing mental health problems which include children living in the most socially disadvantaged place; those with caring responsibilities; children whose parents have mental health or substance abuse problems. (Elliott I 2016, NHS Health Scotland 2018).
The 'rainbow model' proposed by Dahlgren and Whitehead recognizes the main social determinants of health as acquiring the following; an entry to necessary goods and services for daily life such as water, food and sanitation; living areas such as housing and the living environment; working conditions; and unemployment (Dahlgren and Whitehead, 1991). According to the cultural-behavioral approach, the bridge between socio-economic class and health is the result of a gap between socio-economic classes concerning their health-related behavior: smoking rate, alcohol and drug consumption, dietary intake, physical activity levels, risky sexual behavior and health service usage (Emil O et al. 2017).
There is some research suggests that children and youngsters who are born in poverty tend to have a higher rate of getting mental health problems, in return, it can have long-term risks for their educational achievements and social relationships. According to the report of the UK Children's Commissioners, Children and Young People's Mental Health Coalition (2015), being born into poverty puts children at higher risk of mental health problems and this will lead to adverse impacts through their lives, affecting educational achievements and social relationships, and can be accumulative (UK Children's Commissioners, 2015). There have negative consequences for children or young people who are living in poverty; those children pointedly realize that their parents are struggling with the expense of school. Moreover, around 63% of children who are living in poverty said that they had been embarrassed because they could not pay the school expenses, such as a school trip or a new item of uniform. In many cases, this situation will lead to embarrassment and bullying.
Furthermore, research published by Mind has interpreted that perceived stigma leads to solitude, depression and less confidence and that this fear type of discrimination can be as damaging as actual discrimination (Jo Loughran, 2013). As mention in the research published by the Department of Health in 1999 outlined that children living in poverty are third times more probably to have a mental illness than children in the better-off households (David Ayre. 2016). The original analysis of the National Child Development Study data between 1958 and 2008 by the Centre for Longitudinal Studies has shown that young people from the lowest income families are 16% more likely to display psychological problems than children from the richest families which is 4% (Centre for Longitudinal Studies, 2015).
Sure Start:
It is well known that harmful conditions in early life are joint with a higher risk of mental health, the quality of parenting and family conditions impacts children's physical and emotional growth (Jessica A et al., 2014). Poor secure attachment, neglect, lack of quality stimulation and conflict all negatively impact future social behavior, educational outcomes, employment status and mental and physical health (Bell et al., 2013)
Base on the report of 'Monitoring Poverty and Social Exclusion' (2005), comparison of data between 2005 and 2012 found that women will have a higher portion to be evaluated as being at big risk of mental health problems compared with men (Elliott I, 2016). Children of mothers with depression are at a higher risk of being underweight and stunted; pre-term and low birth weight babies may develop depression in their later life (Surkan et al., 2011). Also, it has been noted that children of mothers with mental health problem are five times more likely to have mental disorders themselves (Melzer et al., 2003)
According to the research produced by the Mental Health Foundation, kids of parents with mental health problem will experience higher levels of emotional, psychological and behavioral problems than other children and young people. This could be because of the genetics that some of them are more easy to be affected by mental ill health, but it could also be because of their situation and the environment they are growing up in. For instance, parents who have severe illness have higher chances of living in poverty, which will also affect their children's mental health level. The children may also feel insecurity and anxiety that their parent will become unwell. They will also have to be living with the stigma attached to mental ill health and may be victims of bullying at school (no date). Many parents feel pressured to balance their parenting role with their other roles as partners or workers. Parents with mental health problems may find this especially difficult. Parents with mental health problems may also battle to manage their parenting role. Moreover, that will also affect the development of children's mental health (no date).
For the mothers with a mental health problem, they can also seek help from the Sure Start Children Centre. The health visitors working in children's centers need to be confident in detecting, discussing and dealing with postnatal depression and to ensure the right specialist provision is in place. Providing education to women and new mothers can help them handle issues such as infant mortality, conduct problems, emotional and mental health problems and, stunting and malnutrition (Nursing in Practice, 2016)
In keeping with the local agenda, it should be the responsibility of individual local authorities to determine the purpose of the children's center. The popularity of children's centers has made their possible closures have a drastic effect on the local population. Hence, many local authorities decided to keep all their children's centers open, however, to manage their budget, they decided to reduce the funding to centers restricting the variety of services available. Many centers have also changed their management responsibilities where managers were requested to on responsibility for two or more additional centers. Moreover, the funding given by the government to the local children's center is further reduced, some centers are threatened with closure due to the lack of funds to sustain operations.
CAMHS:
To help those children and young people who suffer from a mental health problem, the UK government set up the Child and Adolescent Mental Health Services (CAMHS) (My CAMHS Choices no date, National Health Services 2016). Child and Adolescent Mental Health Services (CAMHS) refers to all services that work with young people and adolescent who are experience emotional, behavioral or mental health difficulties, for example: feeling sad or feel as if you don't want to stay here anymore; have a problem with your family, friends or at school; self-harm or thinking of self-harm; feeling anxious and scared; having problems with eating and food; having trouble talking or sleeping; hearing sounds or seeing things; feel angry or having trouble trying to control your behaviour or temper; difficult to concentrate or get on with friends; have to check or repeat things or worry about germs; do not like themselves or have low self-confidence (Mental Health Foundation, no date). In CAMHS, there will have different child mental health professionals like family therapists, child and young people psychiatrists, psychologists, child psychotherapists, social workers, nurses, support workers , occupational therapists, psychological therapists (this could include child psychotherapists, family psychotherapists, play therapists and creative art therapists), primary mental health link workers and specialist substance misuse workers (National Health Services, 2016) .
There is agreement that it is a national anteriority to improve the promotion of mental health and the preventive measures for a mental health problem, early identification, support, supervision, and treatment of mental ill-health in children. However, those individuals and agencies who are work together in local areas are facing very wealthy practical challenges and barriers in bringing this (Care Quality Commission, 2017). For example: when the require across social care, health and education is increasing, the funding from the government is always not enough or sometimes cutting back; extensive geographical alteration in the extent to which local areas have a sufficient variety of resources and access to high-quality services; in some areas, the availability of local authority services is reducing; those services have too few staff with the required skills and training to help children and adolescent; different organizations have their own planned, commissioned, delivered and regulated, and the organizations do not usually work together in a joint way; these organization have inadequate infrastructure and Information Technology systems to support the synthesis of services and joint working; there have a lack of reliable and accurate data to oversee and ensure the quality and the result of care (Care Quality Commission, 2017).
For people who work with children and adolescent, for example, the teacher in school and the GP practices they do not usually have the ability or capacity to recognize mental health problems or help children and adolescent to get the correct support at the correct time. Also, the services always miss the chance to help children and young people who have mental illness and detect mental health problem because of the intense workloads, difficulty in recruitment and retaining staff, and gaps in knowledge and ability (Care Quality Commission, 2017).
According to the research produced by Children's Commissioner, those children, and adolescent who require more intensive and specialist care, they may face some practical challenges in accessing those services.
First, there is high pressure on existing services, that furnish professional mental health care in the society. The pressure causes children and adolescents ( some with probably harsh conditions) to be turned away from CAMHS upon referral; on average, 28% of children and adolescent referred to CAMHS were not assigned a service. As one CAMHS providing services in two districts in England stated that 75% of children and adolescent referred were not assigned a service, only 18% of children and adolescent referred to CAMHS in the South East and West Midlands were turned away. 79% of CAMHS center stated that they implemented qualification and standard on children and young people in accessing their services, it is mean that unless their cases were adequately rough; if not, they were not able to enter the services.
Second, the waiting time for treatment was incredibly long in certain areas. A CAMHS center in the North West saw the referred patients within 14 days on average. When this center was compared to other CAMHS centers, the waiting time was much shorter, where the mean waiting time for the center located in the West Midlands was 200 days. Based on the data, the service that the children obtain and their waiting times for depends on their area of correspondence. The time spent on a waiting list can have a negative influence on a child or young person's mental health and associated needs which could lead to a breakdown in engaging with the service and their condition deteriorating.
Thirdly, although some of the 3,000 children and young people who were referred to CAMHS with a life-threatening condition (such as suicide, self-harm, psychosis and anorexia nervosa), 14% of them were not allocated for, 51% went on to be listed on the waiting list, and some of the children have to wait over 112 days to receive services. Moreover, it may be very distressing for the child to attend the appointment. They may end up missing the appointments and would have to be re-referred. 35% of all CAMHS stated that children and young people who missed the appointment would have to face a restriction on the available services. 28% of all CAMHS center said that the children and young people were stopped from accessing CAMHS if they missed appointments; 8% of CAMHS center stated that this would happen following 2-3 missed appointments (Children's Commissioner, 2016).
From the research done by the Children's Commission, it is shown that there were 28% of all those children and young people referred to CAMHS was not distributed a service. There are 58% of the children went on the waiting list across 18% and 75% of the districts; 14% of the children received provision straightaway across 6% and 78% of the districts; according to the proportion across the districts, the variations are outright suggesting that ease of access to services changes significantly across the country.
Based on the same research published by Children's Commissioner, there are beyond three-quarters of CAMHS centre that did not assemble the data on referred children and young people who had a disability and some of the CAMHS centre only assemble the data on children and young people who have learning disabilities because they can provide experts in this section. From the result, it is shown that these CAMHS centers are not considering how their services could be made accessible to children and young people with mental health issues and how to deal their needs (2016).
From the evidence above, the CAMHS is a 'Downstream Policy'. It only focuses on how to help people with mental health problems as well as those who cannot afford to pay for private services. They do not conduct research into finding the cause behind people who are facing a mental health problem. Moreover, to help people who cannot afford the high amount to seek help from the private doctor, CAMHS can provide appropriate services to them. However, based on the above data, there are many children or young people who cannot access the services, and some of them have been turned away from the services or they need to wait for a very long time to access the services, therefore it is not totally effective in addressing the issue as there are not enough services provided to meet the needs of its target population.
Moreover, the Government should focus on implementing prevention measures when tackling the issue of mental health. Currently, due to the overburdening on the local CAMHS center, the NHS is not able to reduce the number of people who suffer from mental health issues.
As mentioned, children's mental health will easily be affected by external factors such as their living environment and the parenting style. It is also known that kids whose parents are mentally ill will have higher chances to develop a mental health problem. To prevent the increase in the rate of children developing mental health issues, the government should target the parents and especially the mothers who have a mental health problem or to educate them in improving their parenting skills or how to manage their mental health issue. To do this, the Sure Start Children's Centre is essential. However, many local children's center is shutting down because of the lack of funding. To solve this issue, the government should search for a balance between prevention and intervention, and put more effort into educating people.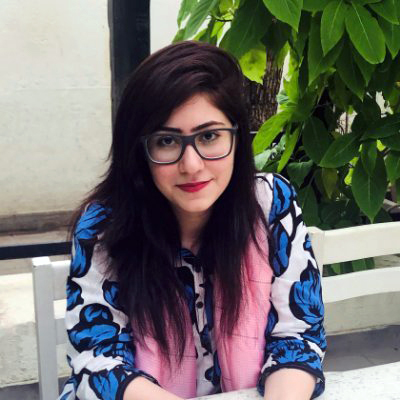 Freelance Writer
I'm a freelance writer with a bachelor's degree in Journalism from Boston University. My work has been featured in publications like the L.A. Times, U.S. News and World Report, Farther Finance, Teen Vogue, Grammarly, The Startup, Mashable, Insider, Forbes, Writer (formerly Qordoba), MarketWatch, CNBC, and USA Today, among others.