/

My First Time Experiencing Teasing
My First Time Experiencing Teasing
My first time experiencing teasing due to being Indian happened when I was 8 years old. I had been living in the United States for 6 months, my family had immigrated to Maryland from a tiny province in India to be closer to my mom's side of the family. In the fall of that year, I started in Mrs. Bachtale's third grade class, I hardly ever spoke in class and most of the time felt invisible to my peers. One day during lunch, I noticed that a handful of kids sitting across from me on the other side of the table were whispering something in each other's ears, pointing at me, snickering and laughing amongst themselves.
Not being fluent in English and looking physically different from my predominantly white classmates and peers proved to be the toughest hurdles with assimilating to the American culture. I experienced teasing in school – kids picked on me for the way I looked, dressed, smelled, and spoke. I felt like an outsider, drifting through life like a feather in the wind without any meaning, ultimately, finding solace at a local Southern-Asian church where I met other kids who were going through similar experiences. At church, I learned about suffering and empathy, feeling another's pain and what it meant to be empathetic of others. Through the guidance of my bible schoolteachers, I learned and practiced the golden rule, "To do unto others as you would have them do unto you." I grew into my new identity as an Indian-American young girl through the help of my family, friends, and teachers. Going through this experience allowed me to see that human suffering comprises of nonphysical factors such as social, cultural, spiritual, and psychological elements associated with being a whole person.
Some years later, I visited Cambodia with my church's medical missions team to provide preventative and needed medical care as well as spiritual counsel and encouragement to hundreds of impoverished women, children, and families who lived in the surrounding areas of a local start-up church. My first day in "clinic" was an eye-opening experience seeing the many physical maladies that besieged the lives of the rural people. The patients kept flowing and I found myself doing whatever was needed including weighing patients, watching children, and taking vital signs. Our clinic ran well into the evening, we gave out mosquito nets, treated wounds, infections, fevers, hypertension, and educated women about proper nutrition and obstetrics care. At the end of a long 10-hour day I was exhausted but felt like I had accomplished a lot with very little resources, the chance to improve the lives of the villagers brought me immense joy and peace.
The time that I spent in Cambodia also taught me to be thankful for the many privileges I took for granted growing up in a developed country like the US and began to see my immigrant family's many financial struggles as an opportunity for me to build character and resiliency in spite of adversity. Survival for me meant to make it through to the end of the day, I couldn't afford to dream about attending a four-year university. After graduating from high school, I got a full-time job at a local hospital working thirty-six hours a week to help put myself through community college. I followed my passion of helping others, but, my grades took a big hit as I found it difficult to manage both full time school and work. Nevertheless, I continued to work hard and kept persevering to do well in my classes.
Eventually, I transferred to Howard University around the time my mom started working there, allowing me to attend college free of tuition. I fully immersed myself in academia and discovered a new-found interest for social science research, an avenue that connected my curiosity for the sciences with gaining a better understanding of the many pertinent medical problems that arise due to factors beyond the disease process. A class on the health of women, children, and families introduced me to the field of epidemiology and see first-hand how social determinants of health play an essential role in the health and wellbeing of individuals and populations. While volunteering at an inner-city pregnancy clinic in Washington D.C., I witnessed the hardships pregnant teenagers from low socioeconomic backgrounds faced becoming new parents, having to drop out of school, not having enough money for adequate medical and prenatal care or support from their partner, and working menial jobs as a single parent. As a member of a team that consisted of doctors, nurses, social workers, care counselors, doulas, and mid-wives providing whole person care to the pregnant teens and new moms at the clinic: performing clinical assessments and clerical tasks, providing access to health care, social services, and educational opportunities brought me immeasurable happiness. This experience showed me the many challenges and rewards of combining medicine and public health, moreover, having observed how the role of a provider extended beyond caring for the body and included building relationships that offered a pillar of support and compassionate holistic care for the patient and their family invigorated my desire to pursue a career in medicine.
Nonetheless, my road to pursuing a career in medicine took a few happy detours after graduating from college in that I got married to my high school sweetheart, travelled outside of the country, and dedicated time to building a happy home for us, all while volunteering as a health educator, working full-time in public health research, and taking on a massive home renovation project. With having been out of school for many years and not having been a science major in college, earning a master's degree from the Duke University School of Medicine in Biomedical Sciences helped me gain a stronger understanding for the rigor and depth of the evidenced based study of human biological sciences while allowing me to earn my EMT-B certification, enabling me to serve as a direct member of the health care team entrusted with the lives of others.
My aspiration of wanting to become a physician is a result of a variety of experiences throughout my life that have taught me the virtues of compassion, humility, and justice. I believe that these experiences will be able to assist me with improving the lives of my patients holistically in the struggle against disease and suffering. My various volunteering experiences have shown me the value of working with underserved populations and working as an EMT-B showed me the heavy yet fulfilling responsibility that rests on the provider's shoulders to champion for the patient through their highs and lows. I want to be a physician because I want to dedicate my life to a calling that bonds two people, a physician and a patient to a unique partnership built on trust and vulnerability rewriting our narratives to discover meaning and transcend suffering.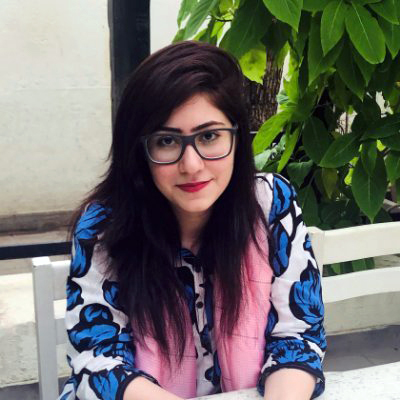 Freelance Writer
I'm a freelance writer with a bachelor's degree in Journalism from Boston University. My work has been featured in publications like the L.A. Times, U.S. News and World Report, Farther Finance, Teen Vogue, Grammarly, The Startup, Mashable, Insider, Forbes, Writer (formerly Qordoba), MarketWatch, CNBC, and USA Today, among others.