/

As The School Year Ends And Summer
As The School Year Ends And Summer
As the school year ends and summer vacation settles in, many students seize the opportunity to reflect: to reflect on how well they did, the goals they were able to meet, and what they need to improve on for the upcoming academic year. Students are not alone in this, as many school administrators take the time to reflect on how their efforts (or lack thereof) made the district successful (or unsuccessful) this year. With restringing tax caps that limit funding, the full implementation of the controversial Common Core, and simple ignorance, many superintendents may find it difficult or even virtually impossible to find and fund programs that will benefit students. After an interview with the Valley Stream CHSD Administration, it is clear to see that although they have implemented programs that grant students a variety of opportunities, there is still much work to do, as there are many gaps still left to fill.
Is the current system in place truly giving students the best education possible? How can the education system better prepare children for the future? That question has been the focus of an ongoing debate for years, and a variety of people, from politicians to parents, teachers, principals, and school administrators have sought out to find the answer. As time has gone on, the educational philosophical pendulum has swung back and forth, with educational leaders and politicians believing the answer is to incorporate ideas that are either standardized or individualized and adaptive. Currently, the Common Core Standards are the foundation for the American education system, and it has faced tough criticism and a serious backlash, leaving many school districts at a crossroad as to how they should adapt to these standards. Since the New York State Education Department formally adopted the Common Core in 2010 (being fully implemented in the 2013-14 school year), the Valley Stream Central High School District has had some success in making Valley Stream students triumph. This is in part due to the determined attitudes of the district's superintendents.
One of the essential qualities that a school administrator must have is the profound desire to make education for students better, and the superintendents of the Valley Stream CHSD have attained this virtue. Mr. Clifford Odell, Assistant Superintendent for Personnel and Administration, takes pride in knowing that he is directly involved in the important work of education. "I was in the business world, and what would matter? Profit, loss, those types of things. Now, I get to do something that matters every day, so that's the thing that drives me the most and gets me up in the morning, being a student advocate. What we do matters, and that's important to me." Dr. Heidenreich, Superintendent of Schools, in speaking about what "success" means to him, said: "I never know what the day is going to hold; I'll have a schedule but there are always issues popping up, some of them good, some of them not so good. I think success is working through those issues and keeping your eye on making sure we're providing resources to kids to be successful." Adding on to that statement, Dr. Troisi, Assistant Superintendent for Curriculum and Instruction, stated that he only feels successful if he feels like the district "is progressing as an organization." Although progress is good, in acknowledging the challenges that school districts face in attempting to progress, Dr. Wayne Loper, Assistant Superintendent for Finance and Operations, stated that "…we're under some of the tax cap laws; public school districts are under some of the most restringing times ever, and our resources are very finite now, so it's about doing things a little differently, stretching your dollars, and continuing to provide the same opportunities and initiatives to children." Having the determination to make education in Valley Stream better, and genuinely caring about the outcomes of putting in effort into meeting this goal is a great start. However, beyond intentions, what has the administration really done to increase the quality of education within the district?
In the past few years, the administration has funded various projects and implemented new programs that have had the goal of bettering the academic lives of Valley Stream students. As an immediate response to the implementation of the Common Core Standards, the 2013-14 school year brought some new changes. For example, the district purchased a new computerized math program, designed to be used on the Smart® Board, an interactive whiteboard that's available in many classrooms. Additionally, the district started using a new math program named Go Math! ®, which provides an organized module and lesson structure for educators teaching 7th and 8th graders. In terms of staff, the district recruited and appointed one new math department chairperson for each building, to oversee the implementation of math standards. One of the big aspects that the Common Core emphasizes on is the use of standardized testing, and the district made sage decisions to help teachers and students prepare. For example, according to minutes from the December 3rd, 2013 Board of Education Meeting, "…Our grade 11 AP English Language students will take the old Regents in January and take the Common Core Regents in June… Although the District is not required to administer the new Regents until 2016, this will give teachers a "sneak" preview of the new exam and staff can get familiar with the expectations three years in advance (for the current 9th graders)." This period proved to be advantageous, since nearly ¾ of students who took the Common Core English Regents in 2016 scored a Level 5.
The 2014-15 school year also brought back or added on many programs. To further assist students in adapting to the more in depth nature of the English Language Arts Curriculum, the district brought back funding for the Junior Great Books program, an intensive reading analyzation class that can better help students dive into literary works and understand different aspects of literature. Additionally, this was a big year for new courses, including science research and SAT preparation courses, as well as electives in art, family and consumer sciences, business, and technology. There were also funds added to the budget of that year to have more Smart® Boards. The 2015-16 academic year also proved to be a good year for student programs, as new English Language Learner teachers were hired, many student clubs were restored at all four schools, and the district air rifle team was brought back. In the Pupil and Personnel Services Department at each school, guidance counselors, psychologists, and social workers were added to continue to provide emotional and physiological support to students. The 2016-17 school year also kept on this positive track, adding new 32-station computer labs to each school.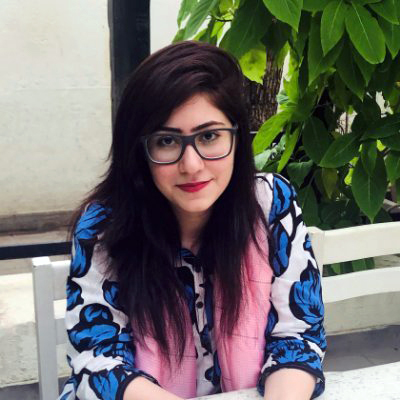 Freelance Writer
I'm a freelance writer with a bachelor's degree in Journalism from Boston University. My work has been featured in publications like the L.A. Times, U.S. News and World Report, Farther Finance, Teen Vogue, Grammarly, The Startup, Mashable, Insider, Forbes, Writer (formerly Qordoba), MarketWatch, CNBC, and USA Today, among others.