/

Business History, Background, And Objectives
Business History, Background, And Objectives
II: Business History, Background, and Objectives
Description of business or organization
The food and restaurant industry has been growing exponentially over the last decade, serving over 50 million people per day in America alone. Capriotti's Sandwich Shop is a sandwich shop chain that originated in Las Vegas, Nevada in the United States of America. Capriotti's currently has 106 company-owned and franchise locations in 16 states, including the District of Columbia, across the nation.
Capriotti's specializes in cold, grilled, and vegetarian submarine sandwiches. Their mission is to share their passion for sandwiches one sandwich at a time. Capriotti's mission also includes five core values: Passion – Be the best, Family – Care about people, Integrity – Walk the talk, Profitability – Everyone wins, and Genuineness – 100% real. Lois Margolet, along with her brother Alan, founded Capriotti's in 1976. They founded the sandwich shop in Little Italy in Wilmington, Delaware where sandwich shops were abundant, but Lois had a dream to create something unique so they founded a restaurant in the basement of their apartment. They named the restaurant Capriotti's after their grandfather, Philip Capriotti, who loved to cook.
Lois wanted to create a sandwich for "real turkey lovers" so they started roasting turkeys overnight. Them doing this set them apart from the competition and still does today. People loved Capriotti's sandwiches, and word spread quickly about their fresh turkey, and quality meats and cheeses. Back then, it was a regular occurrence that you could hear people in the restaurant say that Capriotti's was the best sandwich they had ever eaten.
Over time, their popularity grew and in 1987 their cousin, Diane Rizzo, helped them open new locations in Delaware. Signature sandwiches were introduced such as the Bobbie® and others. Their sandwich stores were so successful that franchising was offered. Today, Capriotti's Sandwich Shops are located all over the nation and each store continues the tradition that was started over 30 years ago.
List of Short Term and Long Term Objectives
We believe that in our community, food shops are huge. Located near Monarch High School is a hospital, and Monarch is also close to downtown Louisville, where hundreds of people shop and walk daily. Our primary long term goal is to have Capriotti's move a franchise location into the area, because people might know about Capriotti's, but the closest location to our local neighborhood is in West Valley City in Utah which is 511 miles (822.38 kilometers) away. If Capriotti's moved a location into our local community, our local population could enjoy lunch and dinner there with friends, family, or a loved one. Our main short term objective is to convince a Capriotti's executive to consider moving a franchise into our community for the students of Monarch High School, the patients and staff at Avista Hospital and the residents of Louisville and surrounding communities to enjoy.
List of Business Achievements and Successes
Capriotti's has earned hundreds of awards in its years of business. Some of the most recent major successes was that Capriotti's made it into Entrepreneur's "Franchise 500" as the Top Food Franchise. Capriotti's has earned multiple awards stating "Best Sub" or "Best Sandwich." They were rated the #5th best sandwich shop in Washington D.C. and the Best Meal Under $10 in Las Vegas. In 2014, the Washington Post rated Capriotti's as the "2014 World Cup of Sandwiches Winner." Sandelman & Associates Quick Track Study on the Top 10 Quick Service Restaurant Concepts ranked Capriotti's among the top ten in satisfaction, and Capriotti's won the award for highest quality and taste in the 2014 study. To date, a year has not gone by without Capriotti's winning an award somewhere around the nation. Capriotti's has won over 200 awards in its franchise lifetime.
Description of Business Challenges and Obstacles
Capriotti's has faced multiple challenges and obstacles, from the natural environment of competition with major food franchises like McDonald's and Subway to the smaller but more dangerous risks like food poisoning and other dangerous foodborne illnesses. Each risk results in people becoming unsatisfied with your product and your franchise, which can lead you out of business. Capriotti's has been driven out of the area multiple times. In 2006 when Capriotti's moved into Miami, they were moderately successful for two or three years before being run out of business because of a newer restaurant two blocks away. In 2002 in Houston, Capriotti's was moved by health officials from the FDA due to an unsafe working environment and serving food hazards. The refrigerator was broken and was not refrigerating the meats to the level it was supposed to be refrigerated too so the meat was rotting and molding. Fortunately, Capriotti's has not faced any large location closures or any other business challenges other than small health hazards in stores that were quickly dealt with and solved. Competition is a challenge that will always exist in the world of business, and it's a healthy challenge. Capriotti's is in larger cities with multiple locations of other food franchises, but Capriotti's is still growing due to its unique take on sandwiches.
Description of any changes in structure, management, ownership, etc. that have taken place in the past year
Capriotti's has had one major structure and management change in the past year. Jason Smylie took up the position as the President of Capriotti's in May, 2016, in Las Vegas, Nevada. The most recent large executive change was in 2008 when Ashley Morris took position as the CEO of the business. In 2016, Capriotti's has opened four new locations. One in Phoenix, Arizona, one in Seattle, Washington, one in the Detroit-Area, Michigan, and one in San Jose, California hiring the respective management and employees needed to run each franchise location.
III: Business Environment
Description of how Environment Factors affect the Business
As Capriotti's is a sandwich shop that imports meats and cheeses, they depend largely on the cattle farmers that provide the beef. If the cattle that contains the meat gets sick, Capriotti's suffers because they can only provide healthy food, or risk being shut down. One of the environmental factors that Capriotti's doesn't really have to worry about is weather. During the summer, it's warm, yet you still want sandwiches for lunch. During the winter, it's cold so you'll definitely want to pick up a fresh warm meal during a lunch break or on the way to an afternoon shift at a part-time job. The economy affects Capriotti's, as it does all other businesses as well. Restaurants aren't a necessity. They're a luxury that people go to if it's more convenient or going out with friends, family or a loved one. If the economy is on a downfall, people won't go out to lunch or dinner. They'll go to a store and purchase food, and then cook it at home and minimize expenses.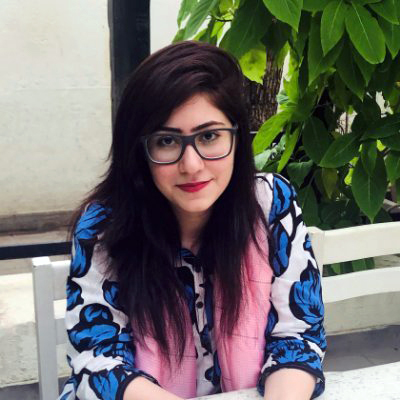 Freelance Writer
I'm a freelance writer with a bachelor's degree in Journalism from Boston University. My work has been featured in publications like the L.A. Times, U.S. News and World Report, Farther Finance, Teen Vogue, Grammarly, The Startup, Mashable, Insider, Forbes, Writer (formerly Qordoba), MarketWatch, CNBC, and USA Today, among others.