/

Section 1: Goal, Scope And Rationale
Section 1: Goal, Scope And Rationale
Section 1: Goal, Scope and Rationale
The first time discussion about Heathrow Terminal 5 was emerged in 1982, which was relative to the expansion of Stansted and Heathrow (Donne,Michael(12 January 1982)."The battle of Heathrow".Financial Times p.16)
BAA officially announced its suggestion for construction of Terminal 5 in May 1992, submitting a formal planning application on 17 February 1993(Fagan Mary,13 May 1992)." The independent Newspaper Publishing p.5) It lasted 525 days for public inquiry which was the longest in UK and end on 17 March 1999("Heathrow Terminal 5 Inquiry",Archived from the original on 24 December 2007).
At the beginning of 21st Century, 99 of equipment in Heathrow were overworked. 45,000,000 passengers per year as the endurance of expectation but 68,000,000 as the number of passengers which actually handled(Ouyangjie,<> p.77). In order to solve the problem of overwork, government focus a lot on this remarkable project. On 20th November 2001(data from Wikipedia), Transport Minster Stephen Byers declared the decision of government to confer the permission of Terminal 5.
With a budget of 4.3 billion and 353,020 square meters in floor area which had size as 50 football courts(Wikipedia,general information). In addition, there were totally 105 lifts inside. Terminal 5 was designed to handle 35 million passengers a year. In 2012 it handled 29.8 million passengers on about 200 thousands flights. 41% of the airport's passengers on 43% of its flights with 149 passengers per flight averagely. According to the measurement of passengers and flights,it was the busiest terminal at the airport.
Section 2: Strategy Alignment
The roof of Terminal 5 contains 1700 tones steel. For the sake of supporting construction , 60 buses shoulder the responsibility of transferring 8000 workers .Before the Terminal 5 came into service, it was tested for 72 times and 2500 people joined the test each time to check that how the terminal works(<> Part1 p.78). On 26th March 2008, British Airway shifted most of short-distance flights of T1 and T4 of BA to Terminal 5, moreover, the long-distance flights of T1 and T3 were transferred as well.(<> Part1 p.78)
In order to handle the large amount of passengers, the infrastructure projects like accommodation and transportation should be arranged.In accommodation,there are many hotels located next to the terminal which is easy to stay overnight when passengers arrive or ready to leave. The nearest one is Sofitel London Heathrow with over 600 rooms that takes a few minutes by walking(Airport guide,Hotels at Terminal 5).In transportation,3 car hire companies which have office at terminal, respectively are Avis,Budget and Sixt.Meanwhile,there are many selections for car parking. There is a long stay car park located on Northern Perimeter Road which open all the time.(Airport Guide,Car Hire at Terminal 5)
For the passengers who need cash , ATMs are located throughout Terminal 5.They accept most cards from UK banks,as well as international credit cards(Airport guide,Cash facilities part).
In addition,health is a important factor which should be noticed by airport. Terminal must provides medical help to the patients during flights,so Boots Pharmacies are located throughout inside which is available to pick up a prescription.For the passengers who with serious disease,emergency phones are set all over the terminal that can service them and operator will arrange to send ambulance or medical help to the location immediately.
After all the processes of construction and infrastructure projects were done, Queen Elizabeth II officially opened Terminal 5 in a ceremony on 14 March 2008(Wikipedia information).
Section 3: Management of Risk
Ryan Donnelly, as the chief engineer of Terminal 5 project with the advises of BAA that alternative procurement method needed to meet project objective and the delivery of the project on time and not exceeding budget. BAA proceed a study that lasted for 2 years prior to construction in every major UK construction project which over £1billion conducted over the first 10 years and the international airport which opened over 15 years(Brady and Davies,2009) were investigate. Brady and Davies have a prediction that T5 project can not be fulfilled on time and within budget because none of the project which they investigate can complete as expected. However, T5 project did it.
There were serval different procurement systems exist which relative to labour, materials and plants that used for construction. Clients will be suggested by engineers who with professional knowledge on the applicable procurement route according to complexity, expenditure, risk and size of project. Value, is an important consequence of procurement which varies between organisation and people. BAA had an attempt which was owned some close relationships with pre-chose supply partners in T5 agreement(procurement system , from website). This can lend itself towards achieving value of attaining quality and suitable price. In addition, the close relationships were completely base on trust. Normally, risk is transferred down the supply chain though the use of the procurement system, the construction industry is found on subcontracted labour from small frim(procurement system , from website)
Risk can be viewed as a cost or an opportunity, it depends on whether the risk will keep arising or not. If the risk is not increasing, it may contingency becomes profit. BAA, they do not transfer the risk and place on contractor, oppositely held all the risk. It may be the best method to achieve price certainly (Focus on transport, 2007).Subsequently the contractor risk occasionally was removed.
Section 4: Conclusions: Evaluation of Project Success
Heathrow Terminal 5, as the one of the biggest terminal in the world which make a history, it is completely a successful project that achieves goals in technical and financial. Since the first time debate on it, 26 years(1986-2008) was taken until it officially open. It was a big workload for the preparation, the public inquiry lasted for 525 days, refer to 734 pieces of testimonies and with visit to the scene for over 100 times. Finally T5 got the permission, meanwhile attached with over 700 planning conditions(data come from Baidu Baike). To some extend, T5 project is an achievement which combines the profit of government and public.
During the process of risk management, if BAA did not proceed the two-year study to know more about the fundamental problems from the projects which used to be beset by similar situation, the outcome may be the prediction by Brady and Davies. Over budget or delay to open would happen with high probability.
The performance management of project includes provide the best service to passengers, obtain support and trust from main stakeholders, reach a ideal achievement, maximize benefits of input and output, open T5 on time and so on(performance management and thinking of T5,JI Hao).
After opening in 2008, T5 released the pressure of overloading for Heathrow Airport with high efficiency. 95 trucks full of equipment that come from other terminals, 2100 pieces of ground support equipment and 35 flights which stay overnight have been transfer to T5 in advance(<> p.78), moreover, some International flights were transferred one after another.
In conclusion,T5 work successful as expect and passengers get attentive services here.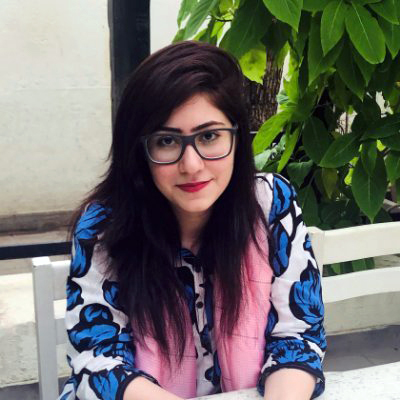 Freelance Writer
I'm a freelance writer with a bachelor's degree in Journalism from Boston University. My work has been featured in publications like the L.A. Times, U.S. News and World Report, Farther Finance, Teen Vogue, Grammarly, The Startup, Mashable, Insider, Forbes, Writer (formerly Qordoba), MarketWatch, CNBC, and USA Today, among others.