/

Organisational Background And Identification Of Skills Gap
Organisational Background And Identification Of Skills Gap
Introduction
The employees of any organisation can be regarded as that organisation's greatest asset or detriment, depending on their performance and commitment to work tasks. The recruitment process may be regarded as a stressful period for potential candidates, however, it can be equally demanding for employers. Employers often have to ensure that the correct individuals are chosen to fulfil the duties of the vacancy and have to use various methods to communicate with potential candidates. This paper will serve to explore the company Virgin Media against the context outlined in scenario A.
This exploration will delve into Virgin Media's background and its positioning in the industry, the skills lacking in this organisation, the industry trends and how Virgin Media relates to scenario A. To surmise the paper, a recommendation and description of the new role and the skill shortages it will address will be provided. An in depth discussion of the methods that will be used to communicate with the potential candidates will also be presented to provide insight into how the appropriate individual would be recruited. Through undertaking all the above-mentioned activities, a deeper understanding into the responsibilities of employers and the issues experienced in the labour market will be established.
2. Organisational Background and Identification of Skills Gap
2.1. Brief History and Sector
Virgin Media is a telephone communications company that was established in 2006 and was created with the purpose of providing broadband, home phone, television and mobile plans to their customers. When Virgin Media was formed in 2006, it was the amalgamation of companies NTL, Telewest and Virgin sub-brand Virgin Mobile (Hodgson, 2018). With their headquarters located in Hook, Hampshire, the British company uses its resources make a meaningful contribution to their customers and the telecommunications sector in the UK (Statista, 2018a). In 2013, Virgin Media became a subsidiary of Liberty Global, plc, which is a broadband communications company (Virgin Media, 2018). Virgin Media has been regarded as one of the largest cable companies and this could be attributed to the company's presence in a number of countries worldwide (Statista, 2018a).
According to Lancaster (2018), the UK's telecommunications market has been categorized as one of the largest in Europe. Lancaster (2018) attributes the size of the market to the intense rivalry experienced within the broadband and mobile sectors. In 2017, the telecommunications industry revenue in the UK amounted to 35.6 billion British pounds, a figure that has dropped in comparison to previous years (Statista, 2018b). This sector has become increasingly important as individuals, households and organisations alike have expressed a demand for quality network-related services to support their growing need for communication and interconnectivity (Finnegan, 2016).
2.2. Organisation's Market Position in the Sector
Virgin Media has a great number of competitors within the UK and Ireland and they are Sky, BT, EE, OT and Vodafone, just to name a few (Statista, 2018a). In 2017, Virgin Media was reported to own about 20% of the UK market share, whereas BT owned the majority of the market share, which was 36% (Statista, 2018c). This would make Virgin Media the company to hold the second largest market share of telecommunications industry in the UK. According to Choose Ltd. (2017), Virgin Media they are one of the most well-known providers in terms of speed and they are reliant on their own networks. Virgin Media could use this fact as a selling-point in their communications and this could give them a competitive advantage over their rivals.
2.3. Trends affecting the sector and future prospects
Some of the trends affecting the sector include the decrease in the use of landlines as everyone moves towards a more mobile centric approach to communication. This is confirmed by Statista (2018c), who states that the yearly retail revenue for mobile networks within the UK has been increasing. Therefore, companies within the telecommunications industry have to ensure that their solutions are aligned with this trend. According to Statista (2018c), there has been a decrease in the revenue streams from SMS and MMS messages from mobile networks. This could potentially allude to the fact that more people are using more instant messaging platforms to communicate.
The need for faster bandwidth speeds as more people adopt on-demand streaming services for their entertainment needs (Rodgers, 2017). Another trend to consider is the improvement and development of new technologies (Deloitte, 2017, p.16). This would require for telecommunications companies to ensure that their service offering's cater for these new technologies. For example, Virgin Media would have to ensure that their services allow people to connect their smart watches to the internet. Additional examples include ensuring that appliances such as fridges can access the internet, so that people are able to automatically order food products once they begin running low.
2.4. Skills requirement for the sector and organisation
Due to the complexity and of the telecommunications sector, there are different skills required for an organisation operating within the sector. According to Beshtawi and Jaaron (2014), individuals working within the telecommunications sectors need to be adaptable to cope with the changing technologies. With regards to Virgin Media, the employees need to understand that they may need to learn about new technologies such as 5G to explain and sell these offerings to customers.
Jane (2017), mentions that telecommunications workers should have technical skills which relate to knowing which products are on the market in order to effectively inform customers on which products to purchase. Virgin Media employees need to have technical skills shoud a customer come into their store with a problem with a device they have purchased from the brand. Therefore, the employees should have enough knowledge and skills to deal with customer problems.
The skills required for this sector also include good communication skills, as employees should be able to effectively interact with each other and customers to avoid potential conflict situations. In the case of Virgin Media, the employees would have to communicate with each other if one needs information on a customer's contract in order to resolve a grieviance, for example. Lastly, Deloitte (2017) suggests that telecommunications companies should aim to be successful in the implementation of the technology aspects of the business and the customer relationship aspects of the business. Virgin Media would require the necessary skills to grow and maintain the relationship which Virgin Media has with their customers and prevent them from taking their business to competitors in future.
2.5. How the organisation and sector relates to the chosen scenario
The chosen scenario relates to scenario A, which describes a well-established communications service provider which received low ratings in terms of its customer satisfaction. Virgin Mobile in particular has experienced the similar problems, which have been reflected by how a number of their subscribers have complained about the company. Customers have complained about their inability to communicate with Virgin Media sales representatives to address their problems and have reported unsatisfactory interactions with representatives (Trustpilot, 2018). According to Ofcom (2018), Virgin Mobile users were unlikely to recommend their provider to others. Scenario A describes how the company has managed to secure new customers, and Virgin Media has succeeded in doing so as Virgin Media's subscribers has increased by 214,000 subscribers (Choose Ltd., 2017).
There is a skills gap in terms of maintaining customer information and regularly communicating with customers after their initial purchase from Virgin Media. Virgin Media customers also complain that the customer service representatives seem to disregard their grievances when they explain their problems with the brand (Trustpilot, 2018). This shows that there is a skills gap with how employees handle customer complaints successfully. This could indicate that there is a gap in employee communication skills, which in the scenario is reflected by how the information in the sales contracts did not align with the information provided in the customer complaints handling.
2.6. How the new role addresses the skills gaps
The proposed new role for Virgin Media would be a customer relationship manager. According to Ontorio (2013), customer relationship management involves improving relationships with customers, solving customer grievances and ensuring that customers are satisfied with the offerings of the organization. This role seems to be the appropriate solution to the problems highlighted in scenario A. For example, the implementation of a customer relationship management system will reveal all customer and sales records.
The system would reveal customer sales information from contracts and the complaints handling information. A customer relationship manager would address the inconsistencies Virgin Media have experienced when moving customers to suitable packages. The customer relationship manager would have access to data regarding how customers use the offerings provided by Virgin Media. Lastly, the customer relationship manager may, once a router for example has been sold, will offer assistance or prompt the customer to ask any questions about their new device.
3. Approach to recruitment
a. Advertising
The external recruitment and internal recruitment methods would be utilized for the purpose of bringing about awareness of the job vacancy to the greater public as well as the employees of Virgin Media. Examples of the external recruitment methods that would be used to communicate with potential external candidates include the use of online recruitment methods, job boards, events and recruitment agencies (Karrera, 2017). The internal recruitment methods to be used for potential internal candidates would include promotions (from current job position), internal advertisements and converting temporary employees into full-time employees (Cameron, 2017).
b. Explanation
Combining internal and external recruitment methods would maximise the potential of finding a suitable candidate who would fully embody the requirements necessary for the fulfilment of this position. Using both requirement methods come with both their advantages which could benefit Virgin Media greatly. Below, the advantages and impact of the each method will be explained in the context of Virgin Media.
External recruitment would be used to get new ideas into the organisation and avoid the notion of "same thinking". External recruitment could attract a candidate who has experience in customer relationship management. Online recruitment methods such as social media and online advertisements would be used because of the reach that they have. Online sponsored advertisements on Facebook or Instagram for example can be tailored to reach the target audience of interest. With regards to Virgin Media, the advertisements could be tailored to reach people who have had previous experience with customer service or may be interested in the telecommunications industry. Applications such as LinkedIn would provide an opportunity for the organisation to connect with a multitude of individuals who may have the skills and personality required to fit the job requirements.
The internal recruitment methods would be utilized with to increase morale within Virgin Media. Promoting one of the members of the Virgin Media team members to the position of Customer Relationship Manager could motivate the workforce to be more productive and produce quality output to be rewarded with a new, higher-paying position. This would relate to growth needs aspect of Herzberg's two-factor theory of motivation (Lunderberg, et.al., 2009) Internal recruitment methods will also be used because they are considered more cost efficient in comparison to external recruitment methods (Fãilte Ireland, 2013). Additionally, the internal candidates would be familiar with Virgin Media already and therefore, may be aware of the areas whereby change needs to occur.
4. Conclusion
It has been made apparent that the labour market experiences a number of issues. From the context highlighted in scenario A, a sales workforce may be adept at attracting new customers but there could be an inability to maintain and develop customer relationships with the brand. This scenario has resonated with Virgin Media, who has received many complaints regarding unsatisfactory customer service and the inability of the staff to track customer grievances. These complaints could negatively impact Virgin Media as this could bar new from using the company's and existing customers could cancel their subscriptions with the company.
Based on the problems outlined above, Customer Relationship Manager position could put an end to the issues currently experienced by Virgin Media. As previously discussed, this individual would be able to effectively use different systems that would help them track and analyse how individual customers use Virgin Media's services. This would allow them to tailor packages specifically for customers, track their grievances and build healthy relationships with them. By following aforementioned course of action, Virgin Media would be creating a community of loyal customers, who would potentially recruit others to join and subsequently, establish Virgin Media as the leading telecommunications company in the UK.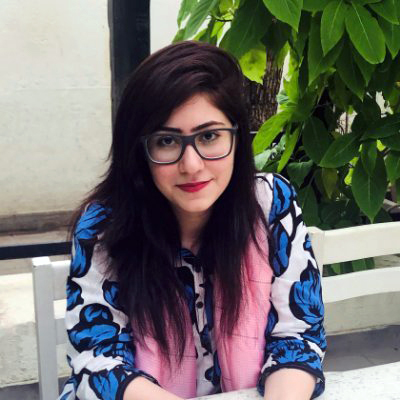 Freelance Writer
I'm a freelance writer with a bachelor's degree in Journalism from Boston University. My work has been featured in publications like the L.A. Times, U.S. News and World Report, Farther Finance, Teen Vogue, Grammarly, The Startup, Mashable, Insider, Forbes, Writer (formerly Qordoba), MarketWatch, CNBC, and USA Today, among others.