Roof
1.0 Introduction
A roof is the covering on the uppermost part of a building. A roof protects the building and its contents from the effects of weather, and the invasion of animals. Structures that require roofs range from a letter box to a cathedral or stadium, dwellings being the most numerous. In most countries a roof protects primarily against rain and sun shine. Depending upon the nature of the building, the roof protect against heat, sunlight, cold, snow and wind. Other types of structures, for example, a garden conservatory, might use roofing that protects against cold, wind and rain but admits light. The characteristics of a roof are dependent upon the purpose of the building that it covers. Whitney et al (1901)
According to Castleton et al. (2010), a green roof is a layered system comprising of a waterproofing membrane, growing medium and the vegetation layer itself. Green roofs often also include a root barrier layer, drainage layer and, where the climate necessitates; an irrigation system. A green roof offers a building and its surrounding environment many benefits. These include storm water management, improved water run-off quality, improved urban air quality, extension of roof life and a reduction of the urban heat island effect. Other benefits also include enhanced architectural interest and biodiversity .There are two main classifications of green roofs; extensive and intensive. Extensive green roofs have a thin substrate layer with low level planting, typically sedum or lawn, and can be very lightweight in structure. Intensive green roofs have a deeper substrate layer to allow deeper rooting plants such as shrubs and trees to survive.
As a result of man's activities on earth, a lot of changes do occur in our landscape. Some of the activities includes infrastructural developments such as buildings, roads and others which replaces vegetation with impervious surfaces. These surfaces absorb solar radiation during the day and give its out at night making indoors uncomfortable to live in.
Ghana is right now at the point of rapid urbanization causing people to migrate from all over the country towards the major cities of Accra and Kumasi. Kumasi is thus at the threshold of rapid urbanization as the City's growth rate of 5.47 % as compared to the nation's 2.5% and Accra 3.5% (Ghana Statistical Service ,2012). is higher than both the national and regional figures. This could lead to rapid depletion of its resources such as green spaces for infrastructural development. The most evident problems that face Kumasi are deforestation, desertification and heavy pollution, which negatively affect the quality of life of the city's dwellers.( Kumasi Metropolitan Assembly ,2010).
Kumasi, the second largest city in Ghana is within the HFZ (high forest zone) of the country. In 2000, Kumasi had a population of 1,170,270 people, reflecting an inter-censal growth rate of 5.4% between 1984 and 2000. (Ghana Statistical Service ,2012). The population is projected to be 2,443,737 in 2014 based on the annual growth rate of 5.4% between 2010 and 2014. Due to its fast physical and demographic growth, Kumasi now extends beyond the administrative boundaries of the KMA into the neighboring districts. ( Kumasi Metropolitan Assembly ,2010).
The city was endowed with natural landscape, especially urban trees, to become an excellent example of an ecological city in Africa. (Quagraine, V. K. ,2011). Unfortunately, like a typical African city, the green spaces of the Kumasi Metropolis are being depleted at a faster rate. The city of Kumasi is suffering from a rapid decline in its green spaces (Collins Adjei Mensah,2014) due to uncontrolled urbanization. Studies show that the green spaces in Kumasi, once the Garden City of West Africa, have been depleted remaining only a small fraction which together with other open spaces constitute about 10.7 percent of the total land area of Kumasi.( Amoako et al,2011)
In the building sector, the increased use of air-conditioners, inefficient curtain walls and sliding windows, and the lack of sustainable design principles, especially in residential buildings have contributed to the present energy situation (Koranteng, 2010). In addition, as the roof act as a barrier between the sun and the building, care should be taken in constructing the roof to ensure thermal comfort in the space and avoid the usage of mechanical ventilators such as air conditions and fans which cannot be supported in developing countries like Ghana.
Energy is the bedrock for the success of very nation and leads to the improvement in the quality of life of people. Given that by 2020 almost 70% of the world population will be living in cities, 60% will be energy poor (Serageldim and Brown, 1995). Thus for the next decade, thousands of megawatts of new electrical capacity have to be added. Der-Petrossian (1999) indicated that developing countries may avoid spending $ 1.7 trillion on oil refineries, coal mines and new power plants by spending for the next 30 years $ 10 billion annually to improve energy efficiency and conservation. Another estimate by the US Office of Technology Assessment shows that developing countries have the potential to half their electricity production if energy is used more effectively and introduction of other technologies such as the use of green roofs to cool buildings.
The above study into green roof construction is worth looking into over a longer period of time in order to assess and validate thermal comfort and the eventual implication on energy performance of residential buildings.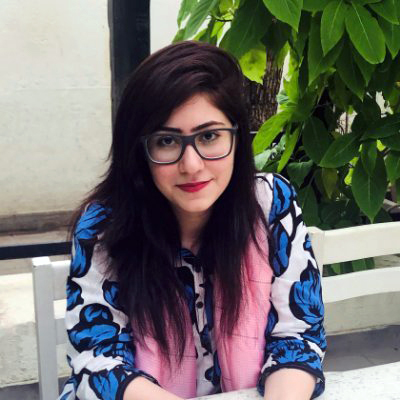 Freelance Writer
I'm a freelance writer with a bachelor's degree in Journalism from Boston University. My work has been featured in publications like the L.A. Times, U.S. News and World Report, Farther Finance, Teen Vogue, Grammarly, The Startup, Mashable, Insider, Forbes, Writer (formerly Qordoba), MarketWatch, CNBC, and USA Today, among others.