/

Foreign Direct Investment
Foreign Direct Investment
FOREIGN DIRECT INVESTMENT
For the economic development in India, Foreign direct investment is a main and a great source of non debt financial resource and also it is a important driver of economic growth . As India has comparatively low wages, special investment privilege like provides subsidies and tax exemptions, etc. Foreign direct investment also helps in achieving the technical know Howard for creating employment opportunities for the people. The government of India has a favourable policy for Foreign direct investment which insures that foreign direct investment is continuously coming to India . In the recent years also the government of India has taken many initiatives to relax FDI rules, policies and norms in different sectors like defence, telecom, power exchange, stock exchange and oil refineries.
Market Size
During 2017-2018, the total FDI in India, as according to the department of industrial policy and promotion (DIPP) is US$44.86 billion, which shows that the efforts taken by government to improve the way of doing business and also relaxing and easy FDI policies and norms are providing fruitful results.
According to the data given by The Department of Industrial policy and promotion, in the year 2017-2018,
The service sector had the highest equity inflow of FDI i.e US$6.71 billion.
Followed by telecommunications with inflow of US$6.21 billion.
Computer software and Hardware with US$6.15 billion.
If we talk about the most recent year 2018 in the month of March, the total FDI equity inflow reached to US$3.31 billion.
Talking about the countries from where India gets the most of its FDI inflow are, in the year 2017-18, India received the most FDI inflow from:
Mauritius US$12.18 billion
Singapore US$12.18 billion
Netherlands US$2.80 billion
USA US$2.10 billion
Japan US$1.61 billion
According to the Common wealth trade review, India was graded as the top recipient of greenfield FDI inflows.
Some significant facts about FDI in India are:
The Department of telecommunication approved the appeal of Idea for 100 per cent FDI in June 2018.
Vodafone Idea has become the largest telecom operator in India after the Indian merger with Vodafone.
Walmart took 77 per cent stake in flipkart for US$16 billion in return in may 2018.
In the year 2017, December The FDI proposal of Damro Furniture and Super infotech solutions in retail sector was approved by the department of Industrial policy and promotion (DIPP)
In October 2017, the total FDI was worth Rs 24.56 crore i.e US$3.80 million as three foreign FDI proposals were closed by the department of economic affairs, government of India.
Government Initiatives
Investment in Air India has been increased to 49 per cent with government approval for foreign airline to invest from January 2018.
As far as real estate is concerned, no approval from the government is required for FDI upto 100 per cent.
Indian Government has also allowed FDI unto 100 per cent through automatic route in single brand retail.
It can be said that according to the recent market attractiveness survey that was conducted by the emerging market private equity association (EMPEA), India has become the most desired and attractive place to invest in and is a growing market for global partners (GP) investments for the next 12 months.
In the next five years the annual FDI inflows are expected to rise to US$75 billion in the country according to the UBS report. As on June 29, 2018 the exchange rate=INR1=US$0.0146.
ISSUES AND CHALLENGES
In spite of the fact that more than 100 of Fortune 500 companies are investing in India but still, FDI in India faces many challenges. No doubt, FDI generates economic stability, creates employment opportunities, income & technology transfer, maximizing political & social stability with a regulatory environment are the main focus issues where India is focusing more.
Resource Challenge – India has a lot of natural & artificial resources. There are lot of manpower available in India and also working and fixed capital. So as the resources are available in bulk , there are more chances of being underexploited or unexploited . These resources are available in both urban & rural areas. Increasing infrastructure 10 years from now is the main focus, for which the requirement will be approximately US $150 Billion. So, to overcome the challenges faced by FDI, this would be the first step.
Equality Challenge- No doubt India is growing & developing at a very fast speed than earlier , but in spite of that , it can be figured out that there is an uneven development . The poorer sections are still being exploited even though the urban areas have been developed and utilized well. It is really important to keep check on the picture of growth as both urban & rural areas should be developed equally. Rural areas should also be given equal importance for development as urban areas.
Political challenge: In order to invest in countries abroad there has to be proper support of the political leaders and the political structure. This can be seen properly only when the foreign investors put forward the urge to increase the FDI capital in different sectors like insurance, banking, so which means that there is a need to have a common ground between the foreign countries that are investing in India and the Parliament. This will raise the number of reforms in FDI of India.
Federal Challenge- This is an important challenge amongst all the major challenges that are being faced by FDI, in that , there is an immediate need to fasten up the implementation of the rules ,policies & regulations made . The most essential part of this is to maintain the implementation of policies at par in the all different states of India. Moreover, speedy implementation of the policies, rules & regulations among the states in India is also equally important.
Banking & Insurance, Trade Liberalization, Poverty Reduction, Insurance Liberalization are some important areas where India must also focus.
Brand India. (n.d.). Retrieved from https://www.ibef.org/economy/foreign-direct-investment.aspx
Challenges Facing Larger FDI. (n.d.). Retrieved from https://business.mapsofindia.com/india-retail-industry/fdi/challenges-facing-larger.html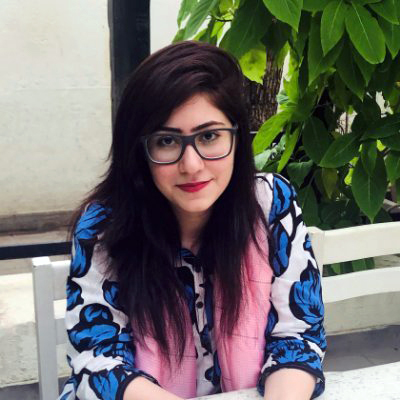 Freelance Writer
I'm a freelance writer with a bachelor's degree in Journalism from Boston University. My work has been featured in publications like the L.A. Times, U.S. News and World Report, Farther Finance, Teen Vogue, Grammarly, The Startup, Mashable, Insider, Forbes, Writer (formerly Qordoba), MarketWatch, CNBC, and USA Today, among others.