/

Kaleidoscopic Light Scatters Down
Kaleidoscopic Light Scatters Down
Kaleidoscopic light scatters down from the majestic stained glass windows of the church, cascading to the stage, where approximately twenty budding musicians stand poised, lifting their instruments of communication – their violins.
Amidst these young self-assured musicians, a timid three-year-old nervously rocks back and forth – normal behavior for a toddler in his first concert. However, his mother is not watching him proudly from the pews like the other parents. Instead, she crouches awkwardly behind the child on stage, physically propping him up with her hands, urging him to keep playing with her reassuring touch. For this child is afraid of the big people in the audience. He wants to run off the stage and hide.
Fourteen years have passed since that gauntlet, and my journey with the violin has constructed the bridge between my timid younger self and the mature person I am today. I now embrace the audience, the world. The melodies I play contain meaning, purpose. The rough calluses on my cheek symbolize dedication. The hum of the bridge, the resonance of the strings, and the silky dust of the rosin motivate me to strive for perfection.
My developmental journey was catalyzed when I decided to learn Dmitri Shostakovich's Violin Concerto. Terrifyingly breathtaking, the masterpiece captures the horrors of World War II in an array of intertwining melodies and intricate rhythms. The concerto demands so much energy and physical precision that the violinist is left dazed and satisfyingly exhausted after playing it.
Practicing it for countless hours, Shostakovich's violin concerto took on a greater significance to me – it was no longer a collection of notes and symbols on paper. It was history, it was art, it was an exploration into the mind of a musical genius.
Eventually, I reached a certain level of mastery with the concerto. Contemporaneously, I heard about the opportunity to audition for Carnegie Hall's National Youth Orchestra of the USA, a new initiative that took 120 young musicians on a dream-come-true summer performance tour around the world. With a palette of emotions ranging from nervousness to anticipation to sheer excitement, I submitted a video-recording of myself playing the concerto.
Eight months later, I boarded a plane heading to New York and the opportunity of a lifetime.
At NYO-USA, I was immediately awed by the scope of talent of the musicians. Aside from being musical phenoms, these teenagers were nationally ranked debaters, entrepreneurs, gifted artists. Though no one knew any faces on day one, there was a palpable, fizzy atmosphere of mutual respect and communal identity. Brendon, a spirited Alaskan with a cowboy hat, taught me how to strum his banjo; Jason from Pennsylvania helped me with my chemistry summer assignment. After our first rehearsal, a tutti-frutti of individual passions united into a harmonious, single body of musical movement, we were no longer strangers – we were family.
When we embarked on our tour to Russia and London, I was galvanized by the brilliant architectural styles, the vivid customs, and the unique dishes – physical incarnations of each country's culture. Performing at the magical Royal Albert Hall, witnessing the "Russian Clap," and tasting blini (Russian pancakes) helped me glimpse the beauty of diversity.
After returning to the States, I felt empowered to be a leader. I felt confident, aware, secure. I felt a local and global responsibility.
I decided to organize a concert to raise funds for Parkinson's Disease in honor of my teacher's wife. Like my teacher, who passed his musical torch down to me many years ago, I invited a five-year-old boy to perform in my concert. The experience was an emotionally challenging, multi-generational coming-of-age ceremony disguised as a musical program.
As I joined the audience in giving this child, a symbolic reincarnation of my younger self, a standing ovation, I knew that my journey to adulthood was complete. It was my turn to help others embrace the audience, the world.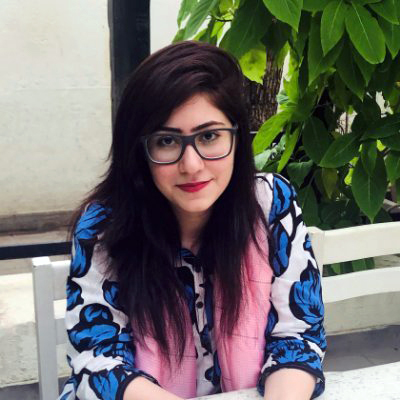 Freelance Writer
I'm a freelance writer with a bachelor's degree in Journalism from Boston University. My work has been featured in publications like the L.A. Times, U.S. News and World Report, Farther Finance, Teen Vogue, Grammarly, The Startup, Mashable, Insider, Forbes, Writer (formerly Qordoba), MarketWatch, CNBC, and USA Today, among others.