/

Himanshu (8) Rationale For Written Task 1 3.09
Himanshu (8) Rationale For Written Task 1 3.09
Himanshu (8) Rationale for Written Task 1 3.09
The title, uses rhyme to express the message delivered by the altered ending which is that Women need to stand up for their rights. At the same time, the rhyme serves to attract readers attention.
Trifles is a feminist drama and appeals to the audience as a tragedy because of the theme of gender inequality that is still a prominent issue after nearly a century since Glaspell first wrote the play. Since the play's plot revolves around symbolism, specifically visual symbols, I decided to focus on the production values that related to sight-Lighting, set design, props etc. and how they contributed to the plot. I also added a twist, to make the play more relatable after a century as the issue of gender inequality was different now and then in that Women have to speak up for their rights and not to "stifle" them.
Prominent characters like Emma Baker (Mrs. Hale) were addressed by name, a convention in play reviews to acknowledge the actor's commendable performance. A short summary, details of the director and the play's history were also included but not too much information was revealed.
My opinions are balanced between personal and technical ones and gave my insights as to why the play was a success/failure using both points of view through personal recounts on my own feelings like my "nerves twitching" and technical ones through the production values. I concluded with a brief summary as to why the play was a success and provided ticketing information.
Word Count: 249
The Iowa Gazette
News at your Fingertips since 1901
Left to r. Emma Baker as Mrs. Hale and Whitney Bond as Mrs. Peters in a scene from TRIFLES
Photo Credit: Jason Doritos
TRIFLES, NOT TO BE STIFLED
A comprehensive Play Review on Susan Glaspell's Trifles
By Himanshu Bhandari
7 August 2018
Susan Glaspell's Trifles (1916), is a one-act play inspired by Glaspell's real-life reporting of a murder case when she was 21. Often set in the Midwest, Glaspell's tales have been known to explore contemporary social issues in areas such as gender, morals and dissent through the usage of dynamic characters who hold varied but ethical stands.
I had the opportunity, last Sunday, to witness the play at the Iowa State Theatre directed by John Williams under the Provincetown Players Theatre Company. Having directed 3 of Glaspell's plays and received the Academy Award thrice in a row, I was prepared to be amazed by 20 minutes of a suspenseful plotline and a roller-coaster of emotions. Truly enough, William's production left me awestruck, capturing issues the common female faced on a daily basis authentically and being able to relate, aroused anger, frustration but a tinge of helplessness in me.
Set within the 4 walls of a rustic and unkempt home, the play investigates the murder of Mr. John Wright who is believed to have been strangled by his own wife, Mrs. Wright while asleep. The plot unfolds within the confines of the kitchen where two women. Mrs. Hale and Mrs. Peters discover incriminating evidence through the symbolism of womanly concerns such as patchwork and food preserves. The women managed to derive a conclusion on the murder however stowed their new-found evidence as the men condescendingly snickered over them talking about Trifles. Williams also added his own twist in which his wife was declared guilty to form an alternate conclusion that Women need to stand up for their rights.
In my opinion, the play's success lies in the several dynamic characters such as Mrs. Hale (Emma Baker) who hold varied but principled stands against the men and believe that women should be treated better. Throughout the play, Emma Baker, a pro-feminist herself is seen performing her role with aggression and gusto fully immersed in her character. One defining moment would be when Mrs. Hale finally solved the murder. The sudden realisation that dawned upon Emma was conveyed with heartfelt sadness, remorse, anger and bitterness that was radiated throughout the theatre and felt by the whole audience. Emma's acting was indeed commendable and my personal favourite.
Since the very beginning, the set design caught my eye. Alice Peterson has to be commended for creating an effective rustic but forsaken set design that radiated an eerie vibe throughout the play. The attention to detail ranging from the brick backdrop to the wooden country furniture all seemed to have been meticulously picked and modified to suit the setting of the play. Furthermore, the props especially the quilt, food preserves, canary and her cage were well made and realistic which further helped to heighten the importance of symbolism in this play.
However, the stage directions and lighting were slightly disappointing. One such moment was during the climax when Mrs. Hale was delivering her monologue as she solved the case. One would expect little movement, a spotlight on Mrs. Hale and silence but that was not the case. As she was delivering her monologue, the spotlight was on Mrs. Hale as well as the men and they could be seen moving around and making audible noises. In my opinion, that spoilt the climax and did not come with "the shock" as one would expect.
To conclude, though they were some flaws here and there, the play was astounding and perplexing and I could feel my nerves twitching as the plot unfolded. William has been successful in executing the play and delivering Glaspell's message that Women deserve equal importance. With his own twist, William added that Women also need to stand up for themselves and Trifles are not to be Stifled. Tickets can be purchased at www.ptplays.com/trifles. Prices are $150 for Adults and $75 for children under 15. Performances are held every Saturday and Sunday till 30 August 2018.
Word Count: 650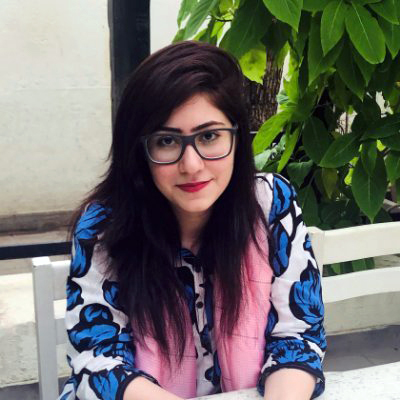 Freelance Writer
I'm a freelance writer with a bachelor's degree in Journalism from Boston University. My work has been featured in publications like the L.A. Times, U.S. News and World Report, Farther Finance, Teen Vogue, Grammarly, The Startup, Mashable, Insider, Forbes, Writer (formerly Qordoba), MarketWatch, CNBC, and USA Today, among others.