A Match Made In Heaven
… a Match Made In Heaven
The exponential pace of change around the digital landscape has ensured that the Finance industry is now firmly at the edge (if not already over it) of experiencing considerable disruption. As industry regulations and a steady flow of emerging tech come together to lay down the foundations for a fundamental shift in how the industry does business.
What's more, as customers, we've become a demanding bunch – in part due to technology helping create this 'I want it now!' mentality – looking for an ever more value‐driven, personal, and truly seamless service from whoever happens to be providing it. Banking, customer-focused by its very nature, is hearing these demands loud and clear!
We've come a long way …
According to CACI, as many as 72% of the UK adult population, or 35 million people, will be using mobile banking by 2023 – the factors behind which can, in large, be attributed to the incredible convenience, accessibility and functionality that they offer us. Who hasn't, after all, enjoyed the ability to transfer money, settle bills and check our balance? Now, we take this ability as a given – but digital innovation in Finance is about to take on a whole new flavour as Augmented Reality reaches its shores, and with it, the potential to radically enhance the customer experience.
Research says that the market for AR/VR could well be worth $150 billion by 2020 (Google), with AR itself looking at a massive $120 billion chunk of that figure. And although it's only really just starting to garner attention amongst the wider population, AR has actually been around some time. Up to this point, it's mostly familiar in gaming, but very soon it will be your bank that's delivering it. Why Banking? Easy. The technology (improving all the time), the people (millennials who have grown up with AR), and the need (by the banks and the customer) – all converging to create the perfect storm. And it's promising to be one heck of a storm.
To date, a number of banks have already introduced AR into their digital arsenal, transforming the customer experience with real, value-add benefits:
The Commonwealth Bank of Australia and Halifax in the UK offer 'home finder' apps which use AR technology to enable users to view and pull up data on houses for sale as they pass them.
Westpac New Zealand has delivered an app which allows customer to scan their debit / credit card on the app and get the financial low-down on the card
The National Bank of Oman, among others, uses AR that enables customers to find their nearest branch or ATM
… and these are just a few. For the real innovators, and for those that dare, AR ensures the future is very, very bright – which is good news for the consumer.
AR & Industry – What's it all about?
The bottom line? AR is great for attributing information to real world objects, be that pricing info for a sandwich, or tripadvisor rating for a restaurant, or locating your nearest bank branch or ATM. If people have huge amounts of information for real world things, AR presents the very real opportunity to help in an engaging, value-add way.
Mike Romilly, CEO of Waracle partners and AR specialists, Mozenix, "In the same way that mobile technology has transformed desktop computing landscape over the past decade, AR technology, or 'spatial computing', has the potential to transform the way in which consumers interact with mobile devices and apps, as technology starts to shift from what we carry (smartphones) to what we wear (HUD's – heads up display).
"And in the same way that CTO's and Software Development Managers had to carefully consider the impact of mobile on their existing desktop and web apps, they will now need to think hard about how emerging technologies impact existing mobile applications. This is particularly relevant for industries like banking, finance, and retail – to name but a very few. "
In essence, Augmented Reality technology is really about creating 'camera apps', and understanding how to leverage true value for end users via the device camera. As such, AR tech belongs in the domain of mobile developers as an extension of the camera, and ought to be on the radar of CTO's seeking to extend the usefulness of current software offerings and push their digital boundaries. AR has the capacity to transform software delivery, business operations and how we interface with existing and potential customers and as is often the case, who dares wins!
The Bank, The Technology and The Waracle Team
At Waracle, we're no strangers to AR, so earlier this year when, our client, Clydesdale and Yorkshire Banking Group (CYBG), had a conversation with us about emerging customer need
we tooled up and set to work on one of the most innovative, challenging, and forward-thinking projects we've worked on – backed by AR all the way. The challenges:
Enable app users to convert currency with a high degree of accuracy and in real-time – all whilst ensuring robust information security
Address the needs of an increasingly mobile end-user to deliver tangible benefits through the CBB app.
Support users abroad to quickly and easily carry out financial transactions
"We know that customers want to be able to access the financial information they need, when they need it, how they need it – and in any given scenario – and that includes convenience when abroad too. The B Currency Converter was a no-brainer."
Name of Quotee
The resulting B Currency Converter app has its eye firmly on the future, combining different technologies in an entirely new way in order to make the process of consumer-focused currency conversion faster and easier. The app (free to download from the app Store here) enables holidaymakers to rapidly convert currency whilst abroad, using either an AR functionality or a manual calculator. By pointing their phone's camera at a price, or multiple prices on a menu, the augmented app instantly converts prices between GBP, EUR and USD, using the latest exchange rate. Smart, right?
"Currency conversion is a real everyday problem for travellers – it's always been this way. The B Currency Converter isn't what you'd normally expect from a bank, but it's one of the most innovative examples we've experienced by deploying AR technology to solve a real everyday problem – and it works.This is where AR starts to show its true colours – an enabler that delivers tangible benefits in ways that other tech would struggle with."
Chris Martin, CEO Waracle
Of course, innovation in AR is all about understanding how to add tangible value to the customer experience – this isn't tech for tech's sake, it's addressing a real problem, and it's doing it in a very clever way. This very smart B Currency Converter app marries together a range of technologies, including OCR tech at the 'beating heart' of the app; an external currency conversion API; and GeoCoding functionality to ascertain the users exact location and assume the default currency to be converted. And they're all working seamlessly together to create a truly value-add user-experience to deliver the currency conversion functionality using the smartphones camera in a way that has never been done before.
So what next for AR and Banking?
The CYBG project is just one of many AR initiatives that banking is taking advantage of – but somehow there's still a sense of urgency around uptake of the game-changing technology.. The long and the short – banks need to continue to step up and take advantage of the potential that AR can bring to the customer experience, or risk having their place at the table usurped by non-banking enterprise and startups.
At the heart of all this is what really matters to customers. What do their banking 'journeys' look like, how are interactions taking place (or not) and where's the real value to be added to their experience? And is there a place for Augmented Reality to support that experience in a way that has real, tangible benefits?
What to do next
Technological innovation is for everyone – and many would say for everything. From enterprise to communities, families to solo-travellers and landscapes to cityscapes, technology connects us together, taking us to the unexplored. So whether you're a seasoned innovator or unfulfilled dreamer, and whether you're searching for new ways to tell your story, or you just want to dip your toes in and test uncharted waters, Waracle and the power of AR will help your financial enterprise unleash its imagination and connect with your customers in once-upon-a-time impossible ways.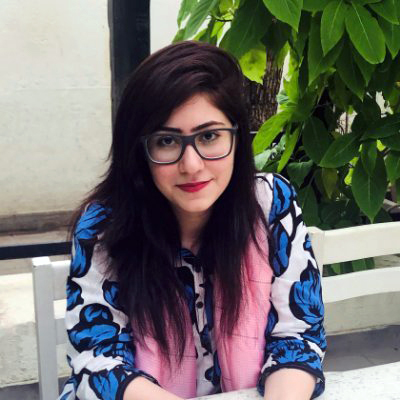 Freelance Writer
I'm a freelance writer with a bachelor's degree in Journalism from Boston University. My work has been featured in publications like the L.A. Times, U.S. News and World Report, Farther Finance, Teen Vogue, Grammarly, The Startup, Mashable, Insider, Forbes, Writer (formerly Qordoba), MarketWatch, CNBC, and USA Today, among others.