/

Paul Maurice Kelly Is An Australian
Paul Maurice Kelly Is An Australian
Paul Maurice Kelly is an Australian folk musical artist who is recognised across the nation for his broad song writing capabilities. He was born on the 13th January, 1955 as one of nine children in a musical and ethnic family that was soon to transcend further into the generations. He grew up and lived to learn and respect with strong morals and religious values guiding him along the way with religion a primary aspect within his family, that was valued by his parents. Despite that, Paul now classifies himself as a non-believer. Paul also suffered a terrible loss at only the age of 13, with the death of his father which later led to worser times. However, kicking around all this, was Paul's splendid ability and desire for music which began as he progressed through college and his teenage years.
Paul Kelly is a folk artist who is known for his sentimental performances, as well as emotional lyrics that convey a story. He is praised across the country of Australia for his emotionally, captivating performances and splendid lyrics. Paul has referred to the saying, 'Good poets borrow, great poets steal' in the film, Stories of Me. This speaks wonders, and couldn't be truer in his way, with he often getting his impetus from listening and working with others, and so just as his lyrics can be great with his own songwriter twist, a single line can derive from, for example, roman mythology or the sentiments of an indigenous story or song. With this myriad of sources, he has become a prolific artist. Nowadays, Paul Kelly is renowned as one of the greatest musical bards with the people marking his greatness with an all-time maxim, "Australia's greatest poet." He composes and plays a plethora of styles of music extending from country to reggae, however his fundamental and successful genre and songs, are in the Australian people (folk). At first, Paul admired to be a Rockstar however steered towards the increasingly popular, pop genre which brought about fame and success later on and allowed him to write his own original songs. After, harsh experiences early in his career, Paul had matured and began to target the history of the land. Folk music and culture is a term that alludes to all the ancestral occupants of the land and from which music originated as culture grew. This music was impacted from an assortment of migrant societies, running from English, German, Celtic to Scandinavian. Indigenous Australia, specifically, impacted Paul and his works with many emotional stories bringing about new melodies and lyrics that ponder their way of life and religion.
Paul Kelly was raised surrounded by music, with his mother a singer and pianist whilst his father enjoyed listening to Bach Brandenburg Concertos. His mother aspired for music to positively impact her children's life. Paul's great grandparents, who seemed to be the backbone for the musical talent portrayed, spread Italian Opera over the Queensland, country area as they travelled, town by town after migrating over. As music transcended through the generations, Paul found an aptitude, once more, in music as he began playing the piano and trumpet. His musical endeavours were also accompanied by his efforts in co-curricular activities at his college, such as graduating as captain of the First XI cricket team and playing in the First XVIII Australian-rules football team. To cap off his performance in creative literature and sports, were his academic results, as he graduated as the college dux in his final year of secondary schooling. He had commenced his high school education at Rostrevor College, a Catholic, Christian Brothers School in his home town. During this time, Paul suffered a terrible loss that would momentarily steer his career on an uncertain path, with the death of his father in 1968, at only 13 years of age. This tragedy led to a terrible beginning, with a matter of substance abuse and drug related issues leaving Paul in a troublesome place towards the early stage of his career. And so, even though Paul lacked some parental input and guidance, he strived through this and is what, he admits, was the push and emotional influence he needed to become the prolific artist he is today.
Following his gap year, Paul commenced tertiary studies at Flinders University however was uninterested and so, bailed out within a term. Paul juggled with life struggles as he bounced around as a worker and began poetry and word play. After three years, Paul would move to Melbourne in the summer of 1976.
Paul slept under the stairwell of a Melbourne share house, on a small living pension of $40 a week. Paul soon accumulated a group of musicians and became the ringleader of his first band, 'High Rise Bombers'. The band was more so, a pub rock and gig playing group. The fact, that Paul was playing other's songs during this time, made him ambitious and almost uninterested. He wanted to be creative and be known, for his song writing and originality, instead. It was approximately 1976, when Paul began an almost lifelong obsession of illicit substance abuse. A seedier side of life in the music industry that could translate over to the studio.
Soon, The 'Bombers' was dismantled and 'The Dots' was created. Formed to justify his youthful desires and fertility, as well as his sexual energy, Paul's loss reason to create music due to matters like drug abuse, was the downfall and beginning of a long period in which he had difficulty keeping bands together. The short-term gang soon falled and left Paul to regather himself and move on to the, then called 'music town', Sydney. Paul was not satisfied with 'The Dots' and the albums they released, named 'Talk' and 'Manila'. His impeccable personality was at some time, at a crossroad with others and the musicality of himself and his bands. To overcome this, Paul moved onto a soloist approach where he released an album, 'Post' that was unfortunately, never captivated or was given much attention by the public due to financial funding. However, it did reach the front desk of a few recording studios who were interested in Paul's ability to win over the listener and musician. So, in 1986, Mushroom Records approached still, young and naïve, Paul Kelly in the hope of reigniting the flame after countless setbacks. A new contract was offered and Paul soon formed his third band, 'The Coloured Girls'.
The band was highly productive as they showcased their first album, 'Gossip' that charted the no. 1 spot for some time specifically some songs such as, 'Before too long' and 'Stories of Me'. After reaching gold status, the album had crossed over the continent and soon, the band would be highly recognised with two other albums to be released. This was not before, Kelly made the decision to change the band name to 'Paul Kelly and the Messengers' to assure that any racial comments or rants wouldn't spiral in the hope of joining the American scene. The 'Coloured girls' was an indirect however explicit reference to many societal issues of the past, that needed to be evaded. The transition over to America didn't plan out however and so Paul and his musicians stayed back in the land down under. They released albums, 'So Much Water, Close to Home and 'Comedy' before Paul planned to break away.
In retrospect, the move to the 'music town' planned out to be a great move. Paul, for the next two years, would tour Australia and America, seeking a new sound to begin a new era. He would move passed the Rock aspirations of his past and focus on the roots of the land and the Australian heritage as he partnered with Archie Roach, who was soon to become an influential musician and campaigner for the freedom and rights of Indigenous Australians. A lifelong friendship began with Archie, as Paul was now en route to discovering many societal issues and the heritage and beliefs of all the Indigenous Australian. Archie Roach is an incredible impact on Paul's life and musical career, certainly bringing Paul towards Folk culture, art and song. Paul began advocating for the injustices of all Aboriginal and Torres Strait Islanders and even when disputed against, never turned his back on his belief and dream to restore all peace. His natural affiliation with the people is how, he is able to speak the truth and engage the audience through song.
Paul's late career success is mostly what has kept him relevant with numerous collaborations with modern artists who he still desires to learn from but give back to. Some later releases include his 'Greatest Hits' album, numerous tracks of the 'Professor Ratbaggy' project and songs including bluegrass of the Uncle Bill record, Storm Water Boys and Boon Companions, that still feature today.
Paul's great career was inspired by numerous artists that all played different styles of music thus, developing Paul in every way. Some influences are; Peter, Paul and Mary, folk musicians including bands like the Hoodoo Gurus, The Saints, Archie Roach, Jo Jo Zep and the Falcons, The Go-Betweens, Teenage Radio Stars, Bob Dylan and The Boys Next Door.
In Paul's prolific career ranging almost 40 years, Paul has formed some great bands, 22 albums as well as soundtracks for film and video games. Paul continues to sell and release music, to this very day, with 250 total songs recorded over four decades in the musical industry, and still counting.
Musical Influences
The Saints
Created by the likes of Chris Bailey, an artist and musician, as well as guitarist, The Saints were an Australian musical band that began in Brisbane. Ivor Hay was the following individual to join Chris and the band. A great drummer, Ivor soon brought over sensational musical companion, Ed Kuepper, who was a phenomenal guitarist and vocalist and furthermore a part of The Saints. Exceptionally viewed as the most powerful gang of Rockstar's rotating around the 'punk' scene, The Saints were to a great degree well known after the arrival of their 'All Fools Day' tune, in the autumn of 1986 as it reached the top of the Australian charts.
Archie Roach
Archibald William Roach, or commonly referred to as Archie Roach, is an Australian Indigenous performer, born on eighth of January 1957, in a small indigenous area named Mooroopna. At a young age, Archie fell victim to the 'Stolen Generation' of Indigenous Australians, ultimately setting his life on a path of highs and lows. He was adopted by a settler family and lived a reasonably well upbringing with music a key aspect as he played the guitar throughout high school. As Archie grew older, he looked back on his heritage, soon discovering the 'white' regime that stole the indigenous children. He roamed the streets for some time after leaving his 'white' family and searched for his aboriginal parents. Archie soon formed, 'The Altogethers' his first band with another indigenous friend. After performing 'They Took the Children Away', Archie was approached by studios and the likes Bob Dylan and Paul Kelly. He released a hit album as he opened countless shows for 'Paul Kelly and the Messengers' which grasped the attention of every Australian. Soon Archie would become a role model for all Indigenous Australians and a highly prolific artist. During this time, Paul Kelly was influenced by the stories of the land that was spoken of, back stage by Archie. Alongside Archie's ability in guitar playing and singing, he is a devoted campaigner for Indigenous Australians and their freedom and privileges. His debut album highlighted a song named 'Took the Children Away', which earned major honours, as well as the regard of every single Indigenous Australian. Archie soon became an inspiration to all young Indigenous Australians including Paul Kelly who he influenced while, performing together. Paul would later devote much time and music towards the first owners of the land as well as many societal issues.
Jo Jo Zep and the Falcons
Jo Jo Zep and the Falcons were an Australian Rock and Blues band that rose to prominence towards the late 70's and early 80's. The headline man, and creator, Joe Camilleri was an astounding saxophonist and songwriter who later grasped the household name, Jo Jo Zep. The band also consisted of John Power, on the guitar and Wilbur Wilde, who alike Jo Jo Zep, played the Saxophone. Some of their great works are Hit and Run, Shape I'm In and, All I Wanna Do. The Rock genre was most likely what intrigued Paul through his early aspirations to become a Rockstar.
The Boys Next Door
The Boys Next Door was a collaborative act by musical mates: Nick Cave, Roland S. Howard, Mick Harvey, Tracy Pew and Phil Calvert. Although influential, the band didn't seem to receive the immeasurable attention and popularity than those others during which Pub Rock was flourishing. The Boys Next Door were most active during 1978-83, where they earned the mark of the "darkest and most challenging post-punk band to emerge'. The hit single, 'Release the Bats' soon influenced the rising action toward the gothic scene, with numerous people later regarding them as gothic artists. Later songs such as 'Shivers' further emphasised this 'gothic' title however this particular song was banned due to extreme circumstances and references to suicide. Paul presumably enjoyed the rock culture and power play that the band presented to the public.
Lyrical Analysis
'Adelaide'
The wisteria on the back verandah is still blooming
And all the great aunts are either insane or dead
Kensington Road runs straight for a while before turning
We lived on the bend; it was there I was raised and fed
Counting and running as I go
Down past the hedges all in a row
In Adelaide, Adelaide, Adelaide, Adelaide
Paul is reminiscent of the past and is revisiting his home town or childhood. Time isn't slowing as an end nears as indicated by 'The wisteria on the back verandah is still blooming'. The end of Paul's time, with a loved one. A role model. His Dad. He recounts his childhood as he saw it, in the eyes of a child. Adelaide is his home town that creates a sense of belonging and sadness.
Kelly also aimed to reference great childhood memories or popular culture allusions that are created through nursery rhymes, Mary Mary, Quiet Contrary and Humpty Dumpty. The reference to 'Counting and running' and 'all in a row'' reminds us of childhood and childhood memories and suggest the orderliness of childhood innocence.
Dad's hands used to shake but I never knew he was dying
I was thirteen, I never dreamed he could fall
And all the great aunts were red in the eyes from crying
I rang the bells, I never felt nothing at all
All the king's horses, all the king's men
Cannot bring him back again
Paul depicts his childhood innocence and naivety by the shaking of his dad's hands that never really stood out to him. There is an element of longevity, with young Paul yet to notice weakness. Paul saw his dad as a role model and 'powerful' father who would always be there for him. This however, isn't the case. 'I rang the bells' tells of a ceremony or in this case, a funeral commemorating his father's life but he was just too young to feel any emotion or realise the extent of this event. Paul again refers to his myriad of resources, through a reference to Humpty Dumpty 'All the king's horses, all the king's men. Cannot bring him back again.' This line is an original line from the notorious nursery rhyme as the king's not able to put Humpty back again, just as Paul's father will not be able to rise up. Paul could also be targeting God, singing that he cannot bring him back, the most powerful deity or man to ever live. This again reinforces the point in the loss of childhood innocence where Paul loses all hope and faith in humanity and religion. Therefore, although never mentioned, this could be the turning point or catalyst event where Paul disregards religion and becomes a non-believer.
Moving to Humpty Dumpty the disintegration of the fantasy world that Paul has almost seemed to be living in, slowly fades. Humpty Dumpty 'falls' (he too, his father) and cannot be put together again, just as time cannot slow and give back. We suddenly realise what is indicated, with the end for his father and it also indicates the end of Kelly's childhood innocence, and naivety. Paul uses the metaphors and symbolic status of Humpty Dumpty and others to create a connection between the audience.
Find me a bar or a girl or guitar, now where do you go on a Saturday night?
I own this town, I spilled my wine at the bottom of the statue of Colonel Light
And the streets are so wide, everybody's inside
Sitting in the same chairs they were sitting in last year
(This is my town!)
All the king's horses, all the king's men
Wouldn't drag me back again
To Adelaide, Adelaide, Adelaide, Adelaide
These ending lines are a way of getting back to reality. Experiencing the world. Doing what Paul loves. At a point he was alone, 'everybody's inside'. The world was still turning though and so, Paul had to keep on working or in his case, playing. And he ends, with the reoccurring motif, 'All the king's horses. All the king's men' and resists the fact, that this tragedy won't drag him down too.
The tone and pitch of the song is almost uplifting and exciting. The song almost seems to be about a time of overcoming the bad, which Paul did. Paul overcame the obstacles placed in his path.
Artist Comparison
Keith Urban
Keith Lionel Urban is a country genre, singing and song writing artist, who was born on the 26th of October 1967. Keith grew up, living a reasonable childhood upbringing in the small region of Whangarei, New Zealand. Keith began his career in New Zealand before branching over to Australia for a short period as he released four hit albums that all charted. Alike Paul Kelly, Keith aspired for much more and so moved over to America, in hope of receiving recognition for his art. It was in his second stage where he formed his first band, The Ranch. It was a country music trio, with Peter Clarke on drums, Jerry Flowers on vocals and bass guitar as well as Keith, himself as lead vocalist, and on the guitar and keyboard. The band wasn't a long-term thing and disbanded around 1998 as Keith moved on to a solo career, once again. Keith admired the country feel and taste while also, credited for a majority of his career in his lyrics and honesty through song. He too, was obsessed with speaking the truth in song and music and interpreting it, in a unique way.
Comparable to Keith, Paul Kelly was very ambitious and always desired to move over to the music land of America or even, England. And although, this switch didn't plan out for Paul, it did for Keith and now, he lives with famous actress and wife, Nicole Kidman and his two children. Paul's country song writing is similar to that, of Keith but is not limited to, just the rock and roll country scene of work, as he plays a plethora of music styles, ranging from bluegrass to reggae. Paul establishes a connection between the audience with his sensual playing and lyrics. Similar to Paul, Keith also supports a clear relationship between the audience. In the heap of one another's achievements, Paul's drawback through his father's death and the struggle of living with only $40 a week, early on doesn't account for the perseverance and drive that was needed to accomplish all of his great works and so, some may conclude that Paul was a harder worker and simply, didn't have success given to him. Nevertheless, both have extraordinary musical abilities.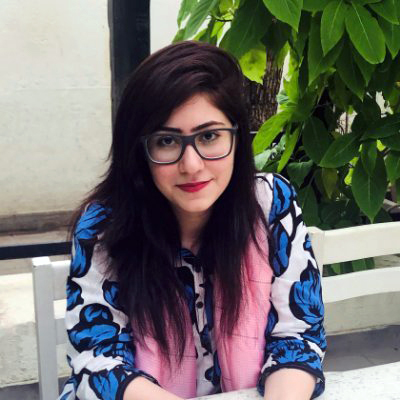 Freelance Writer
I'm a freelance writer with a bachelor's degree in Journalism from Boston University. My work has been featured in publications like the L.A. Times, U.S. News and World Report, Farther Finance, Teen Vogue, Grammarly, The Startup, Mashable, Insider, Forbes, Writer (formerly Qordoba), MarketWatch, CNBC, and USA Today, among others.