Godubai Editorial Team
Introduction:
The purpose of this study is to educate the relationship between the behavior of teachers towards dyslexia students and how to educate teachers to deal with dyslexia students. According to (A-Z, 2013) The word 'Dyslexia' derived from Greek 'dys' meaning difficulty and 'lexia' meaning written words. According to Portwood, madeleine, (Portwood, 2012) Dyslexia is best described as a combination of abilities and difficulties that affect the learning process in one or more of reading, spelling and writing. (Riddick, 2012) states that's , Dyslexia is not a vision problem. The eyes do not see words incorrectly but brain apparently has difficulty in processing the visual information.
' Critical analysis of Teachers attitude:
The GoDubai Editorial Team emphasize that the British Council brought connoisseurs in special needs educations in Abu Dhabi and Al Ain and Ghayati and the dates was from 23 Oct-2011 till 25-Oct-2011. In 24-Oct-2011 the British council and Abu Dhabi education council did the first workshop for the teachers to support and motivate students with special needs education and dyslexia. That course was rolled or leaded by Noreen Caplen-Spence, an international expert in special needs education and was located in Abu Dhabi for Sensitize teachers about dyslexia and special needs education. The Abu Dhabi Education Council nominated 100 teachers from Abu Dhabi to participate in the development workshop to improve their skills in communication with their dyslexia students and to support them in every field of education. (Team, 2011)
The journalist Roberta Pennington from the national state that teachers need more particular training in special needs and dyslexia to support students with special needs as well as dyslexia by giving these teachers courses to transacts with dyslexia's student. Unfortunately a lot of teacher in UAE doesn't have a fully knowledge about the dyslexia ' Reading Disorder '. 'Unfortunately, many teachers still say to parents, 'it's OK, just give him a bit more time, it will come',' said Mr. Stockling. He also said 'But in many cases it does not come and early intervention is by far the most effective way of treating the problem.' And He mentioned, 'Signs of the disorder, present in 5 to 10 per cent of pupils, could be identified early'. So they offered centers for those who want to improve their communication and their also students with dyslexia in Abu Dhabi and Dubai. (Pennington, 2015)
Emirati Shereen Al Nowais a mother of a teenager that suffers from dyslexia. She opened a learning center in Abu Dhabi ( Ta'leem ) to support and assistance Students and children suffers from dyslexia ' reading disorder ' and to educate their parents about this disorder. (Khoori, 2013)
According to Denis Lawrence book name Understanding Dyslexia state that, this book is very readable and it have a lot of introduction and guide that can help covering notion of dyslexia and important areas of practical importance to those living with dyslexia as well and providing support for them, providing clear guidance for coincident the signs and define practical strategies for helping and supporting dyslexic children. (Lawrence, 2009)
Supporting students with dyslexia in secondary schools: every class teacher's guide to removing barriers and raising attainment a book was written by Thomson, Moira of focusing on teaching and learning of students with dyslexia in the context of the current secondary curriculum, and provides full advice on practical guidance for school managers and teachers by focusing on the obstacle of learning experienced by dyslexic learners. (Thomson, 2008)
' Critical analysis of students with dyslexia:
The Ability Center for special needs is one of the charity are known in Abu Dhabi that support academically learning and physically skills such as their behavior development and their other skills and their age ranges are about 5 till 30 years. On the other hand , the center make an individual educate for every child to concentrate in every child needs to improve them more. The center receives a fund from AmCham Annual Excellence as a financial support . (Kurshid, 2012)
Virginia W. Berninger Ph.D., Beverly J. Wolf M.Ed. book name Teaching students with dyslexia and dysgraphia it shows how can teachers provide effective literacy instruction for students with learning differences, while meeting the needs of all students in the class. And that prepares educators to teach students with learning differences in explicit, reflective, and intellectually engaging ways. (Berninger)
Barbara Pavey is a Senior Lecturer in Education at York St John University and Margaret Meehan is the Co-ordinator of Specialist Tuition at Swansea University and Alan Waugh is the Programme Area Manager for Additional Support, at City College Coventry are Authors who written this book with extensive experience of working with dyslexia students. However, this book provides clear guidance and practical strategies for teachers and guidance that working with young people aged 14 to 19 and adults in education or work-based training. That shows how dyslexia influences on learning. As the author suggested other methods to improve the learning environment and explainning how to help students develop the basic skills that will help them to make the transition from study to employment. (Pavey)
This article talks about Students that suffers from dyslexia and associated dysgraphia that are the most common learning disorders and that it affects 80% of kids with learning difficulties (LD). And they have difficulties in learning as the same method as other normal students so teachers teaches these students a convenient methods specific assistive technology for their difficulties. On the other hand, they are highly originative teachers and parent's support and motivate for their students or children will make them to overcome their case and realize the prospect to success. (staff, 2014)
' Conclusion :
Considering all factors, attributes, and issues discussed in our literature review, we conclude that understanding of Dyslexia issues and how to deal with them among UAE divided into three main categories: First, an Education curriculum need to be established and designed especially for Dyslexia students (not merged with special needs students) lead by an education entity to cover whole of the country on annual basis (not as a temporary initiatives).Second, another Education curriculum to be established for teachers to develop and train teachers to understand Dyslexia in deep and to improve their skills to deal with Dyslexia students. Last, interactive program to be established with society to create a communication channel for parents of Dyslexia students and teachers for the benefit of students by analyzing the needs and focusing to concentrate on gaps after school hours.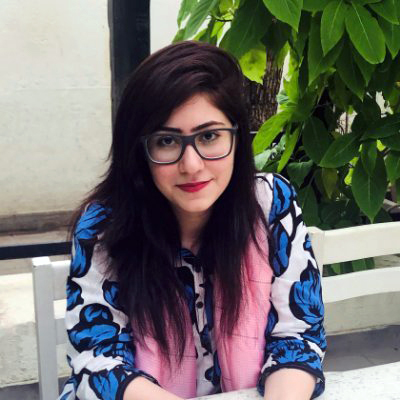 Freelance Writer
I'm a freelance writer with a bachelor's degree in Journalism from Boston University. My work has been featured in publications like the L.A. Times, U.S. News and World Report, Farther Finance, Teen Vogue, Grammarly, The Startup, Mashable, Insider, Forbes, Writer (formerly Qordoba), MarketWatch, CNBC, and USA Today, among others.