/

According To Elbadawi & Sambanis
According To Elbadawi & Sambanis
According to Elbadawi & Sambanis (2000), twenty countries on the African continent amounting to 40% of Sub Saharan Africa (SSA) have endured at least one period of civil war since 1960. Thus, at least one in five citizens of SSA reside in a nation which is either actively engaged in warfare or where minor conflict issues continue to arise. The consequence of conflict has culminated in the rapid rise of displaced people in pursuit of safety in other countries. Moreover, statistics from the United Nations High Commission for Refugees (2016) indicate that 65.3 million people worldwide have been removed from their home country against their will. There are also 21.3 million refugees, with over 50% being recognised as under the age of eighteen, generating questions regarding education provision within refugee settlements.
Puerto Gomez and Christensen (2010) contend that the vast majority of displaced people search for safety in adjacent countries, resulting in lasting political and socio-economic alterations within the host nation. Further to change within the host country, the diffuse characteristic of warfare has modified the nature of humanitarianism as the global populace constructs and develops various programmes and policies in order to allocate and dispense essential supplies to host nations and refugee settlements within these nations. Milner and Loescher (2011 in UNESCO/Global Education Monitoring Report, 2016, p.4) highlight the increasingly long-term nature of displacement by suggesting that refugees now spend three times as long away from home compared to 1990. This essentially means that refugees now typically spend 25 years separated from their country of birth, resulting in complete education cycles within the settlements.
As a consequence of the rising number of refugees below the age of eighteen and the increasing length of time spent in refugee settlements, institutions including UNESCO (2003) and The Humanitarian Coalition (2011) consider educational provision to be the fourth pillar of humanitarian aid. Additionally, the authoritative body known as the UN General Assembly (1996) highlighted the necessity to allocate further resources to support education based on their report, "Impact of Armed Conflict on Children". Regardless of widespread conflict in the world impacting millions of children and their education, a void of published scholastic works on education delivered in conflict zones and refugee settlements presently remains. Although examples of research into children's education within conflict zones can be obtained including Bocco (2009) and Yates (2011), these are very much discretely expressed according to the circumstances of the particular situation.
It seems surprising that although the UNHCR (2016a) claims that 29% of all displaced people are accepted by SSA nations, investigation into the nature of education delivered within the refugee settlements of these countries is deficient. Thus, I am interested in examining the features and role of education within the Bidi Bidi Refugee Settlement in Northern Uganda and the extensive civil war occurring in South Sudan through a rights-based approach and postcolonial theoretical perspective.
The delivery of education within refugee settlements is derived from the principle theory of human rights and ultimately the basic human right to education. Yet a postcolonial theoretical perspective claims that the supposed universality of human rights as founded by Western enlightenment, fails to consider the intricacies of varying cultures, beliefs, community-based alliances and the day-to-day life events of displaced people living in refugee settlements. A recent UNHCR (2016) report however, indicates the ultimate importance of the human right to education despite difficulties. The paper states that offering children and young people the right to education is vital in providing them with the tools not only to survive conflict, but to progress beyond it.
Manokha (2009, p.436) reminds us that it was only following World War Two that the United Nations embraced the fundamental principles of the Universal Declaration of Human Rights. Within international law, human rights are regarded as the protected fundamental rights belonging to all people irrespective of social position, gender, race or language. Human rights are most commonly viewed by societies across the world as a tolerant and open-minded structure of principles, needed to be maintained and sustained in order to respect the independence of each human being in spite of potential repercussions to the remainder of the community. Manokha (2009, p.436) posits that post-war, left-wing regions simply viewed the inception of human rights as middle-class self-interest masked as a list of ethical standards. A significant number of postcolonial territories held this view, favouring a utilitarian approach of common virtue over helping a sole human. This highlights the difficulties that can arise concerning the universal implementation of human rights, especially for communities with close-knit structures where identity is not necessarily independent but heavily established within the group or tribe. For many people, judicial establishments intended to help individuals realise and administer their rights are often remote and inconveniently located (Cornwall and Nyamu-Musembi, 2004). Yet, the remainder of this essay will discuss education and human rights while reflecting on the ascendancy and supremacy of global organisations including the UN.
Firstly, to highlight the difficulties surrounding the equipping and implementation of education within establishments for displaced people, I will offer an overview of the circumstances and conditions concerning the Bidi Bidi Refugee Settlement. Secondly, theories concerning the human right to education and postcolonialism will be considered in connection to the delivery of education within a Refugee Settlement. Finally, I will examine the delivery of education within the Bidi Bidi Refugee Settlement as a human right and subsequently evaluate this using the postcolonial theory.
To do this, I will draw upon individuals such as Dryden-Peterson (2011a; 2011b; 2015) and her key investigations regarding refugee education. Additionally, I will also consider key agency reports and documents including the UNICEF Uganda Humanitarian Situation Report (2018) and further appropriate records from the UNHCR portal focussing on the situation in the Bidi Bidi refugee settlement (UNHCR, 2016).
Bidi Bidi Refugee Settlement: context
("South Sudan 2018 Regional Refugee Response Plan | Global Focus", 2017)
In 2013, President Kiir of South Sudan accused his deputy of launching a coup. This resulted in civil war and arguably the swiftest and most expansive refugee crisis in Africa, with nearly 1.87 million internally displaced South Sudanese and 350,000 refugees entering Uganda within the first 10 months of 2017. Obedient to the 1951 UN Refugee Convention on the rights of refugees to protection, Uganda launched nine settlement locations in July 2016. The most substantial settlement is located in Bidibidi, which is used as a sanctuary for around 287,301 people, which equates to approximately 67,046 households.
The 2006 Refugees Act and 2010 Refugee Regulations indicate Uganda's non-camp settlement policy, which offers exceptional protections and rights for refugees. The government also launched the 2015 Settlement Transformative Agenda (STA) in order to advance the social and economic prospects of asylum hosting districts. This template is now a significant component of the National Development Plan II (NPD II 2016-2020), which is further maintained by the UN Country Team (UNCT) through the Refugee and Host Population Empowerment (ReHoPE) scheme and its incorporation in the UN Development Assistance Framework for Uganda (UNDAF 2016-2020). Thus, refugees are given sizeable grounds for accommodation and agrarian development to support the pursuit of long-term independence and self-sufficiency.
However, due to common difficulties surrounding relief delivery and peace preservation in settlements, the UNHCR has had to assume the responsibility of a political body without the permitted authority of a recognised sovereign country (Waters and LeBlanc, 2005, p.132). As a result, it distributes various projects to partner institutions, who then assume command over numerous features of settlement life. Arguably, the refugee crisis generated by the South Sudan civil war is distinctively a children's emergency, with 65% of the 1.38 million refugees encompassing children. Therefore, the UNHCRb (2016) notes 10 organisations directly involved in the supply of education to the Bid Bidi settlement including: AARJ, FCA, FRC, PLAN, SCI, TPO, UNICEF, WCC, WTU and WVI. Yet, while significant endeavours have been made to supply quality education to the settlement, persistent and long-standing lack of funds has restricted fundamental assistance to children living there.
One particular demand on the delivery of education in Uganda concerns the growing amount of new asylum seekers. An estimated 54% of the South Sudanese refugee population constitutes population constitutes school-age children, yet only 46% of children can access vocational or non-vocational education. Therefore, over half the South Sudanese children displaced in northern Uganda did not attend an educational institution in 2017. Yet there are also issues for those attending schools, including the common problem of congested classrooms and limited opportunities for secondary education enrolment, especially amongst girls, due to a lack of facilities and attainment reward schemes.
According to the Ugandan education ministry, the standard teacher-student ratio should be 1:45, with 3 children to a desk and 14 to every lavatory. Yet Bidi Bidi settlement school, Yangani, highlights extensive regulation violations as a school administrator claims it is common for only one textbook to be used amongst 18 children. Reliefweb.int further indicates the sheer scale of resources required to reach acceptable classroom facilities and teacher-student ratio standards as 1,293 classrooms and 1,437 pre-primary, primary and secondary school teachers are required. There are elevated teacher-to-student ratios, remote and temporary classrooms and play areas, as well as unsatisfactory teaching practices, lesson materials and working environments leading to significant staff shortages. Ultimately, resources and facilities used to support access to quality education are inadequate.
Statistics may offer some insight into the context of the Bidi Bidi settlement and the South Sudan civil war, yet an inherent understanding of the quality of education provided by the settlement remains undetermined. Thus, theories regarding rights to education and the resulting ramifications for education as a comprehensive entitlement will be considered through postcolonial and poststructuralist theory.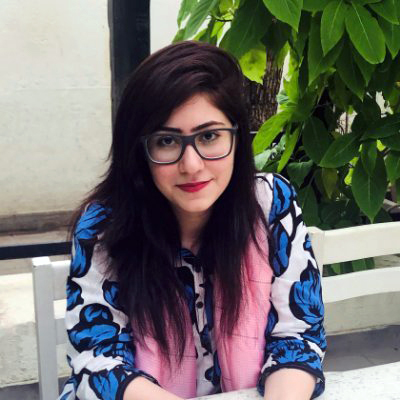 Freelance Writer
I'm a freelance writer with a bachelor's degree in Journalism from Boston University. My work has been featured in publications like the L.A. Times, U.S. News and World Report, Farther Finance, Teen Vogue, Grammarly, The Startup, Mashable, Insider, Forbes, Writer (formerly Qordoba), MarketWatch, CNBC, and USA Today, among others.