White Bay Redevelopment
Introduction
The White Bay Redevelopment Site
The proposed redevelopment is an urban renewal of the site around and including the disused White Bay Power Station. We plan to develop a mixed-use site suitable for housing 6000 residents as well as providing amenities, such as parks and other forms of open spaces, as well as encouraging new business in the area with the construction of new retail space such as shopping centres and new luxury hotels.
Currently, White Bay, edging the water under Balmain and Rozelle, caters for bulk cargo from timber to sugar, is used for marine refuelling and houses the White Bay Cruise Terminal (opened 2013) and is dominated by the heritage White Bay Power Station. It is overlooked by the Anzac Bridge on the east for which a large billboard is placed to display advertising to users, alongside many small businesses in the area.
SYDNEY'S ROLE AS A GLOBAL CITY
Sydney is a centre of economic activity in the Asia-Pacific Region.
Global City Definition: A city can be described as a global city when it plays a large role in the economics of a specific region, and must also balance the basic pillars of Civics, Business, Education and Research and Culture.
Sydney is ranked in the top 20 in the Global Cities Index 2017.
Civics
Sydney has a strong and stable administrative and governmental system, consisting of the local council (City of Sydney), state government (NSW) and federal governance (Australia). Working in tandem, they help deliver strong governance to the region. Thus, our redevelopment could house some of the city's public servants, working either in the council, state government or federal government agencies based in the city and be able to accommodate these people with little impact to the surrounding environment.
Business
With an economic output of more than US$300 billion, Sydney is considered an Asia-Pacific financial hub. Sydney provides headquarters for almost 40% of the top 500 Australian corporations. Digital, financial, educational and creative businesses are all thriving in Sydney which are supported by our robust economic strategy.
With our redevelopment, we aim to attract business professionals with our location that is close to the CBD and other workers for corporations that have bases in the CBD and the Inner West. We also aim to improve business in the area with the proposed conversion of the White Bay power station into retail space as well as new retail space and with the construction of new luxury hotels within the redevelopment zone.
Education and Research
Sydney is a centre of university research.
From the time of 1830 to 1870, the city of Sydney emerged as the metropolitan centre of education establishments including schools, colleges and the universities. With the growth of the city of Sydney and its suburbs, from 1945, the 'neighbourhood' schools and even the local universities became a part of a pattern of regional difference associated with the expansions of the city through migration and population growth.
With our redevelopment, White Bay will reinforce these ideals of the CBD as an educational hub, addressing the issue of research through housing professionals, such as university researchers (where they will be situated in research facilities such as the one shown in the picture below). This will need to include services to service these high-income professionals, such as retail and open space to relieve stress. Our redevelopment will be able to address these issues through the new urban open spaces and new retail space.
Culture
Sydney's Vivid Festival is a part of Sydney's diverse culture scene
Sydney's culture includes an iconic nightlife, an enthusiastic work environment and a fast-paced family lifestyle. Both tourists and citizens can engage themselves with Sydney's immersive nightlife which includes its variety of pubs, clubs, restaurants and many recreational facilities. Tourists are overwhelmed with multitudinous amounts of globally landmarked attractions, for example Sydney Opera House, Maritime Museum, Sydney Harbour Bridge, etc. Sydney also possesses a unique work environment which results in employees engaging in mateship that evolves into relationships that has greater context then the parameters of profession. This is evidenced by the apparent work colleagues one can see occasioning in pubs and social events. Furthermore Australia, more specifically Sydney's culture cultivates a fast paced family lifestyle which balances work and family priorities. This is showcased through a greater emphasis on family life in the professional world such as abilitizing employees to fulfill parental responsibilities, by including amenities like child care and family counseling near workplaces and sometimes even exclusive access.
Our redevelopment must encompass and expand Sydney's culture scene. With our redevelopment plan we could propose constructing a shopping complex on the White Bay Power Station site, as the available space is approximately 85,000 m2. Shopping centres vary in size with many Westfield centres reaching 177,000 m2 while the Queen Victoria Building occupies only 5700 m2. We estimate that the White Bay Shopping centre would need to be around 70,000 m2 for it to be a decent size. Amenities that dwell in it would include bowling and other recreational activities. New amenities, such as new parks, will help relieve some of the stress of urban life.
HOW SYDNEY HARBOUR IS USED
View of Sydney Harbour
The Sydney Harbour provides an aesthetically pleasing location for large financial institutions and corporations to locate, while also being a quintessential feature in the to-do list of every tourist visiting Australia, with a total of 32.5 million people coming to Sydney. As an iconic tourist city, Sydney has iconic landmarks such as the Sydney Opera House and Luna Park. It is also lined with 1484 high-end restaurants and businesses, making it an ideal place for night-outs and parties. The blue crystal waters and a picturesque Harbour Bridge is one of many reasons the Sydney CBD is where it is. Large financial institutions (such as NAB and Suncorp bank) and foreign businesses (such as Ernst and Young and Rabbi bank), are all competing for business locations within or near the Sydney Harbour. There were a reported 11287 businesses located in the CBD and Harbour precinct in 2012, a 5.6% increase from 10,688 in 2007. These businesses included financial services, professional/business services and retail businesses.
Incorporating the harbour in our redevelopment, we will be able to offer residents with amazing views of the harbour. We will emphasise the harbour within our urban open space and in many recreation facilities such as pools, spas and fitness centres.
OPEN SPACE AND FORESHORE ACCESS
Open Space
Open space improves resident's lives.
Urban open space refers to public Parks, "green spaces", and other open areas. The landscape of these open spaces can range from highly maintained environments, such as playing fields, to natural landscapes, such as forests and national parks. The main reason for open spaces is that it functions as aesthetic and psychological relief from urban development. In the redevelopment process, several benefits of open spaces will be used such as ecological, recreational and aesthetic values.
The recreational use of open spaces consists of a variety of activities such as organised sport, individual exercise and etc. This is referred to as active recreation. On the other hand, recreation can be passive, which entails simply being in open space. A benefit of urban open space is that it provides a reprieve away from the stressful environment of the city. Further research shows, how the level of green a person experiences in their day increases the level of productivity throughout the same day.
By having open spaces, it also has ecological benefits, where people are more appreciative of nature around them. Australia, particularly, Sydney, is very focused on providing green space, which reflect the values of Australian culture.
Another benefit of open space is its aesthetic values, which is self-evident. The natural landscape takes away the "grey infrastructure" of the urban landscape, commented on by researcher Mary Eysenbach. Having open spaces contributes to a more attractive neighbourhood. Not only does it have intangible benefits, it has realistic benefits, as property near open spaces has increased value. Furthermore, properties close to open spaces have increased property prices.
With our redevelopment of White Bay, we will utilise the values and benefits of open spaces to its greatest potential. Through implementation of large open space, we will help make the area more attractive due its aesthetic appeal, further increasing the property value within the area.
Foreshore Access
The White Bay area enjoys a convenient access to the Sydney Harbour and the Bay. Like the other areas near the Sydney Harbour, water recreation is vital attribute. Hence, as we see the population within these areas increase, so does the requirement for greater access to foreshore and waterways.
Water recreations, which come with foreshore access, is defined in the following terms:
• Actions people undertake for enjoyment in their own time
• Not based on formal competition or organised administration
• Lack sets of rules
Within the White Bay area, we will need foreshore access to enhance the quality of life of the residents, by allowing them to use the water for recreation if they choose to. There will be a variety of water recreation available on the foreshore to reflect the rest of the Sydney Harbour area, such as kayaking, surfing and sailing, to name a few.
There are many recreational water activities, such as kayaking.
Foreshore access has further importance in other aspects unrelated to recreation, one of which is transport, which is further expanded in the next section. For example, ferries and water taxis are a vital feature for transport on Sydney Harbour. This why foreshore access is important as these mediums of transport require terminals and wharfs for people to access. Another area in which foreshore access plays an important role is commercial activities. Commercial activities are present in different forms of business, ranging from restaurants to shopping malls. With foreshore access, not only are they given an additional distribution channel, they provide improved customer satisfaction as they are beside the scenic view of the Bay.
TRAFFIC AND TRANSPORT
Public Transport
Ferries are important for travel on Sydney Harbour.
The public transport around the redevelopment area in Balmain is primarily provided by buses. The current bus services in the area are:
• 441 – Birchgrove to Art Gallery of New South Wales via Rozelle and QVB
• 442 – Balmain to the Queen Victoria Building via Rozelle
• 444/445 – Balmain to Campsie
• 433 – Balmain to Martin Place.
Ferries are also current forms of public transport, primarily towards the northern end of the redevelopment site, the closest wharf being Balmain East being served by Parramatta River services and Cross Harbour Services. Ferries do operate from the White Bay ferry wharf to Barangaroo but are not convenient, as Barangaroo is quite far from the main city districts, and the cost is approximately $9, making it quite expensive to use.
In our opinion, we believe that buses would provide the most viable public transport option to service new precinct due to their low commencement and running costs compared to other forms of transport, such as light and heavy rail and ferries. We believe that a high frequency bus service would be appropriately sized to serve the area now and into the future, which could be achieved by increasing the frequencies of existing bus services. We would also ask that the ferry service be possibly extended to Circular Quay and be placed under Transport for NSW control and incorporated into the government ferry network. Before the completion of our development, we will need to contact the appropriate authorities, such as Transport NSW, to ensure that there is sufficient public transport when the first residents move in.
Private Road Transport
Anzac Bridge is a major bridge near the redevelopment site.
According to the 2016 census, the average Balmain motor vehicle ownership is 1 car. This suggests that people would most likely take public transport to work. However, road transport in the area is still substantial, with major arterial roads running to the south of our proposed redevelopment, most notable Victoria Rd along the Anzac Bridge. It is estimated that 135,000 vehicles use Victoria Rd every day, with 93% of traffic being private vehicle and subsequently 7% being heavy vehicles.
In terms of our redevelopment, we will need to build new roads and pathways to facilitate the resident's needs. However, we aim to make sure we make public transport more desirable to curb the impact of new resident's motor vehicles on local roads.
The Environment
White Bay is a bay on Sydney Harbour surrounding Balmain and Rozelle in Sydney's Inner West. White Bay is named after John White, the naval surgeon aboard the First Fleet to Australia in 1788. In conjunction with the adjacent Glebe Island, it has been a multipurpose port used for water-based activities, such as marine refuelling, and industrial purposes. It has been owned and controlled by the Government of New South Wales since 1901. It was the first port in New South Wales to handle containerised shipping, from 1969. Container handling moved out of White Bay in late 2004, relocating to Darling Harbour. The White Bay Cruise Terminal opened in April 2013. White Bay also caters for break bulk cargo (timber, paper, motor vehicles and steel) and dry bulk cargoes (cement, sugar, gypsum, aggregates, etc.).
The redevelopment area around White Bay is surrounded by the suburb of Balmain. Balmain has population of approximately 10000 people, with a median age of 40 and with much of the population consisting of families with children. The median household income is relatively high, with professionals dominating the suburb with 42% of all employed people. Thus, Balmain has many features that would suit a young family such as parks and the vicinity to the private Balmain Hospital.
With our projected redevelopment, we aim to house approximately 6000 residents. This would, in turn, increase the population of the surrounding area by more than 50%. This may put pressure on existing services, such as transport and health in the area. Therefore, in commencing construction, we need to ensure that these services are improved through contact with the Inner West Council and the NSW state government to make sure our redevelopment does not have a negative impact on the quality of life of the existing residents. This will need to include better transportation links, improved services such as open space and retail space
WHITE BAY POWER STATION HERITAGE
"White Bay is a significant item of industrial heritage associated with the evolving pattern of power generation in NSW and Australia. It is characteristic of coal fired power stations from the early twentieth century which serviced the expansion of Australia's major cities. None of these stations remain intact today…… White Bay Power Station is also evidence of social and industrial practices no longer in use today. As a result, White Bay Power Station and its associated records provide a basis for a study into employer/employee relationship changes over this period."
Statement of Significance – Heritage NSW
Inside White Bay Power Station
White Bay Power Station is the longest serving and only existing power station in Sydney to retain a representative set of machinery and items associated with the generation of electricity in the early and mid-twentieth century. Constructed in Federation Anglo-Dutch architectural style, the first phase was built 1912-1917 but two more expansions in 1923–1928 and 1945–1948 enlarged the station further. It was originally built by NSW Government Railways to support the anticipated expansion of tramway system and electrification of railways and new underground rail and continued to power most of Sydney's public transport for most of 20th century. Thus, it has enormous heritage value culminating in its listing on the Heritage NSW register on 2 April 1999. The Sydney Harbour Foreshore Authority bought the station for AU$4 million and created a conservation management plan in 2004, endorsed by Heritage NSW. They are currently carrying out conservation works including roof repairs to the buildings to make them weatherproof and reduce further degradation to the remaining internal plant and equipment. Nowadays, the area forms part of the state government's Bays Precinct
White Bay Power Station's most important features, according to Heritage NSW, include the Steel Stacks, the Cola Handling Unit, the Turbine House and the Boiler Room.
Through our development, we aim to preserve this heritage but also make it accessible to the public with our new redevelopment. In keeping with these principles, we aim to convert the power station into retail, retaining and emphasising its heritage and opening it up to the public and creating business within the new redevelopment. However, in doing so, we may need to remove some of the machinery from the power station, after consulting with Heritage NSW and the NSW government, and moving it to a new site, such as a museum.
URBAN DESIGN
Urban design is the process of designing the physical features of cities and planning of services to residents and visitors. In contrast to architecture, which focuses on the design of individual buildings, urban design deals with a larger scale, considering streets and public spaces, whole neighbourhoods and districts, and entire cities, with the goal of making urban areas functional, attractive, and sustainable.
At the turn of the 20th century, as cities became increasingly urbanised, the laissez-faire approach to city planning, largely dictated by big businesses, was ditched in favour of systemic planning of urban spaces, benefiting the poorer factory workers and improving their standard of living. The first urban planner Sir Ebenezer Howard introduced the term 'garden city', arguing that cities should embrace open green spaces to improve its residents' lives. A recent trend in urban design is walkable urbanism. It aims to reduce environmental impacts by creating smart cities. They encourage compact urban neighbourhoods, encouraging residents to drive less. These neighbourhoods have significantly lower environmental impacts when compared to sprawling suburbs. This approach contrasts from modernist and globally uniform architecture.
According to urban designers, urban design must consider:
• Pedestrian zones
• Incorporation of nature within a city
• Aesthetics
• Accessibility – safe and easy transportation
• Animation – Designing places to stimulate public activity
• Function and fit – places support their varied intended uses
• Character and meaning – Recognising differences between places
Sustainability is important when designing vast new developments. In the era of dwindling oil supplies and rising energy costs, the need for sustainable lifestyles is particularly strong. In current urban design, planners encourage residents to use sustainable transport, such as walking or public transport and help lower residents' impact on the environment, through schemes such as carbon-neutral energy consumption and production.
In terms of our redevelopment, we aim to reduce the carbon footprint due to electricity by encouraging public transport. We will also reduce carbon emissions from the electricity used by the residents by adding a solar farm on top of the carpark, generating electricity for the complex and reducing the reliance on the electricity grid. We have implemented urban design principles, such as pedestrian zones and open green space, creating an aesthetic and accessible community environment. Listed below are some of the features of our redevelopment.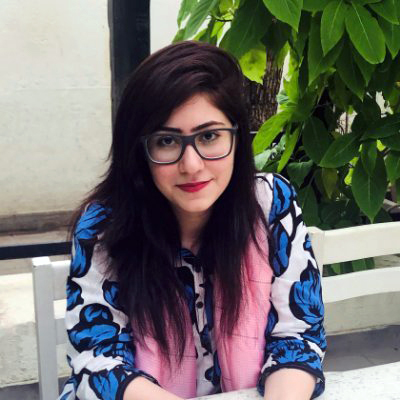 Freelance Writer
I'm a freelance writer with a bachelor's degree in Journalism from Boston University. My work has been featured in publications like the L.A. Times, U.S. News and World Report, Farther Finance, Teen Vogue, Grammarly, The Startup, Mashable, Insider, Forbes, Writer (formerly Qordoba), MarketWatch, CNBC, and USA Today, among others.