/

Am Taylor Airline Transport Economics
Am Taylor Airline Transport Economics
am Taylor Airline Transport Economics Assignment. Semester 2 2018. Z5206939
BNE-SYD
The Brisbane Sydney route market, is predominantly concerned with business travellers, in combination a smaller number of leisure/pleasure travellers. The ratio of low cost carrier (LCC) to full service national carriers (FSNC) furthermore supports this statement. 634 weekly scheduled passenger flights by FSNC's contrasted with 110 LCC supports this assumption of a business majority market. Additionally, the Sydney Brisbane route may act furthermore as a connection flight, due to the fact many more international long haul services operate from Sydney (ie. to the Middle East, the United States and Canada, to South America and South Africa), whilst comparatively, Brisbane offers an increased number of services to smaller, medium haul Pacific destinations, such as Papua New Guinea, Fiji, Samoa and the Solomon Islands. This is partly due, respectively to Sydney's populous size and centrality as touristic holiday destination and Brisbane's geographical proximity to these small Island nations.
CBR-MEL
The Canberra Melbourne route similarly, is a predominantly a business dominated route, with Canberra being the nation's capital, an executive centre and hub for government business. In a similar fashion, 202 weekly FSNC operate this route, but only a mere 18 LCC operate the same Canberra Melbourne flight. A 3.1% decrease in the already relatively and comparatively low annual load factor, from the YE 2016 to YE 2017 reveals the lucrative nature of the route, possibly a derivate of government related temporary contracts and business partnerships. Canberra Melbourne can therefore be signified as business majority route, stemmed from government affairs.
SYD-PER
Sydney Perth is once again a business/trading dominated route, supported by the fact Perth is the trading and business hub of the West Coast, just as Sydney is for the East Coast. Additionally, Perth acts a hub or central dispersion center for the large amount of mining and natural resource businesses that operate throughout Western Australia. Both Qantas and Virgin, Australia's two predominant FSNC, operate both wide and narrow body services between the cities. This further supports the notion of a business dominant route, by the superior and larger capacity business class service provided by these carriers. Similarly to the BNE SYD route, Perth and Sydney both act as connecting hubs, Sydney connecting the Americas, the Pacific and a larger number of Asian destinations, while Perth acts as a hub for mining destinations in WA (serviced majority by Alliance and Network Aviation) as well as the new QF9 Perth to London Non-Stop route, and to other exotic destinations, such as Mauritius, Malaysia and Indonesia (Bali).
Seasonality Trends
SYD-BNE (2015-18)
Spikes and trends appear throughout the graphs illustrated above, which may be be attributed to a number of seasonal factors and other attributed causes. Drops in seats and pax occur every year over the January 'school holiday' season, suggesting the return of the working year, and many families and students to school, as well as continuing work holidays (where business time has not recommenced) may be attributed to these drops. As for the spikes that occur around July each year, this trend may be attributed to families and other people holidaying in the warmer state, in the colder winter months, especially during the longer June/July school holidays. The number of Revenue passengers can also seen to be slowly rising, suggesting growth will occur for the route, but only a limited amount due to it's already high relative capacity
MEL-CBR (2015-18)
Melbourne Canberra features a consistent, and fairly expected drop in revenue pax. in the December/November end of year period, corresponding with the end of the parliamentary sitting year. In 2017, numbers spiked in January, February, corresponding with Tigerair's LCC service between the two cities. This airline's flight may have enticed more numbers of commuters to choose travelling with Tigerair, a more cost and time effective option than their current mode of transport, possibly car or train. This has then promoted an overall, upward tending trend, with further and continued growth a possibility.
SYD-PER( (2015-18)
The overall tending downward, reducing trend of revenue pax and available seats can be attributed to the falling mineral commodity prices, following the early 2010's mining boom, which is currently in a period of deflation. This fall has also caused some carriers, to commence utilizing narrow body aircraft on this same route, instead of wide bodies, due to the smaller revenue pax demand. A greater number of passengers throughout the November and December season, as compared to January and March, can be attributed to an increase in travel/holidaying passengers, between Australia's east and west coasts.
SYD-BNE (2018)
The Sydney Brisbane route in 2018, follows a very similar and comparable trend to many other years, suggesting that business and travel is following an unchanging trend. The main difference in 2018 is that the months of January and March saw the highest passenger numbers on record. This positive growth reflects that the route is following a similar trend to that of previous years, but numbers are rising with continued growth of route revenue pax numbers.
MEL-CBR (2018)
In a similar fashion, Melbourne Canberra route follows a trend of similar years, seeing as the popularity of the route is determined by the state of business in terms of parliamentary activity and business. Stepping passenger numbers each year, may suggest that more and more people are being hired to work in Canberra, and more and more are choosing to commute by air. The unchanging average yearly number is indicative of the fact workers and employees are part of the government sector, due to the decline during the inactive period, and the stepping nature of the trend.
SYD-PER (2018)
Compared with the current period at the same times of the year last year, Sydney Perth has seen an increase in the numbers of revenue passengers this year. This may be partly due to slowly strengthening commodity prices, which will increase the number of business passengers commuting between the cities. Additionally, Qantas' new QF9 Perth to London non-stop route could have additionally increased this years pax. number, compared to that of last, seeing as Australians can now, for the first time ever, commute from our own continent to the heart of Europe non-stop, with possible additions (Paris and Dusseldorf) to come in the next few years, as the economic feasibility of the QF9 route becomes apparent.
KPI Analysis
Looking at all 3 KPI's for the routes, it is evident Brisbane Sydney is the outlier in all the 3 routes. The geographical proximity, and populous size of each city evidences this fact, with a combined population, nearing 7 million people. The BNE SYD route features consistently within the top 20 busiest routes by passenger numbers annually, and is the second busiest Australian domestic route annually. The route, subsequently then (even though Perth Sydney is far greater in terms of geographic distance) has the greatest number of RPK's (Revenue Passenger Kilometers) and ASK's (Available Seat Kilometers). The Canberra Melbourne route, is additionally another outlier in terms of load factor, attributed to the seasonal nature of the route, dependent on government schedule times and business. This can be attributed to a higher Yield, which inturn is a reflection of the small amount of leisure travelers on this route, compared to the Sydney Brisbane and Sydney Perth, amongst the large amount of business travelers. As mentioned previously, the Sydney Perth route, has a higher Average seats per aircraft trip, and further ASK's due to the fact Qantas and Virgin Australia, the two predominant flyers of this route, for a large majority, use wide bodied Airbus A330 and Boeing 747 aircraft.
The Key Performance Indicators for each route, can be analyzed to tell the reader a great deal about the market of the route. From a profit perspective, Canberra Melbourne, having the greatest specific market demand (in terms of government business), generate a significant loss when compared to the two other markets. These losses could be attributed to a number of varying factors, including the November/December reduction in demand, gate and landing fees at Canberra can comparatively be seen to be quite expensive when compared to other airports of a similar size and nature. Additionally, the aircraft type used on this route, including Virgin's utilization of ATR 72 aircraft and up until their recent retirement, the Embraer 190, may be evidence as to why the route performs so poorly compared with the other two. This problem may be fixed, by the utilization of more effective aircraft types, in combination with a review of the frequency and seasonality of these flights.
Furthermore, the Sydney Perth route has the best profitability (by profit and profit per seat in $) of all three routes, but the utilization of more effective aircraft types and crew resourcing could lead to a more profitable operation. Due to the time taken to reach Perth from Sydney, airlines have to employee additional crew to fly the return route back to either Sydney or Perth, or additionally, must provide meals and accommodation for crew, overnight, before completing the return leg, due to legal restrictions on numbers of hours which crew may fly without rest, and furthermore, because Virgin and Qantas only utilize 2 crew to fly this aircraft, which can normally operate as a 4 or 5 crew aircraft on longer flights, with rotations. Optimization of crew resourcing, and accounting for all costs associated with both methods of pilot utilization may possibly optimize this profitability even further for airline, which in turn is better for the consumer, and ticket prices can resultantly be lowered.
The Sydney Brisbane route is significant in it's own right, as it has the highest Revenue per Available Seat Kilometer (RASK), and Cost per Available Seat Kilometer (CASK). However when compared to the Perth Sydney route, has a smaller profit margain, due to the fact Perth Sydney is a duopoly, and there is minimal competition from Low Cost Carriers, when compared to Sydney Brisbane. Furthermore, a smaller profit margin may be attributed to the High Break Even Load Factor. This was partly due to the utilization of aircraft by some airlines. For example, Qantas, for some flights on this route, utilize the Airbus A330 – a 235 seat aircraft. When compared to a Boeing 737-800 on the same route, the cost per flight is comparable to that of an A330, yet a larger seat capacity will cause the smaller aircraft, even with maximum capacity, to attain a lower breakeven load factor as a result of similar running costs, yet varying seat capacity.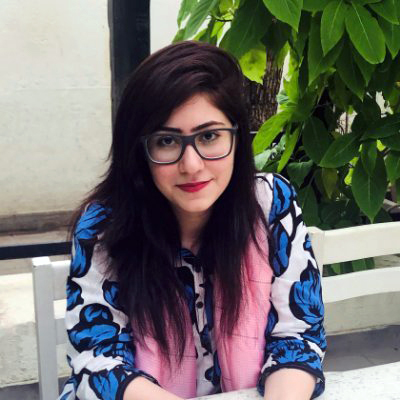 Freelance Writer
I'm a freelance writer with a bachelor's degree in Journalism from Boston University. My work has been featured in publications like the L.A. Times, U.S. News and World Report, Farther Finance, Teen Vogue, Grammarly, The Startup, Mashable, Insider, Forbes, Writer (formerly Qordoba), MarketWatch, CNBC, and USA Today, among others.